Royal Oak Named No. 2 in the State
Royal Oak has long been a local favorite (spoiler alert!) for nightlife, culture and as a great place to live. But now, there's official recognition.
Chamberofcommerce.org released a list of Michigan's best cities to live.  Right there at the top, is Royal Oak:
2. Royal Oak
The regally named Royal Oak ranks #2 on the list. A bit smaller than Troy, which is the No. 1 city, Royal Oak is more affordable, boasting cheaper real estate prices and a lower cost of living, yet is nevertheless safe with a lower than average crime rate. Of note is the Detroit Zoo, which is located in the city.
Namaste at the Detroit Zoo

Local yogis are invited to bring their cows, cats, camels and downward dogs to the Detroit Zoo this summer. Yoga at the Zoo will be held on Mondays and Thursdays, 7:30 to 9 a.m., beginning July 8 through Aug. 29. Guests 13 years of age and older are invited for the unique opportunity to participate in an early-morning meditative flow with a certified yoga instructor.
Yoga at the Zoo sessions will take place at various animal habitats, followed by a zookeeper talk. Guests should bring their own yoga mat and water bottle. Yoga participants can enter the Zoo starting at 7:15 a.m. Yoga at the Zoo is a rain-or-shine event; the rain location will be the Wildlife Interpretive Gallery.
The cost per session is $20 and includes Detroit Zoo admission; parking is $8. Child care will be available for $8; children must be 4 years of age or older and potty-trained. For more information and to purchase tickets, visit www.dzoo.org/yoga.
More Zoo News: Polk Penguin Conservation Center to Close Temporarily Beginning Sept. 9 for Repairs to Faulty Waterproofing by Contractor
The Detroit Zoological Society will temporarily close the Polk Penguin Conservation Center beginning Sept. 9 through mid-June 2020 to make repairs due to faulty waterproofing by the construction contractor. Approximately 9 gallons of groundwater are seeping into the building and being pumped out each day.
"Unfortunately, the contractor failed to properly waterproof the foundation, was aware that groundwater water was seeping into the building throughout construction, didn't fix the problem and failed to inform us," said Ron Kagan, DZS executive director and CEO. "What we initially observed as a leaky basement was more serious. We only learned of the faulty waterproofing through an independent investigation by a team of engineers and through the legal process."
The Polk Penguin Conservation Center will remain open throughout the summer before work begins Sept. 9. The penguins will live in the former Penguinarium at the Detroit Zoo while their home is being repaired, but that facility will not be open to visitors.
Student Improv Camp Takes the Stage Jul 15-26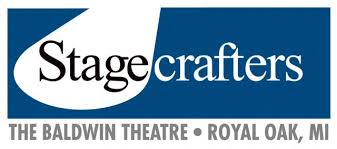 "1000 Hats" is a metaphor for the many characters, roles and personalities a student of improvisation plays. One moment she's a superhero tossing a fireball around a circle of other superheroes, and the next an explorer, trying to figure out how to fit your souvenir yeti into a suitcase.
Through games, role-playing and performances, 1000 Hats improv students have fun exploring different roles and challenging their imaginations as they try on the many hats an improv performer.
Call Stagecrafters at 248-541-8027, or email info@stagecrafters.org with the subject line "1000 Hats," for more information.
Take Advantage of 30-Minute Parking on Main Street
In December 2018, Royal Oak implemented a pilot program for 30-minute parking spaces, to allow for faster, more convenient short-term parking, including food delivery, in the downtown area. The program includes five designated parking spaces with 30-minute meters along Main Street between 11 Mile Road and Fourth Street, located near Diamonds Steak and Seafood, Bruegger's Bagels, Starbucks, FedEx Office Print & Ship Center and Verizon Wireless.
The 30-minute meters have designated signage and take coins or credit card payment via ParkMobile. The cost is 50 cents for 30 minutes.
Oakland County Fair Returns to Springfield Oaks County Park July 5-14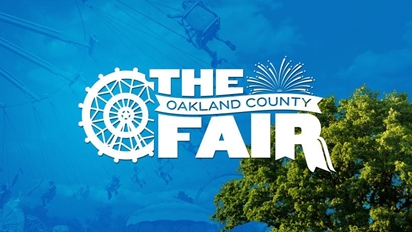 Make plans for one of the highlights of the summer – the Oakland County Fair, coming to Springfield Oaks County Park in Davisburg July 5-14.
This year, the fair features, "Walking with Giants," a dinosaur and dragon encounter, Presented by Prehistoric Adventures. The creatures are 8 feet tall and 16 feet long and are anatomically correct, with incredibly realistic eye blinking, tail swooshing and a mighty roaring sound.
The fair will also feature The Birdman – Condor Show with three flights daily; Barnyard Express, a mobile educational farm center; Racing Pigs; and Show-Me-Safari Petting Zoo along with other main arena events, contests, fair food, Big Rock Amusements carnival, fireworks, a free concert and livestock.
Fair parking, which includes admission, is $12/vehicle and $6/motorcycle. Oakland County Parks and Recreation offers free parking Friday, July 5, and Thursday, July 11, with a 2019 Oakland County Parks and Recreation Vehicle Permit. Fireworks will begin after dusk following the Friday night, July 5, concert.
Main arena events in the evening include an off-road demolition derby, horse pull, KOI Drag Races, Figure Eight Races, Superkicker Rodeo, Night of Destruction and Monster Trucks. Tickets for these events may be purchased at OakFair.org.
Springfield Oaks County Park is located at 12451 Andersonville Road in Davisburg.
For a complete fair schedule, visit OakFair.org.