They Rule the Roast: Friends Team Up to Sell Delicious Coffee Online
LBN Community Series
Auburn Hills
Mike Kneffel happened to be at a class reunion in 2018 with Paul Mercieca — a boyhood pal from his old Detroit neighborhood — when he asked if Paul's brother Joe was still roasting his own coffee.
"Joe's coffee is really good," replied Mercieca.
Kneffel recalled that Joe had roasted his own coffee in his basement for more than 20 years. "You ought to try some," Mercieca said.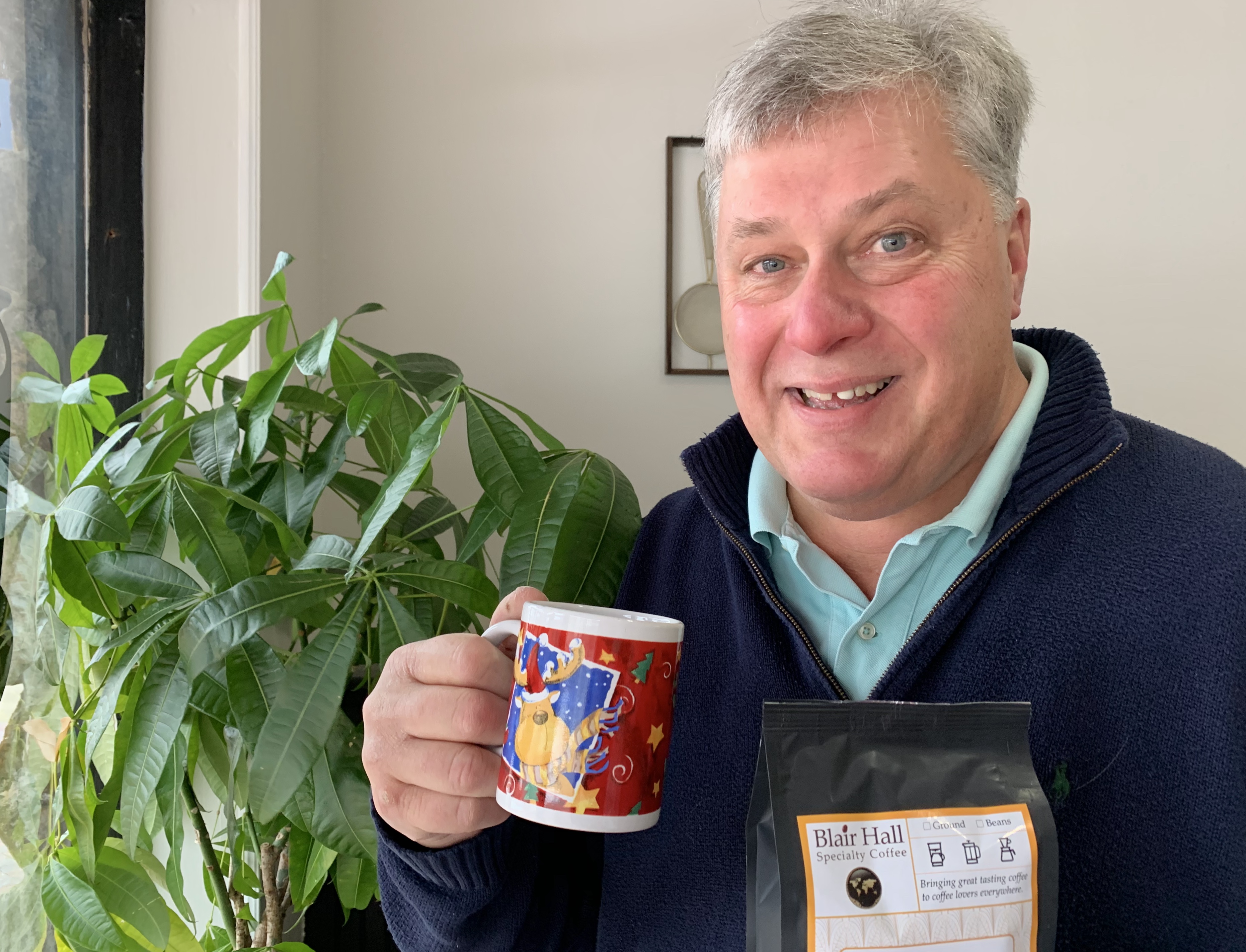 MIKE KNEFFEL
CO-FOUNDER, BLAIR HALL COFFEE
That exchange provided the spark for a new Auburn Hills-based online business, Blair Hall Specialty Coffee.
Kneffel, along with Joe and Paul Mercieca and friend Ryan Clark, now sell 12 roasted coffees online.
Customer Melissa Auxter of Genoa, Ohio, was introduced to the coffees by Kneffel.
"My husband loves the Special Dark blend because it has a very warm aroma with a smooth aftertaste," said Auxter, who runs Boxcar Metal Co., which makes metal signs and other home décor items.
"It's not bitter. I can only drink decaffeinated and I love that Blair Hall's decaf uses a Swiss water process to make their (decaf) instead of using harsh chemicals."
Auxter added: "And we love that the coffee is locally made in small batches."
The four founders didn't waste time getting the business off the ground (or grounds).
After the initial discussion at the class reunion, Kneffel, who lives in Auburn Hills, met up with Joe Mercieca.
He admitted that he had wanted to start his own coffee company but didn't know the ins and outs of getting an operation going.
"I said, 'Maybe I can help you,' " said Kneffel, who operates his own advertising agency, 2XL Company.
The two brought in Paul Mercieca, of Lansing, and Clark, of Westland.
"When the four of us got together, no one could think of a reason why we shouldn't do it," said Kneffel.
Each partner handles a portion of the work. Joe Mercieca oversees the roasting, now done by a commercial roaster in Wixom. He also creates the various coffee flavors.
Joe, who lives in Livonia, is energized knowing that his coffee blends are being sold under a "real brand name," his partners said.
"I know how to roast coffee," said Joe. "You (three) are in charge of everything else," he told them.
Paul Mercieca works in administration and Ryan Clark manages product distribution.
Kneffel can be credited with the coffee name, Blair Hall.
Check Out This Week's Auburn Hills City News
"I went to Olivet College (located between Battle Creek and Lansing) and they had a Blair Hall dorm there," said Kneffel.
Many colleges, he learned, also have a Blair Hall. Kneffel suggested the name and the partners approved.
Blair Hall's partners choose beans from around the world. "We're very picky on where they come from. But it's what you do with them once you get them (that matters)," Kneffel said.
Currently, the coffees can only be purchased online (at www.blairhallcoffee.com).
Kneffel has approached a national grocery chain. "If we get into that, we are automatically on Amazon," he said.
"We're learning as we go but so far it has all worked out," Kneffel said.
Kneffel grew up drinking coffee, even when he was in grade school.
"I love it," he said.
Kneffel, a friendly bear of a man, is spending time promoting the coffee, providing samples on his travels.
"Coffee is a social drink," he said. "It's always been that way."
New flavors and blends will introduced every three to four months. A few of the flavors in the works include Hazelnut Crème/Frangelico, Michigan Maple and Café Caramel.
Blair Hall is also able to supply its coffee in larger quantities for businesses.
The Blair Hall Coffee crew's hope and dream, Kneffel said, is to one day have a coffee shop (or shops) that will welcome customers.
"We believe there is an opening in the market for really good coffee at a competitive price," said Kneffel. "And that's what we're trying to do."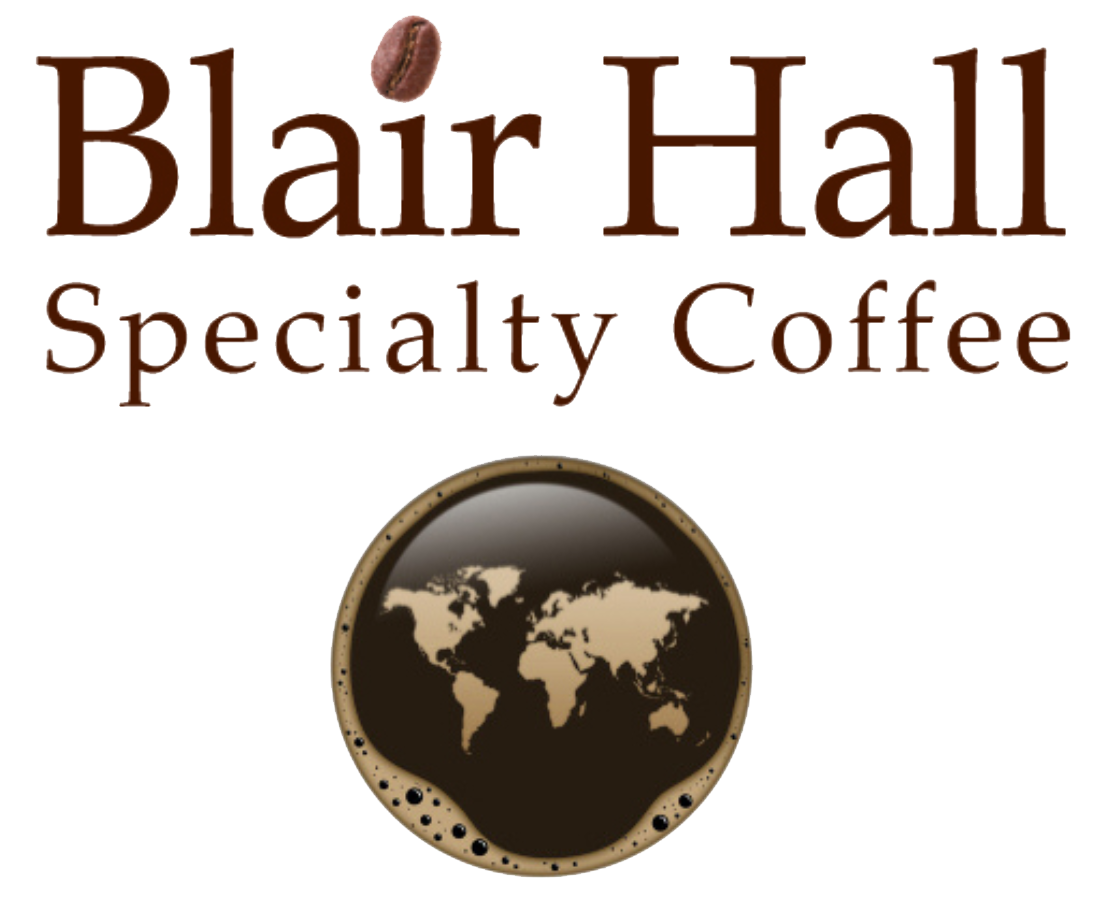 LATEST AUBURN HILLS POSTS