All-Things-Cheese Shop Has a Small-Town Feel
LBN Community Series
Farmington
When Kendra Mantey walked into the Grand Rapids Cheese Lady, she fell in love.
"I went there a few times and just loved it — a place where you could go and taste all these cheeses," she said. "One time when I was there, I said to the owner, 'We really need one of these on our side of the state.'"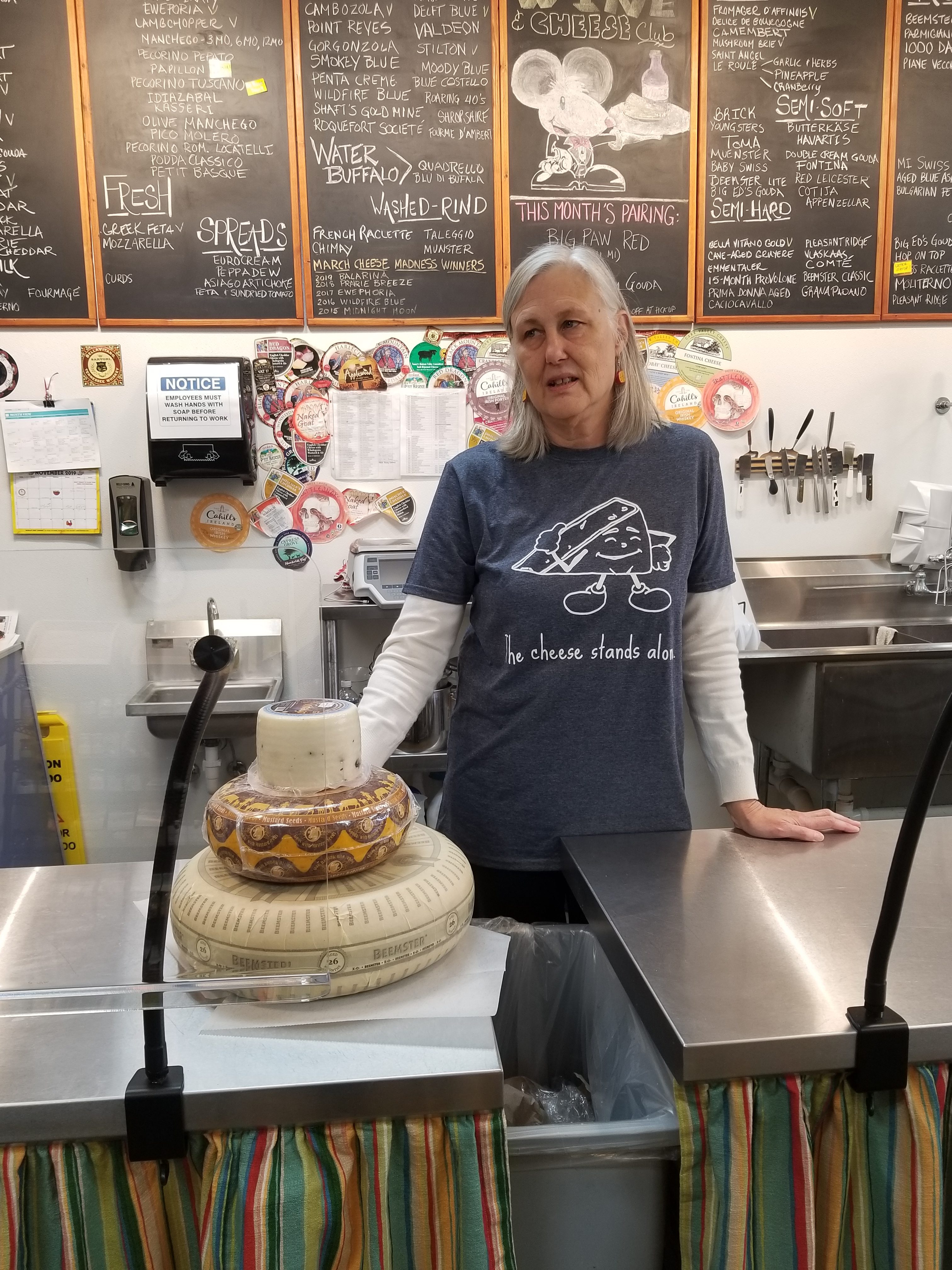 KENDRA MANTEY
OWNER, THE CHEESE LADY – FARMINGTON
The Grand Rapids Cheese Lady owner mentioned franchise opportunities to Mantey, who began selling cheeses with her husband, Joe, at the Farmington Farmers Market in 2014 and opened her Cheese Lady shop a stone's throw from the downtown Farmington pavilion in November 2014. 
The Cheese Lady, originally founded in 2004 by Kathleen Fagan Riegler in Muskegon, now has six locations around Michigan and one more opening soon in St. Joseph. There's the original Muskegon store plus stores in Kalamazoo, Grand Rapids, Traverse City, Farmington and Rochester.
Each store is focused on cheese, with specials each month plus whatever other cheeses, accompaniments and gifts the owner decides to carry. Each owner is free to set business hours. Farmington is the only location open on Sundays, for example.
In keeping with the business name, all stores are owned by women. The owners get together regularly to share ideas and enjoy each other's company, said Mantey. "We call ourselves the Sisterhood of Cheese," she said.
The Cheese
The Cheese Lady in Farmington carries some 170 cheeses from around the world, said Mantey, noting that about 80 percent of the cheese-board listings stay the same and 20 percent are seasonal or other special offerings. Favorites include Cotswold, a young cheddar with chives and onions; Midnight Moon, a goat cheese that's made in Holland and has a nutty, buttery flavor; and Chevre, a French goat cheese.
Unique cheese offerings carried only at The Cheese Lady in Farmington and at the Michigan State University dairy store are MSU cheeses made at the campus dairy plant, said Mantey. Another unique offering is cheese made at the Traffic Jam & Snug restaurant in Detroit. 
Right now, The Cheese Lady in Farmington is offering Alps cheeses, made the old-fashioned way with milk from cows that graze on grass as they travel up the Alps Mountains. "It's about as pure and natural as you can get," said Mantey. The Alps cheeses are only available this time of year, and they're very popular, she said.
While the cheeses are fancy, the service is friendly. Many people are overwhelmed with the available choices when they reach the counter, said Mantey. "We always start with our cheese of the month and then maybe our special," she said. "Then we might ask what kind of cheeses they usually like." Since all the cheeses are available for tasting, the staff can usually find something the customer likes.
Special diets
You wouldn't expect to find someone who's lactose intolerant working at The Cheese Lady, but Joni Hubred, a local journalist, is one of the store's "cheesemongers," as Mantey calls them, and is lactose intolerant. However, she can eat aged cheeses, as the lactose breaks down after a year of aging. Hubred's become a sort of cheese ambassador, bringing lactose-intolerant cheese-lovers together with the varieties they can eat, Mantey said. "We've changed people's lives," she said.  
The Cheese Lady also caters to vegans. The shop offers Violife, a Greek cheese made from potato starch and coconut oil. The beauty of this non-nut-based cheese: "It melts like real cheese," said Mantey. Varieties include feta, cheddar, provolone and even cream cheese.
There are also vegetarian-friendly cheeses that don't contain rennet, an enzyme that's found in the lining of a goat or calf's stomach and helps milk separate into solid curds. All of these are marked on the board with a "v" for vegetarian-friendly, said Mantey.
Special events
The Cheese Lady hosts private parties upon request, and also offers classes. Cheese 101 teaches participants all about cheeses and offers tastings. The wine and cheese nights are more popular, featuring four different wines with one or two cheese pairings each.
Weekly events include the Wednesday grilled cheese day, when the shop offers $7 sandwiches, between 11:30 a.m. and 1:30 p.m., that feature its cheeses on Old World bread from downtown Farmington's Sunflour Bakehaus, which also is available in the store.
Check Out This Week's Farmington City News
They pair some unique tastes for the sandwiches, said Mantey, like sweet or spicy jam with cheese. "A fig spread or spicy tomato jam with cheddar works really well," she said. The cheese types that will be available on a given Wednesday are posted on Facebook the night before.
On Fridays, The Cheese Lady makes macaroni and cheese for customers at lunch time, offering it for $4 for a small portion and $7 for a large. The flavors are posted on Thursday evenings or Friday mornings.
Cheese accompaniments and beyond
The Cheese Lady also offers hand-selected wines — some made in Michigan and others European — as well as Michigan craft beers, plus a cheese monger beer expert to help with those selections. There's even a cheese and wine club. For a nominal fee, customers can get 12 percent off their total purchase when they buy the featured monthly wine and cheese. 
Other offerings include cheese boards, locally crafted pottery, baskets, imported linens, locally made jams, and crackers and meats. 
During the holidays, The Cheese Lady's business really picks up, said Mantey. "We start ordering for the holidays in October and then we look at our shelves and wonder if we can sell it all," she said. "Then we need to reorder in December." 
Gift baskets are popular for the holidays, said Mantey, and The Cheese Lady will make them, or customers can put them together themselves, with cheese selections, wine, beer, gifts and more. 
Cheese and meat trays also sell well for the holidays. Customers can put them together themselves using the offerings in the store, or The Cheese Lady will make them. 
Gift cards are also available for purchase, both in the store and online.
The Cheese Lady is open 10 a.m. to 7 p.m. Tuesday through Friday, 10 a.m. to 5 p.m. Saturday and noon to 5 p.m. Sunday. Closed Mondays.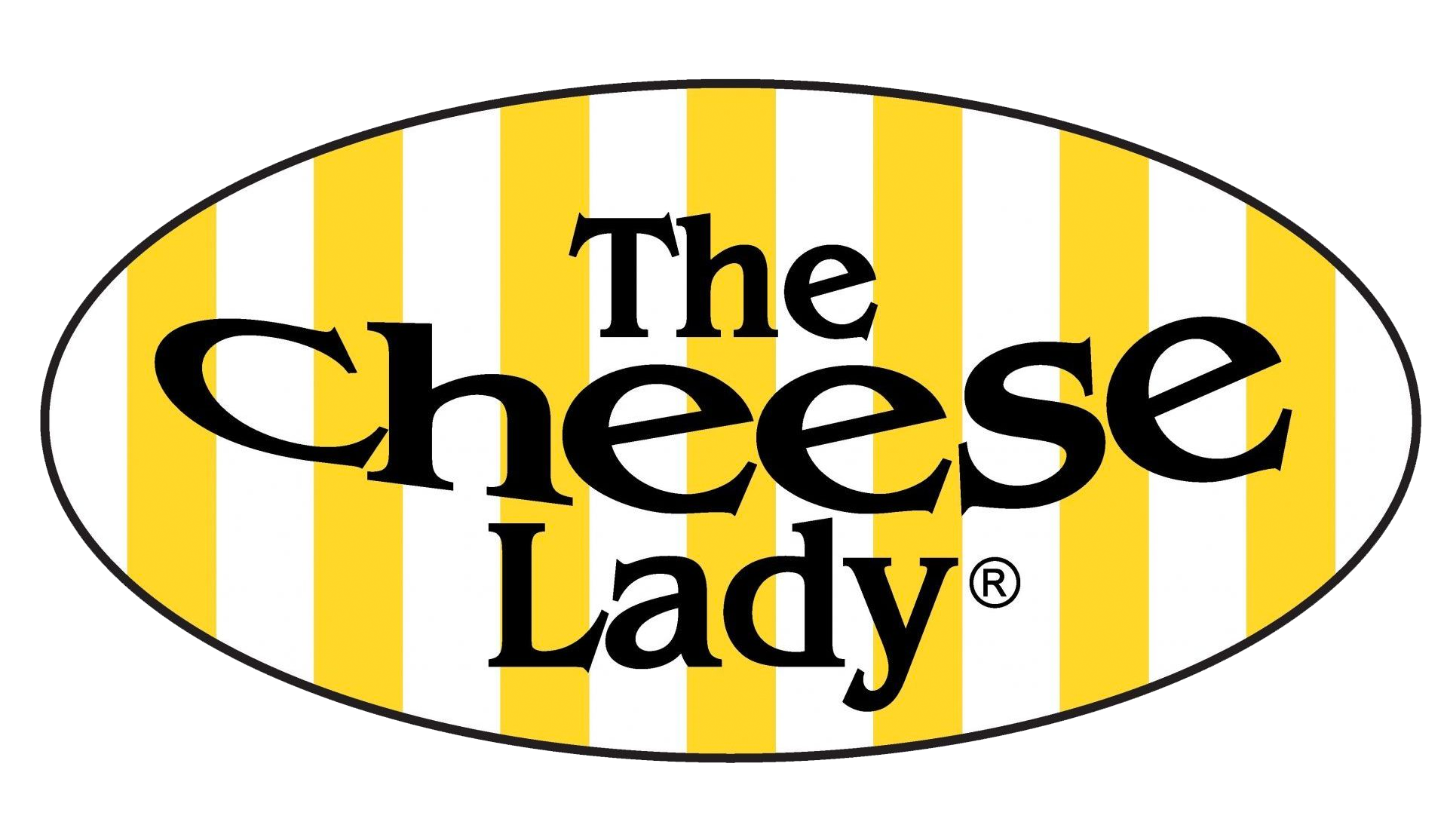 Downtown Farmington Center
33041 Grand River Ave, Farmington, MI 48336
248.957.9581