Chaos Studio Salon is More Soothing than it Sounds
LBN Community Series
Mt. Clemens
In an old building in downtown Mt. Clemens is a shabby-chic beautification place called Chaos Studio Salon.
Owner Jenn Case-Magri, 39, recognizes the irony in the name of her salon. After all, she wanted to create a place where clients could feel comfortable and at peace.
"The name was the easy part. I was living in Virginia and walked into a store. It was the coolest store I had ever seen. I remember saying if I ever opened a salon, I'd name it Chaos," said Case-Magri.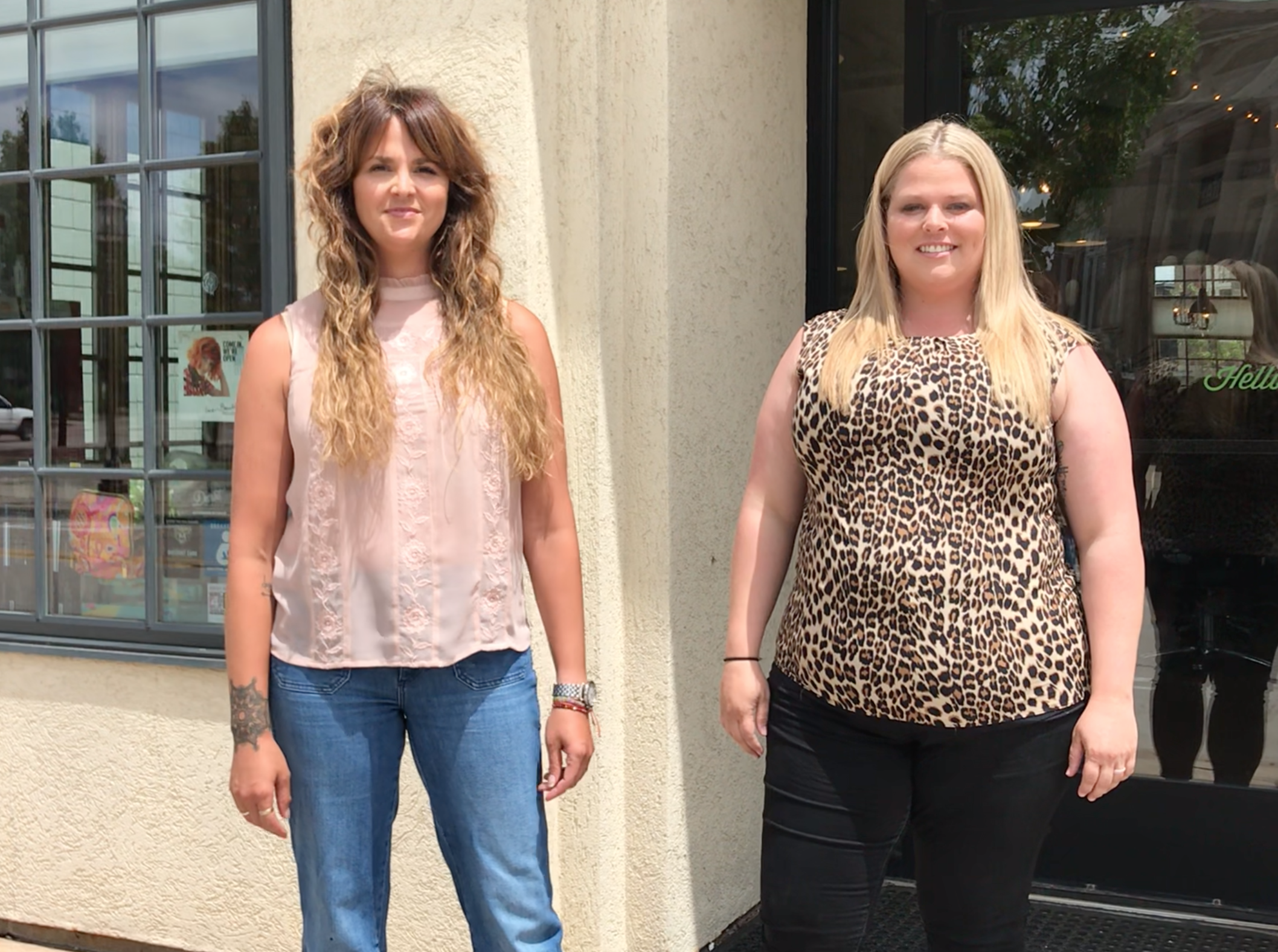 JENN CASE-MAGRI (l) & JESSICA SAVAGE (r)
OWNER & MANAGER, CHAOS STUDIO SALON
And she did.
Case-Magri was 25 years old and had the thought to open her own salon, someplace different where clients felt comfortable and the atmosphere was informal.
"I never wanted to own my own salon. I just wanted to do hair. I found the building on New Street and saw potential. I thought maybe I could do this," she said. "I was inspired by the thought of having something different. Having an experience that was different for people. Just feeling comfortable."
With a business degree and her certificate from beauty school, Case-Magri opened Chaos nearly 14 years ago — without taking a loan. She did it by "saving every time I got a tip. I saved and saved," she said.
The first Chaos Studio Salon opened on New Street. It was a second-floor business, which limited customers with disabilities. Seven years ago, Case-Magri rented a three-floor building across the street from the Anton Art Center. With her father's help, they renovated the new building and made Chaos what it is today.
Walking in the doors of Chaos, clients are greeted warmly. Work stations are situated close together to encourage conversation among clients and stylists.
"I feel like when you go into a salon, you can only talk to your stylist. It's not like that here. I feel like we're sorority sisters," said Case-Magri.
Salon manager Jessica Savage feels like everyone who works there has a stake in what Chaos Studio Salon is. When Case-Magri and her dad were renovating, they weren't alone.
"It's personal. It's personal for all of us because we all put effort into this building. We all came, we all painted," Savage recalled.
Now, clients come to Chaos for a variety of beauty treatments including haircuts/style, color, highlights, makeup, hair extensions, eyelash extensions, facial waxing and microblading.
Maralyn McNally has been a client at Chaos for 15 years. "I believe that hair is art. The styling, the coloring, the getting it right, that's an artform to me. They are hair artists, not just hair dressers," she said. "One of the best parts is when they shampoo your hair, you get the head and neck massage. I start thinking about that the day before I come."
Beyond beauty, Case-Magri focuses on educating and training her team.
"We're a national educator for Paul Mitchell. As educators we are known in the Paul Mitchell world. Chaos has a good name. We work very hard for that reputation, to uphold it," said Case-Magri. "We train every single month as a team. We're very big on education and training. We're not just about being the best of the best, but staying the best of the best."
As a client, McNally has noticed that training makes a difference in service.
"They [the stylists] have learned from her and learned from going to the classes. They're the best at matching you up with the stylist. You can call them or go there, and they can assess the best person to fit your needs," she said.
The shabby-chic look of Chaos feels true to the original decades-old building. Wood from her mother's barn makes up the wall in the area where ladies can learn to style their wigs. An exposed brick fireplace recalls a time when it was needed for heat.
While Case-Magri hasn't been able to find the exact age of the building, she has heard from passersby that it was originally a hospital.
"They think it was the original Macomb Hospital or Mt. Clemens Hospital," said Case-Magri. "People come here all the time and want to see the building because they were born here. The fireplace here has chalk paint still on it, which is from who knows how long ago."
But perhaps one of the things that makes Chaos stand out is the low stylist turnover, and because of that, the team feels more like family to each other and to clients.
"We go by the Golden Rule, 'Do unto others as you would have them do unto you,'" said Case-Magri. "Trust and respect are two very, very big things here. And love. We literally love each other. We've been together a long time."
Savage agrees. "I love the girls. They're not just workers, they're my friends," she said. "I love the variety of clientele we have. It just works. It's crazy, but everything just runs so smooth. We offer so many different services and I love that because it keeps you on your toes."