Clothing Shop fab'rik a Good Fit for Birmingham
LBN Community Series
Birmingham
Bringing fab'rik to downtown Birmingham was a journey of a thousand miles, and it began with sisters.
Carrie Sofikitis, 45, and Melissa Mistrot, 50, are sisters from the South. Raised in Alabama, the women have a love of fashion and style. So much so that Mistrot opened a fab'rik store in Homewood, Alabama. Working with Sofikitis, she brought fab'rik to Birmingham several times over the years as a pop-up store, which created a local following.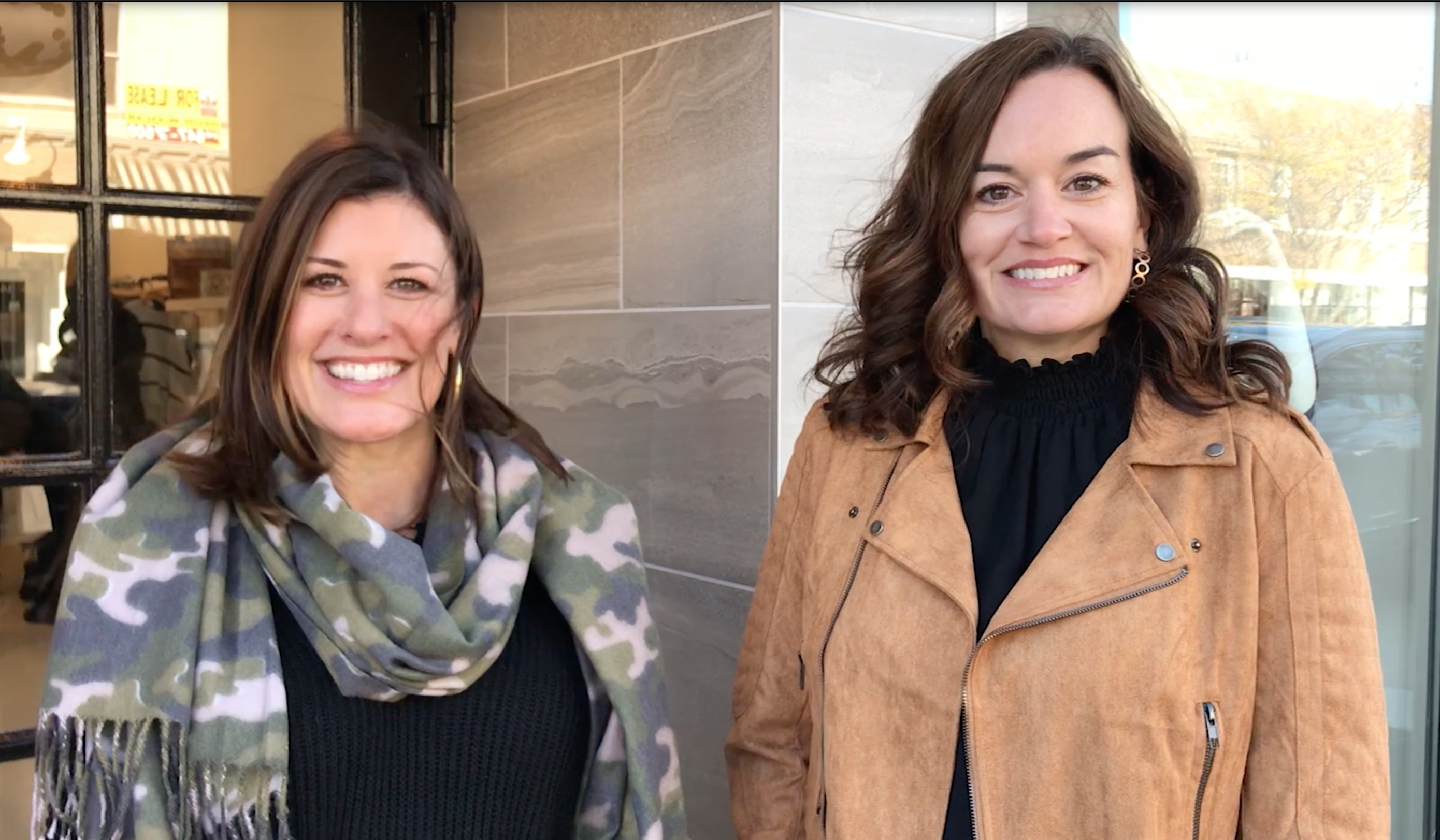 CARRIE SOFIKITIS & MELISSA MISTROT
OWNERS, fab'rik
"Two years ago, Ingrid Tighe [executive director of the Birmingham Shopping District], approached me, because the city of Birmingham wanted a fab'rik because it fit," said Sofikitis. "People would call my sister's store to order things. My sister and I always wanted to do something together, but we live hundreds of miles apart."
Fab'rik was the link.
They knew they already had a fan base for the clothing line; they just needed a storefront. Working with the Birmingham Shopping District, the women found the perfect place right on Maple Road that met the standards of fab'rik corporate officials and spoke to them of creativity, fun and beauty.
"They loved the atmosphere on Maple," Sofikitis said of the bosses' take. "It's probably one of their smallest stores, but they were OK with that to be right here."
While the sisters are partners, Mistrot still lives in Alabama and visits regularly, leaving Sofikitis to manage the store.
The white walls inside act as a blank canvas against which shoppers can view the clothing styles. Everything from denim to leggings and cocktail dresses to business wear can be found at fab'rik, but with a fun twist.
"It's fun to explore and dress up and try new things. Play with colors and patterns, be daring, be conservative. Be creative," said Sofikitis.
Shopper Jen Krut from Birmingham agreed.
"I love that every time I walk into fab'rik I can find an amazing, quality piece of clothing at the perfect price point that leaves me feeling good about my purchase and excited about what I will wear," she said.
More than a clothing store, fab'rik is an experience. Not sure what you want? Ask a stylist to help you out. In a hurry? Call ahead with what you need, and they'll run it out to the curb when you pull up.
"It's not about selling, it's about connecting. I want them to text their favorite stylist," said Sofikitis. "We're there to wow the customer. Fab'rik's motto is one of the things that drew me — 'No sticker price, no attitude. High style with heart.' It's supposed to be like you're in your best friend's closet."
Check Out This Week's Birmingham City News
In addition to fabulous fashion finds, fab'rik gives back. For example, proceeds from the in-house Asher brand go to the orphanage in Africa from which the company owner adopted her child. Also, there's a donation trunk at the front of the store where customers can leave clothing they no longer want. That clothing is then donated to women at a local shelter.
"We'll go to the shelter that serves women coming into rehab. We get them dressed, do a fashion show, they keep the clothes," said Sofikitis. "There's that giving back that really spoke to me."
Linda McMahon has worked at fab'rik since its Nov. 7 opening.
"It was the right time. I needed a few hours out of the house," McMahon said. "I know Carrie and I love her. This is fun and it's wonderful. I haven't met anyone I didn't like. It's a blast to see something new start up and be part of that, especially in Birmingham because it's my home town."
While most of the merchandise is sent from corporate, Sofikitis has some flexibility with accessories and some of the clothing.
"This is their first Michigan store and their first in a northern climate. It's going to be a learning experience for all of us," said Sofikitis.
Part of the fab'rik experience are the services offered. In addition to the stylists, gift wrapping is available, as are private parties. Fab'rik can host parties for up to 20 people — refreshments are provided ­— and shoppers receive 20% off their purchases that night.
There's something for everyone at fab'rik.
"It's a multigenerational place to shop and find something for everyone. We get new stuff all the time," said Sofikitis.