'Dapper' Plan Cuts Inroads in Royal Oak Hair Industry
LBN Community Series
Royal Oak
Sean Klosky always wanted to open his own business.
After teaching special-education at the Burger Center in Garden City and then following eight years working at a Royal Oak restaurant, Klosky decided it was time. After surveilling the neighborhood he was eyeing, Klosky launched his first-time business in an industry – hair care – about which he knew nothing.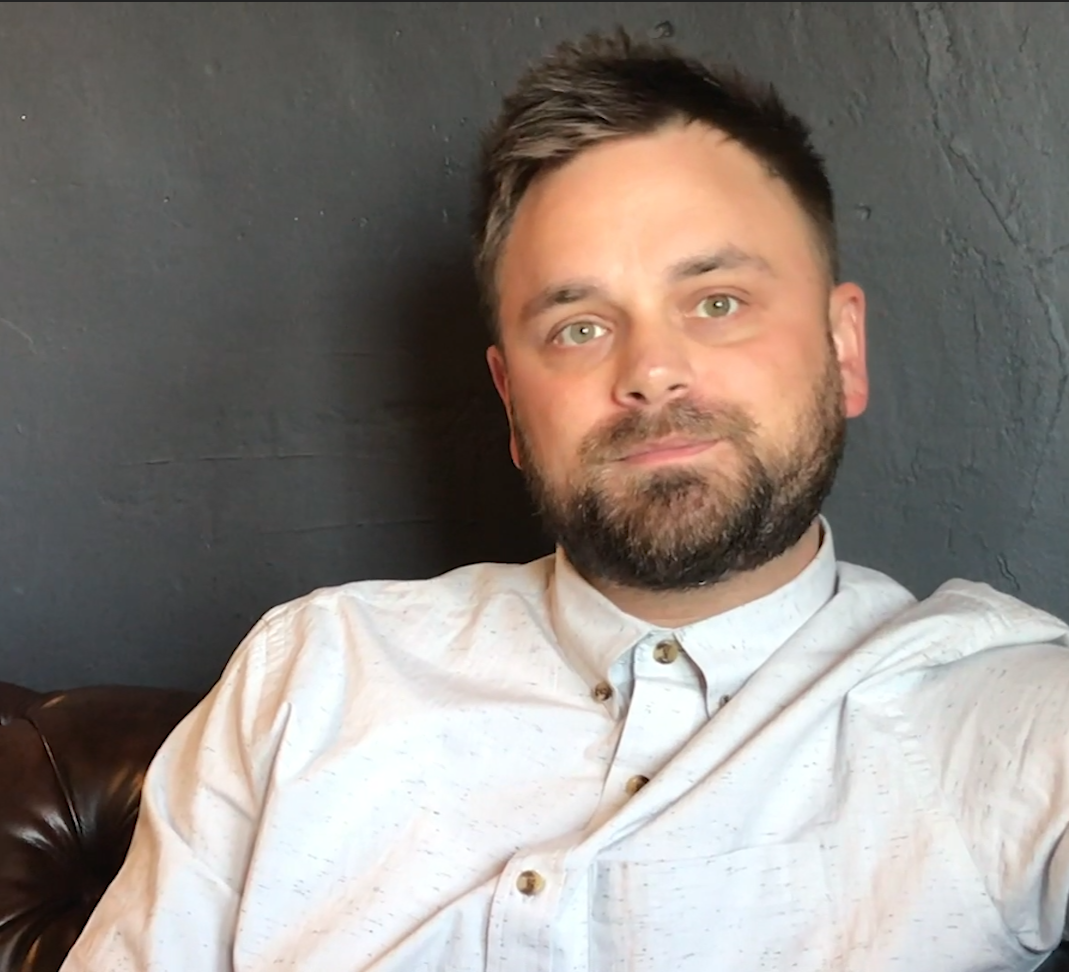 SEAN KLOSKY
OWNER, DAPPER HOUSE BARBER SHOP
Klosky opened Dapper House Barber Shop on Main Street in Royal Oak in May 2016. It wasn't long before he was questioning the decision.
"If you asked me after (the first six months), I was like 'Why did I do this?'" Klosky said, laughing. "Now I can sit here and say, 'it changed my life.' I couldn't be in a better place right now."
That's because Dapper House is about to celebrate it's third anniversary with a rate of growth that has the owner thinking about additional locations.
It's difficult to estimate how much hair is actually being cut in the store, but in the three years Klosky has been in business, he's gone from just three barbers to eight. Not bad for a barber shop you have to climb a huge staircase to reach.
"The first six months it was tough getting our name out…We're upstairs, not everyone is seeing the bay window," Klosky said.
"Through word of mouth and consistent cuts and consistent customer service, the word is really starting to get out there. We just keep growing."
All of that was just a pipe dream when Klosky first started considering opening his own business. After all, he knew nothing about cutting hair, so the idea was a little out-there to begin with. But he'd worked eight years as a bartender at Monterrey Cantina, just a couple of doors down from where Dapper House is now, so he had the bedrock of small business success – customer service – covered.
As a Royal Oak resident, he knew he wanted to open in the area (in addition to Royal Oak, he considered Ferndale and Birmingham), and he knew about the upstairs space at 306 1/2 Main.
"It's a really cool place. It'd be hard to find a good barbershop…This place feels very comfortable."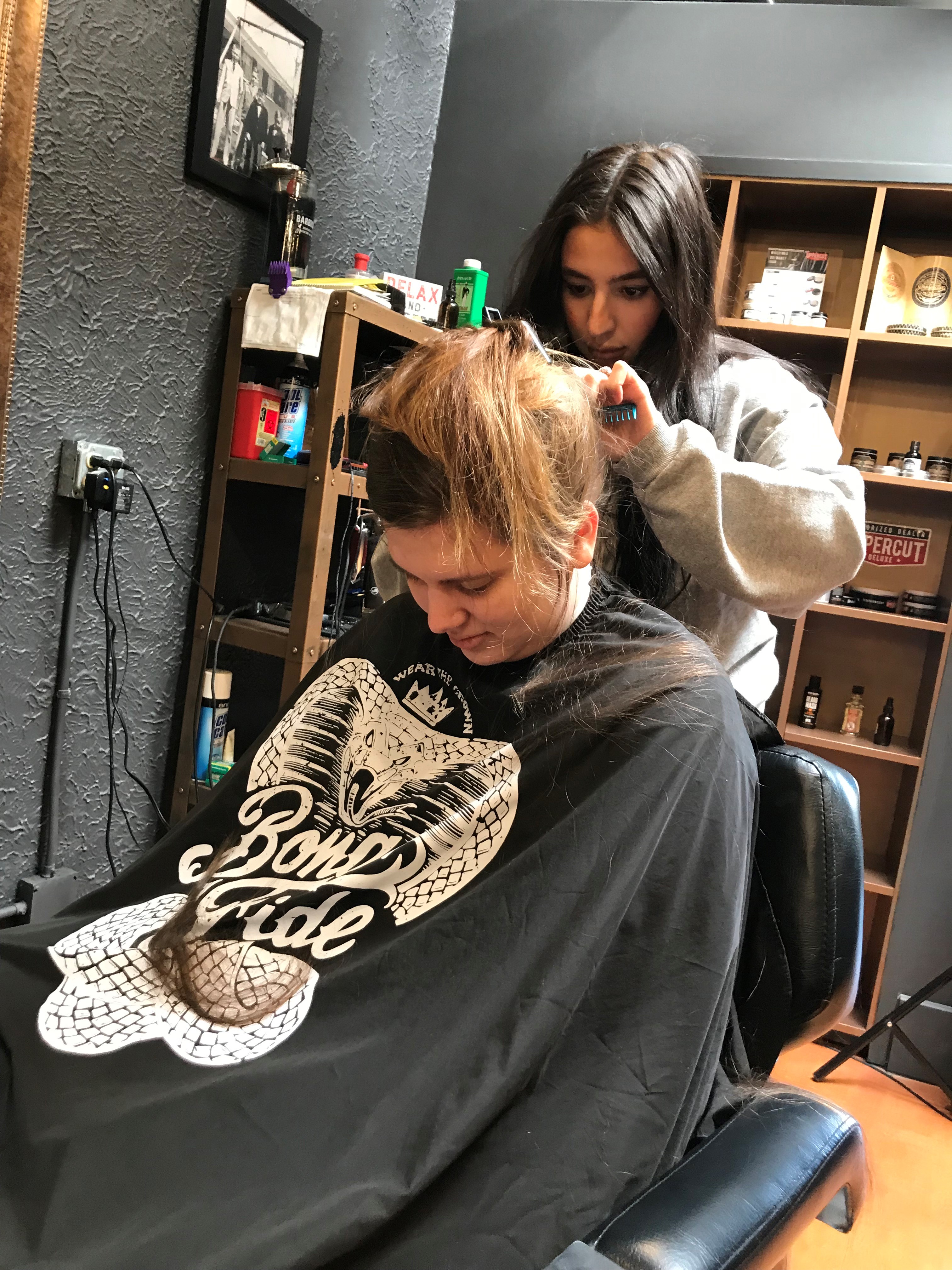 The space previously had been leased as office space, but it had been vacant for a year, according to Klosky. After finding the space, it was a matter of convincing the landlord his business plan was sound.
"He was in need of a tenant, and I was in need of someone to trust me and my business idea," Klosky said. "I gave him my business plan, I sat down and talked to him, and I guess I talked him into it. Not only was I a first-time business owner, but I'd never been in this industry. I sold him, and I'm grateful for him taking a chance on me."
With a lease in hand, Klosky set about creating his vision. He hired his first three cutters and made sure they had an environment conducive to success.
"For the first six months, having the staff believe in your vision, and in you as the owner, especially when I don't cut and I wasn't in the trenches with them, was a big challenge," Klosky said. "But when they see my passion, and they see what kind of person I am, and with us starting to get busy, has created an atmosphere where everyone believes in what we're doing and in the brand."
One of those who
believes
is cutter Paige Agostini, who has been with Klosky from the start.
"It's a really accepting atmosphere," Agostini said. "I work with all my friends. It's like family here."
Plymouth resident Chloe Sambrone recognizes the atmosphere created in Dapper House. She followed Agostini from a previous salon to Royal Oak.
I really like the atmosphere," Sambrone said. "It's a really cool place. It'd be hard to find a good barbershop…This place feels very comfortable."
Klosky has no real interest in grabbing some scissors and joining his own staff. He's quite content managing the place from behind the scenes.
"No, I'm going to stick with being the businessman," he said, laughing again. "We've grown to be successful, so my energy and time is going into hopefully opening a second location, somewhere in metro Detroit. We'll see, we have things in the works."
The goal when he first leaped into his own business, Klosky said, was to have something "that could pay my bills." He's done better than that.
"I remember telling my family … if I can run a business that pays my bills I would feel good, because I'm doing something I want to do, it's my own thing. It turned into something greater than that. It's just more than I ever imagined. It really changed my life."