Detroit Zoo Hatches Endangered Great Lakes Piping Plover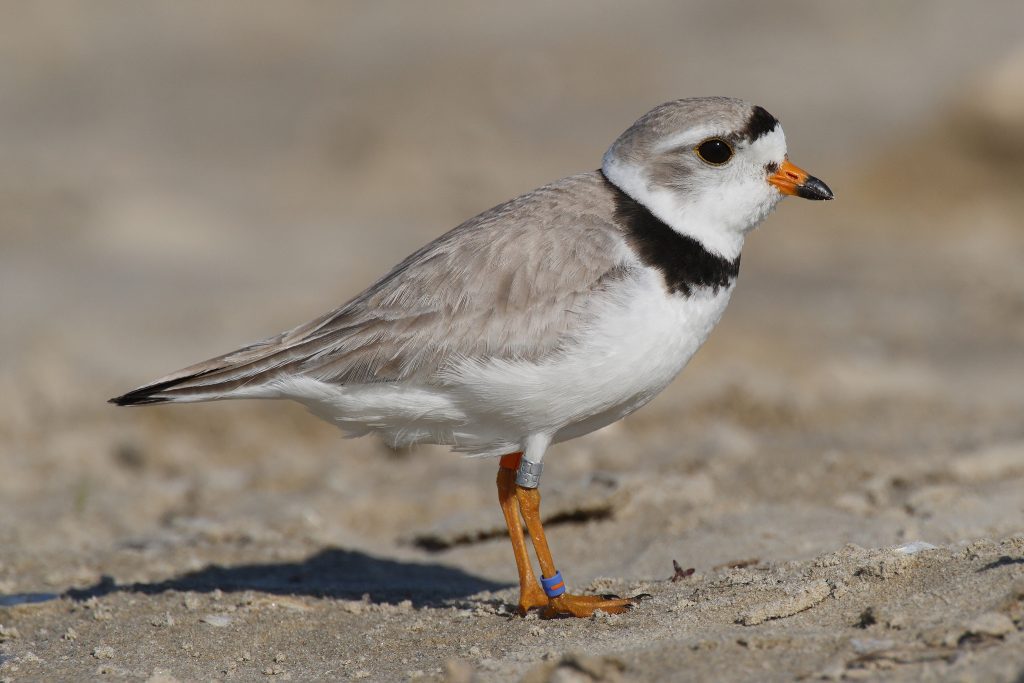 After high water levels washed out its nest, a rare Great Lakes piping plover hatched at the Detroit Zoo.
Four piping plover eggs were found last month abandoned, wet and sunken in the sand on the shores of Sleeping Bear Dunes National Lakeshore after heavy rain and high water levels washed out the nest. The eggs were taken to the University of Michigan's Biological Station in Pellston, where the zoo leads an award-winning program to salvage eggs to bolster the population of Great Lakes piping plovers.
Upon the eggs' arrival, zoo staff were dismayed that they appeared to be unviable. After three days, a staff member spotted motion in one of the eggs, which continued to develop, but the chick struggled to hatch. A bird keeper assisted with the hatching, and the chick is now almost three weeks old and doing well.
Check Out More Than Books with Your Library Card
Use your valid library card and enjoy great group rate insider prices for Detroit Tigers games. Single-seat prices start at just $26. Grab a friend and enjoy the game. Tickets available as follows:
August 5, 6 and 7 – White Sox
August 8, 9, 10 and 11 – Royals
August 13, 14 and 15 – Mariners
August 27, 28 and 29 – Indians
August 30 and 31 – Twins
To order tickets online or call 313-471-2252.
Meadow of the Arboretum Walk
Tuesday, August 13, 2019
Enjoy nature at the "Meadow of the Arboretum." This all-ages friendly walk will bea t the Royal Oak Arboretum on Tuesday, Aug. 13, at 7 p.m. Participants should meet at the Royal Oak Senior/Community Center at 3500 Marais in the north end of the parking lot. There is no preregistration or cost for this walk.
14 Mile Road Important Update
Bad news-good news from the city. Bad news first. This summer, the city originally planned to resurface 14 Mile Road from Greenfield Road to Crooks Road, but the contractor bids for the road work were significantly over budget. The city temporarily cancelled the project and will re-bid the work for spring/summer 2020 construction.
Now for the good news: The water main projects on 14 Mile Road are now complete, and 14 Mile Road will remain open to traffic until road work resumes next year.
Vegan & Vodka Coming to Downtown Royal Oak
Vegan & Vodka highlights the dynamic, forward-thinking culture in downtown Royal Oak. Shining the spotlight on local restaurants, attendees will enjoy an array of vegan food samplings along with carefully crafted vodka cocktails, local craft beer, wine, local artists, vegan-friendly vendors, activities, informative vegan workshops and much more.
Vegan & Vodka will take place east of Main Street on 2nd Street and 3rd Street, including the newly remodeled alley walk.
Save the date
Friday, Aug. 2 and Saturday, Aug. 3
5 to 10 p.m.
Friday 5-10 p.m. and Saturday 1-10 p.m.
Admission to Vegan & Vodka is free.