Devereaux Tiger Forest Open at the Detroit Zoo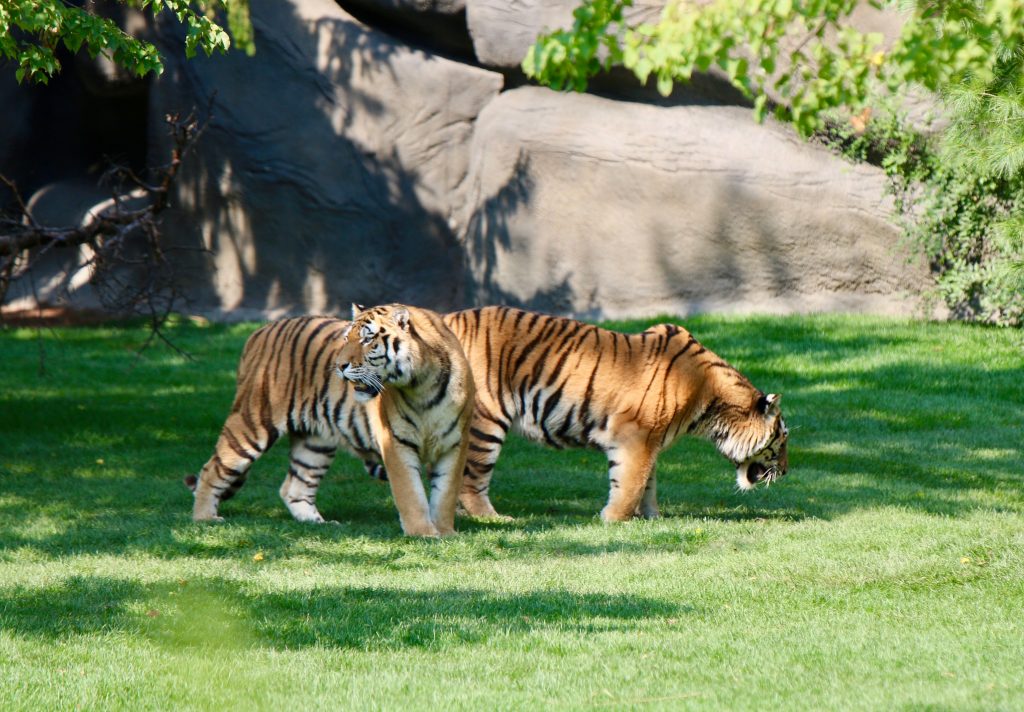 Amur tiger brothers Nikolai and Aleksei make their debut
Friday, Sept. 13, was "opening day" for the tigers as the Detroit Zoo introduced the new Devereaux Tiger Forest and welcomed Amur tigers Nikolai and Aleksei, 2-year-old brothers who were born at the Columbus Zoo. The habitat is also home to 16-year-old female Kisa, who was born at the Detroit Zoo.
The $3.5-million habitat occupies 1 acre in the Detroit Zoo's Asian Forest across from the Holtzman Wildlife Foundation Red Panda Forest. The space has been reimagined to closely mirror the tigers' native landscape of far eastern Russia with naturalistic elements important to tigers, including elevated vantage points, open spaces, wooded areas, pools, a waterfall and a "catnap" cave.
The expansion has quadrupled the size of the former habitat and offers multiple observation areas for guests, including expansive views through 85 feet of acrylic windows and soaring vistas from the canopy walkway over the red panda habitat. A Land Rover intersects the acrylic window, with its hood inside the tiger habitat and the driver's side in the public area, providing opportunities for close-up views – and amazing photo opportunities – of the tigers when they lounge on the hood of the vehicle, which will be heated in the winter.
Max and Debra Ernst Heart Center Opening at Beaumont Hospital, Royal Oak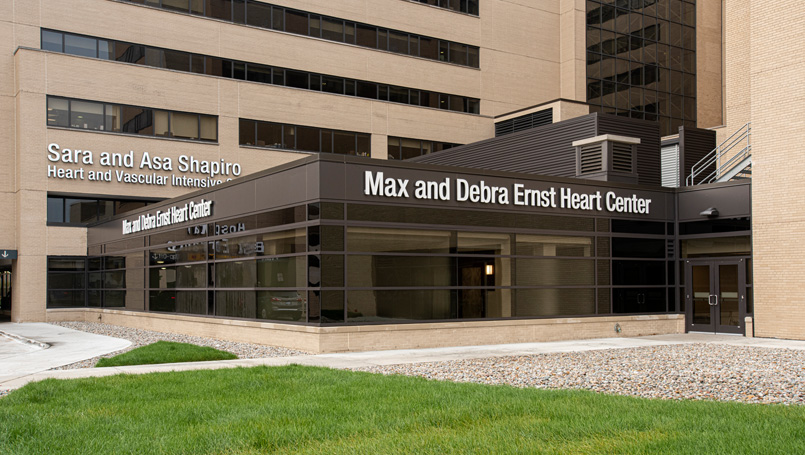 The new Max and Debra Ernst Heart Center at Beaumont Hospital, Royal Oak will open Sept. 30. It is dedicated to consolidating cardiac care, particularly for patients with heart failure, into a convenient and comprehensive area.
The new center includes:
an advanced heart failure and cardiomyopathy clinic
an adult congenital heart disease clinic
an atrial fibrillation clinic
a cardiology genetic counseling clinic
noninvasive cardiovascular testing
adult and adolescent screening programs
dietitian services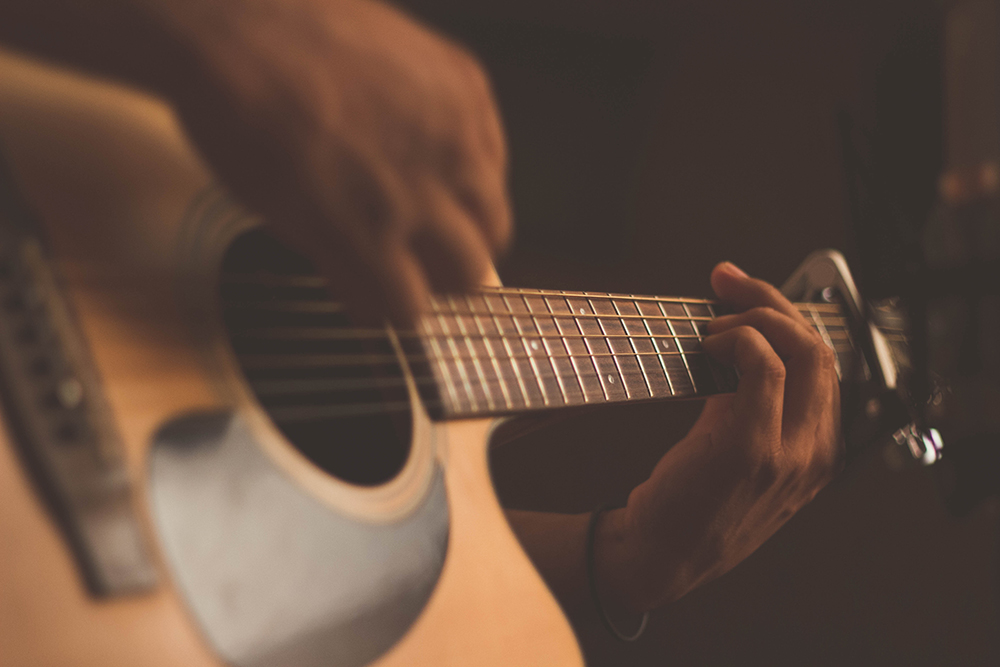 Live Music Thursdays in Downtown Royal Oak
Royal Oak live music options are wrapping up soon with the coming of fall. Be sure to get your fill of "Live Music Thursdays" before the end of the month. Already recognized as one of southeast Michigan's top music cities, Royal Oak is featuring a wide array of live music entertainment throughout downtown. Check out the upcoming schedule.
Brendan Sherwood, Owner of Royal Oak's Elements Jewelry Studio, is a Very Good Listenet
Stepping forward from his workshop full of jewelers' tools, precious and alloyed metals, intricately carved wax wedding ring molds; medallions-in-progress for the D.I.A.'s Founders Society; pendants, bracelets and earrings being re-worked and re-fashioned from heirlooms and family gifts; production pieces for golf courses, colleges and yacht clubs; and one-of-a-kind works of wearable art he's created from rare stones or jewels, Sherwood smiles as he talks about his business.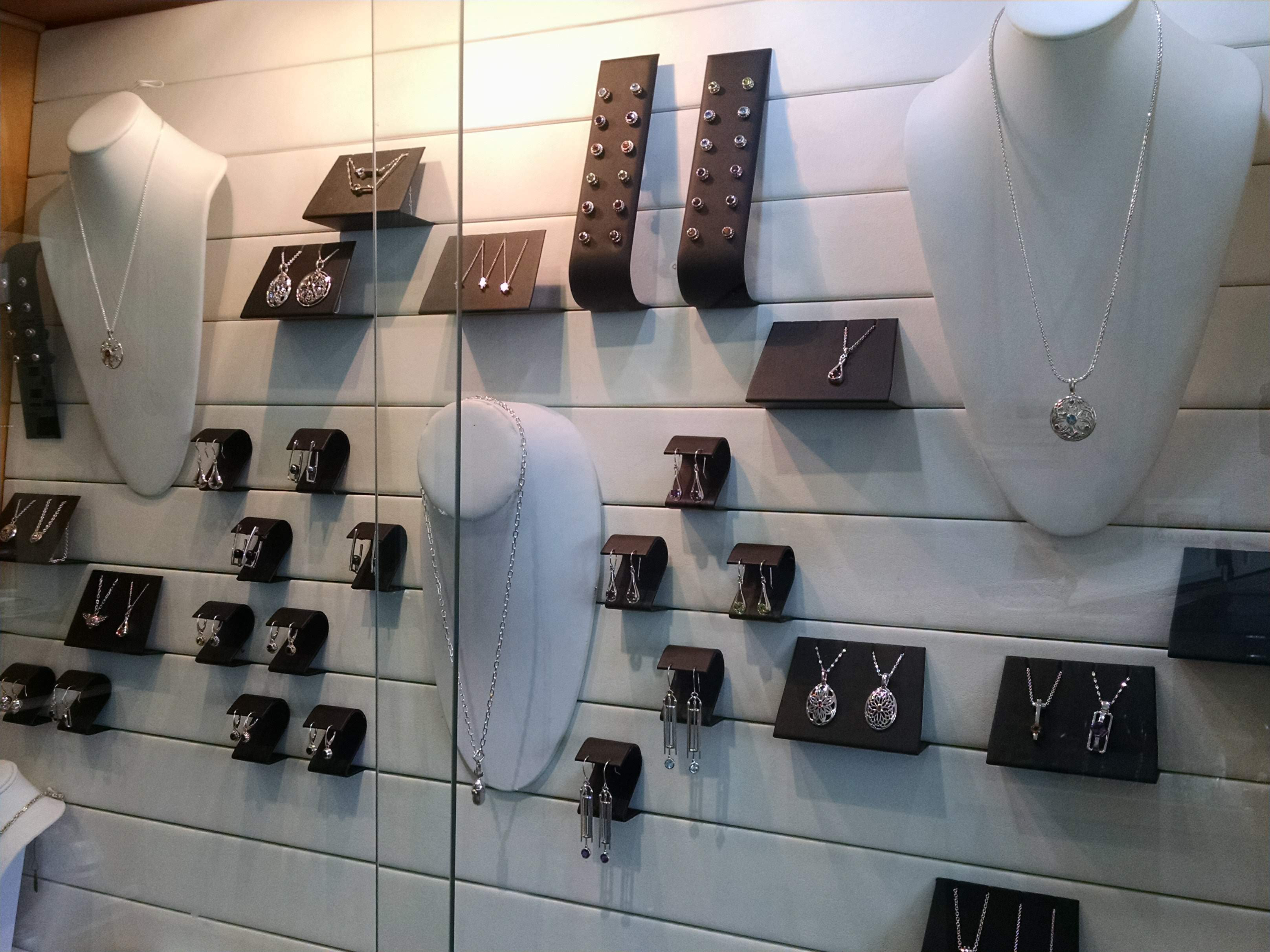 Bob and Don's Most Excellent Adventure
Dude, check out "Bob and Don's Most Excellent Adventure" speaker program on Wednesday, Oct. 2, at 7:30 p.m. at the Royal Oak Senior/Community Center (3500 Marais). Join Bob Muller and Don Drife as they travel through America's Southwest visiting Petrified Forest, The Painted Desert, Grand Canyon, Winslow Arizona, Meteor Crater, Bridges National Monument, Gooseneck State Park and Mesa Verde National Park. See the Southwest through the eyes of two interpretive naturalists exploring unfamiliar territory. There is no preregistration or cost.