Super Car Wash:
Keeping Metro Detroit Cars Sparkling Since 1977
LBN Community Series
Royal Oak
With apologies to William Shakespeare, if you prick Ryan Gesund, he might not bleed.
After more than two decades in the family car wash business, he may simply leak cleaning solvents.
Gesund, with his father and brother, is part of a family owned operation – Super Car Wash – that has run car washes around the metro Detroit area since 1977.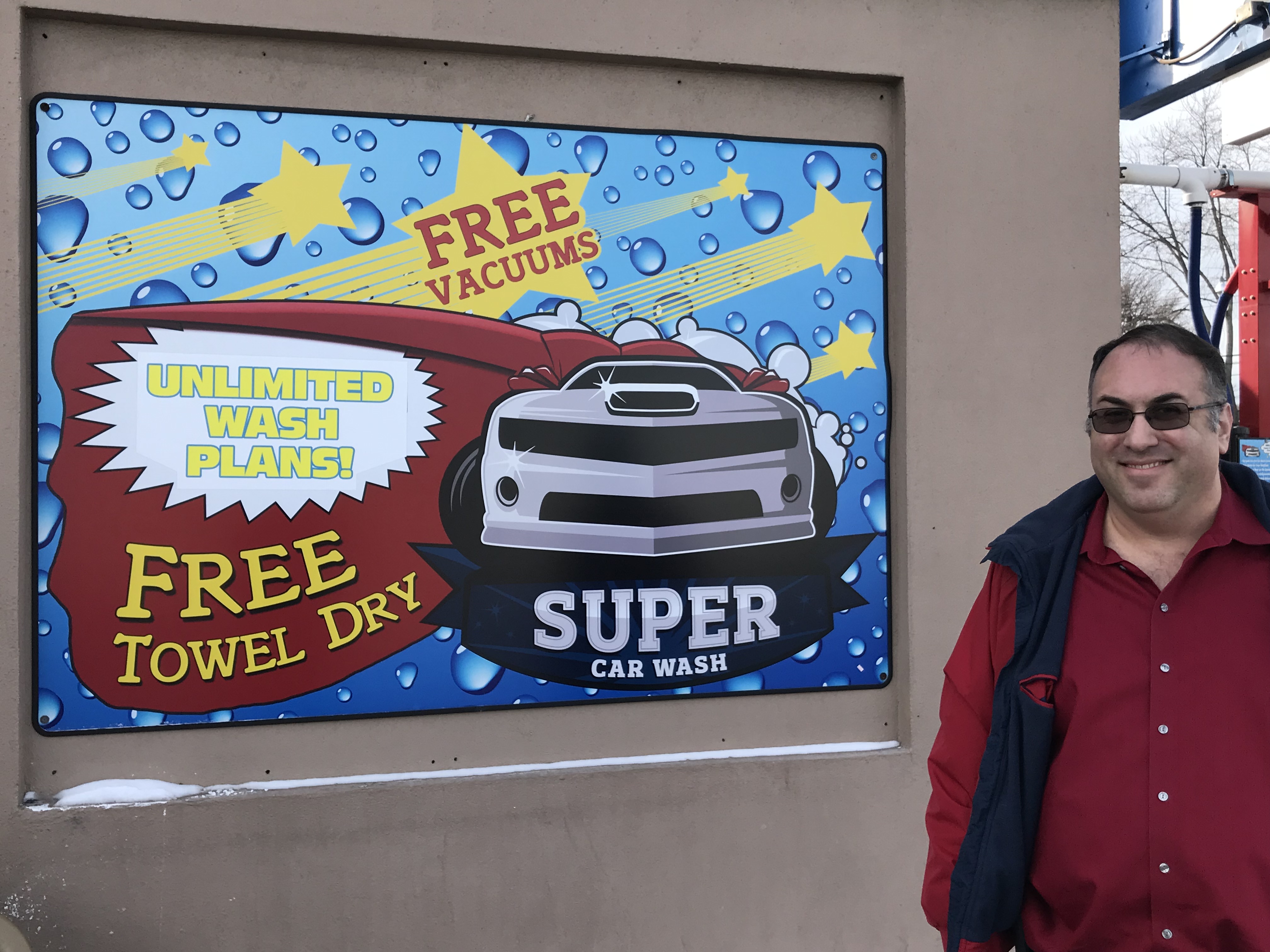 RYAN GESUND
CO-OWNER/VICE PRESIDENT, SUPER CAR WASH
After spending a year after graduating with a degree in political science from Eastern Michigan University trying out other avenues, Ryan joined his dad and brother in the family business.
It's a decision he hasn't regretted.
"It was natural that we'd go into business with our father," Ryan said. "I love the car wash business. It's part of our blood. We've got wax and salt running through our veins."
It's been that way since 1977, when George Gesund went looking for another investment opportunity when he lost his previous business, Lucky Strike Lanes in Detroit, to a fire. According to Ryan, George had some friends in the car wash business and "he got started that way, with one car wash."
That car was was at 11 Mile Road and Dequindre in Madison Heights. The business is still there, but the Gesunds sold it"in 1983 or 1984," according to Ryan.
Since then, the family has bought and sold various car wash businesses, peaking out when they owned 10 at one time. Now, the Gesunds have nine Super Car Wash locations, including two in Commerce, two in Walled Lake and individual stores in Royal Oak, Eastpointe, Farmington Hills, Warren and Southfield.
CEO George Gesund is the "big picture" branch of the ownership tree. It was George's idea, according to Ryan, to add the newest feature at the car wash: free self-serve vacuums at every location.
The other addition to the business – a $12 per month "unlimited club" that allows customers to purchase two washes a day for every day of a month – has become one of the biggest of its kind in the state, according to Ryan Gesund.
"It's great … They take special care of you here. Unlike some places that are automatic where you get a mirror hit or some damage, these guys take great care of you."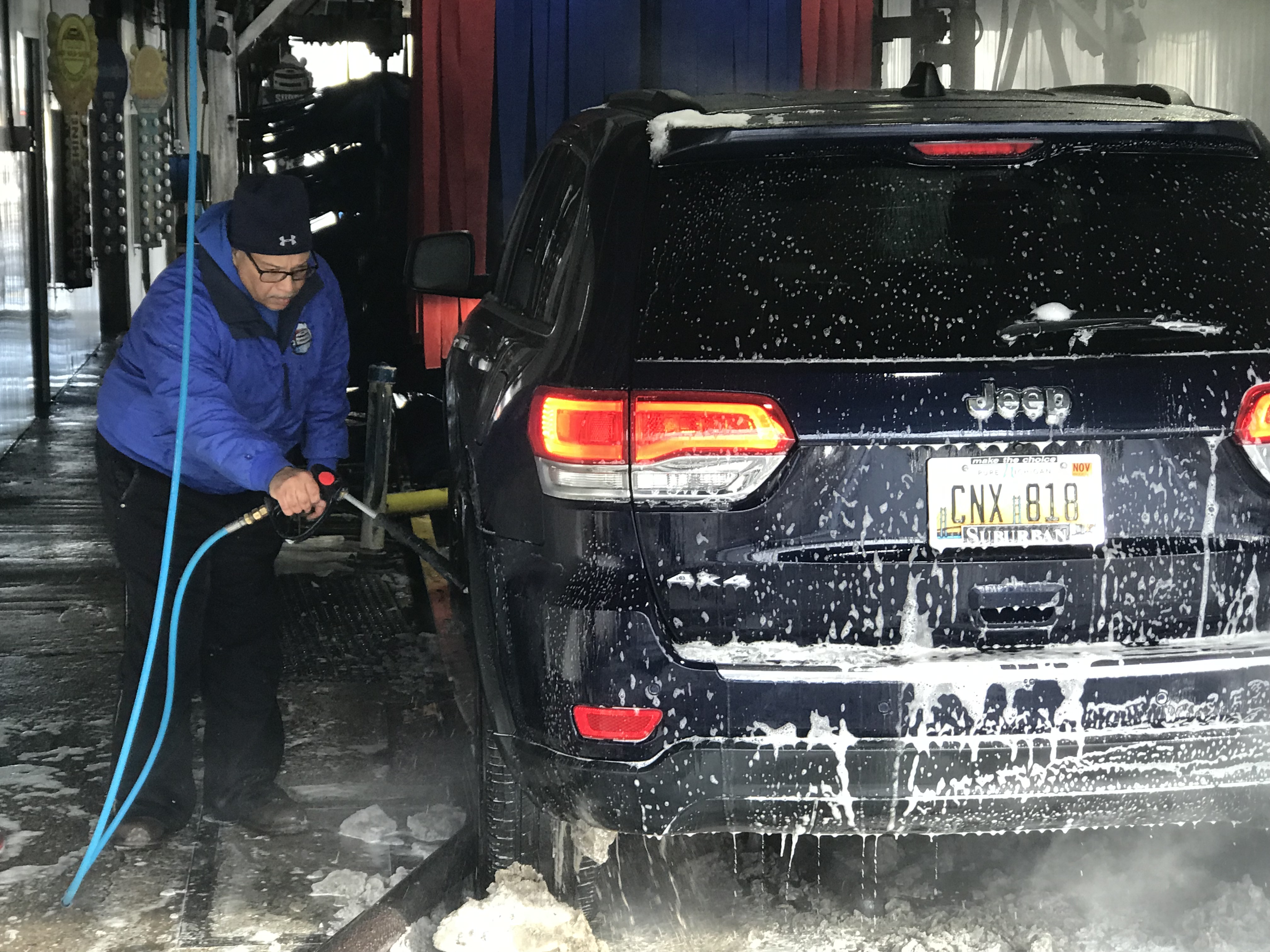 It's similar to the company's corporate/fleet service, a savings program for any business owner with a fleet of cars, trucks, or vans. Ryan sad the fleet program counts for some 20 percent of Super Car Wash's business.
Todd Gesund, who serves as the company's president, handles the operations aspect of the business. Todd came into the business about a year after earning a degree in finance from Grand Valley State University.
It was Todd, according to Ryan, who doubled the car washes in the business from two to four shortly after he joined his dad.
The fourth owner is Heath Stack, who handles the company's east-side operations.
The addition of the brothers in the mid-1990s was no surprise.
"It was something my brother and I were always interested in," Ryan said. "We worked up, as kids, every position in the car wash up until ownership. We learned it front-to-back and back-to-front."
Ryan said he finds the daily challenges – from dealing with employee scheduling to handling individual customer issues – exciting.
"There's always something for both of us," Ryan said. "It's fast-paced. We love our customers and we just love the business. We worked every position at the car wash, and now we're owners."
Unlike the Gesund brothers, the car wash hasn't been a lifelong career for Phillip Officer. Now the manager of the Royal Oak location, Officer is a couple of years retired from General Motors.
He's been at what he calls his "retirement job" for about 18 months now. And he's having a good time.
"I like it," said Officer. "My granddad told me, 'You always have to keep moving.' He always said 'hard work never killed anybody.'"
After last week's first big storm of the year, Officer and the owners are presiding over one of Super Car Wash's busiest seasons. Winters, Ryan Gesund said, usually have drivers bringing their cars for cleaning at a brisk pace.
According to Ryan, the car wash sees anywhere from 300 to 1,400 cars in a typical winter day, particularly after a storm.
The business' dependence on the weather, he said, can be a frustrating thing.
"That's the one thing I don't like about the business," Ryan said with a smile. "It depends on something you can't really depend on (the weather)."
Customers feel like they can depend on Super Car Wash though. Bloomfield resident Bob Storen said he's a frequent customer because the staff does the one thing he counts on.
"It's great … They take special care of you here," Stored said. "Unlike some places that are automatic where you get a mirror hit or some damage, these guys take great care of you."
Twenty-two years after deciding to come into the family business, Ryan Gesund – who handles the accounting and is the business' in-house legal mind – has no regrets.
"I eventually decided this was in my blood," Ryan said. "I found an area of the business I love and that I'm good at. I love it."