The Rolling Stoves Traveling Burger Food Truck Parks in Farmington
LBN Community Series
Farmington
For six years, Carli and Josh Mansfield happily operated The Rolling Stoves burger-and-fries food truck, which they founded. The husband-and-wife team, who both went to culinary school, enjoyed the success of the food truck and catering business, which granted them a slow winter season to enjoy time with their kids − a one-year old, three-year-old twins and a four-year-old.
"We had no intention of ever opening a restaurant," said Carli, "But people were asking."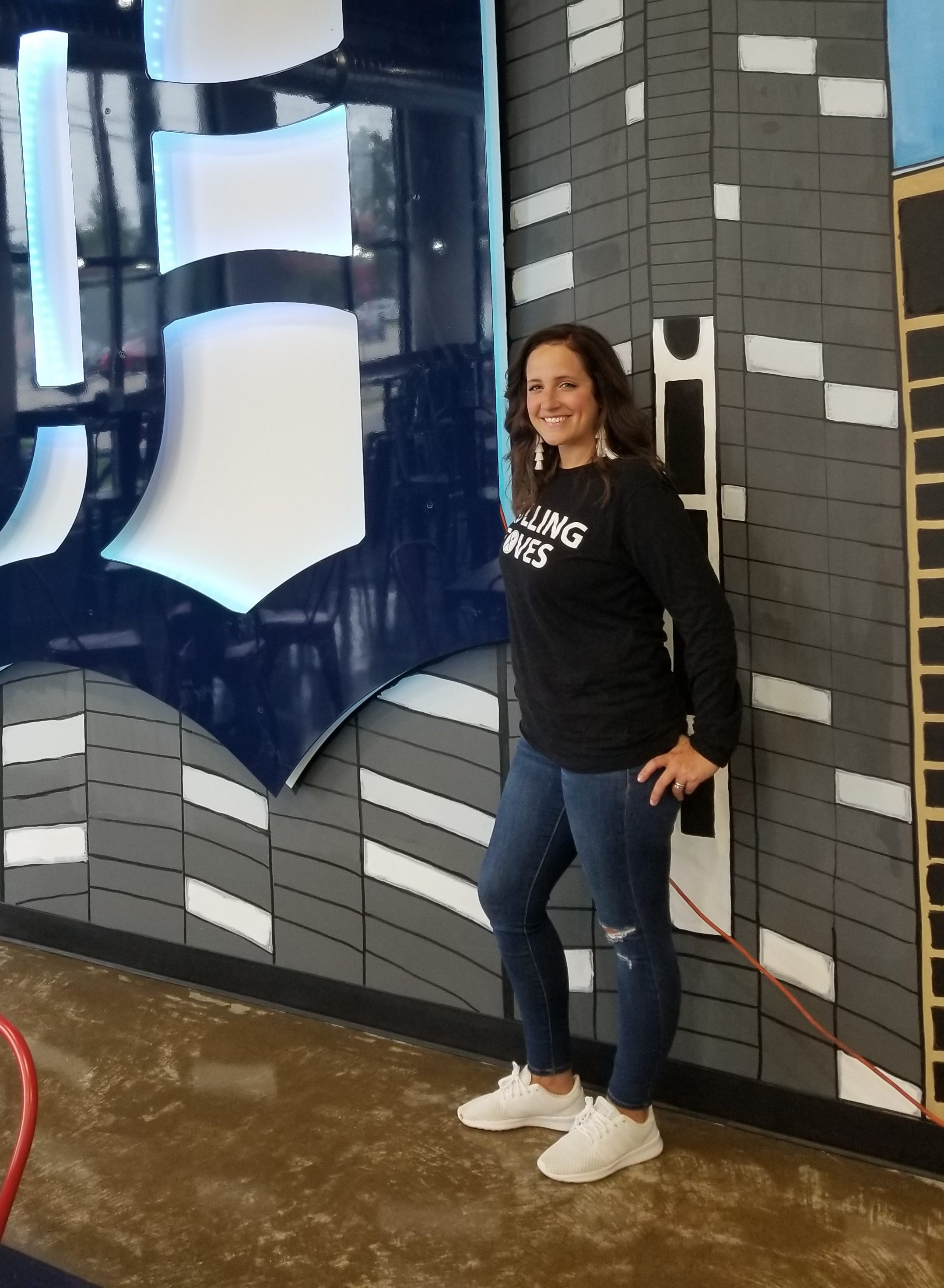 CARLI MANSFIELD
CO-OWNER, THE ROLLING STOVES
Those "people" were customers who enjoyed their "smashed" burgers, seared flat on top and loaded with lettuce, tomatoes and other fresh ingredients, along with fries, onion rings and fried pickle spears. The truck typically operated in four downtown Detroit locations each month and took on corporate and private catering jobs too.
In response to inquiries, the Mansfields began scouting out locations in Farmington, their home town. "We couldn't imagine opening anywhere else but Farmington," Carli said, adding that they wanted to contribute to the local business scene, hire local workers and enjoy the convenience of a short commute while they care for their young children.
After much investigation and negotiation, the couple landed the spot next to Dunkin' Donuts on Farmington Road north of Eight Mile, just around the corner from the Farmington Meadows neighborhood where they live. The storefront has been vacant since the donut shop took over the former Big Boy in 2016, leaving the south end of the renovated space open for a tenant.
Carli said she and Josh are excited to partner with Dunkin' Donuts, and to benefit from the 500-some vehicles that traverse the drive-through daily. "We definitely want to do a donut burger down the road," she said.
Parked in Farmington
Set to open Sept. 23 after a longer-than-anticipated renovation process, The Rolling Stoves restaurant will offer 62 seats plus seasonal outdoor seating. It's not exactly fast food, but it's not full-service either, said Carli. "It's fast casual for sure."
The menu includes all the popular burgers and fries The Rolling Stoves is known for, plus chicken strips, two salads and a kids' menu with three simple choices.
"Our simple menu is perfect," said Carli. "Each burger is the best it can be." The result is a dining experience that isn't overwhelming but includes enough choices for everyone to enjoy.
Check Out This Week's Farmington City News
"Our most popular one is our peanut butter burger," Carli said. "It's peanut butter, honey, pickles, bacon and caramelized onions. Somehow it just works."
The peanut butter and bacon burger came from a cooking competition in Josh's culinary-oriented family, explained Carli. It's not identical to the original burger entry, as it's evolved, but the Mansfields find that even those who are skeptical like the burger.
"It adds a little bit of pizzazz to our menu," Carli said.
"Our garlic fries are crazy good," Carli said. "We sell a ton at office parties because once one person gets an order, the smell makes everyone want them."
Four other burgers, including a vegetarian black bean burger, are on the menu, plus a burger flight − an $18 option that enables customers to choose three different full-size burgers. Carli explained that the burger flight not only fills a desire to share with a friend and try everything − something she and Josh understand as restaurant-goers − but allows customers to try the peanut butter and bacon burger with a fall-back option in case they don't like it. But they usually do, she said.
The Mansfields also plan to offer a burger of the month that displays their creative cooking flair − something new and different to try − as well as a yet-to-be-developed gluten-free burger. Delivery service is also on the list for future offerings, as they see carryouts as a big portion of their business.
The restaurant's decor incorporates The Rolling Stoves food truck, bearing a wall mural that includes the truck, the Detroit skyline and a large back-lit Detroit Tigers "D" logo. A stainless steel counter, red and black metal chairs at a combination of high-top and standard tables, track lighting and a chalkboard-style menu finish off the look, complementing the business's established identity.
Carli said she's thankful to many fellow food truck industry workers who've helped The Rolling Stoves become successful. "The food truck industry has been so good to us. You'd think it would be competitive, but people have really helped us."
A dream come true
With the opening date finally set, 15 employees in place to work and just the final touches to put on the restaurant, the Mansfields are eager to get started. Carli said that while she and Josh didn't plan on turning The Rolling Stoves into a stationary restaurant, operating a restaurant is the dream that took her to culinary school.
"It's been a childhood dream of mine to open a restaurant," she said.  "We're ready. We want to get going doing what we do best."
The Rolling Stoves food truck and catering business will slow down for the winter, and the Mansfields will play it by ear next year, Carli said. She and Josh are excited about their foray into the restaurant scene, especially in their home town.
"Farmington's an awesome city, and we're excited to be a part of it," she said. "We've had great support."
The couple plans to add Sunday cooking classes as a community outreach in the near future.
Carli offered a hint on what might be next for the couple, once The Rolling Stoves gets off the ground. "We want to open more restaurants in Farmington. We have so many ideas."
The Rolling Stoves will open Sept. 23, with hours 11 a.m. to 8 p.m. daily.