The UPS Store Helps Local Businesses Grow
LBN Community Series
Troy
According to Cody Pietz, the best thing about working at The UPS Store is that you never know who or what will walk through the door.
"You never know what someone's going to bring in or what you're going to have to do," said Pietz. "We've shipped car engines and even more than 200 windshields to Poland."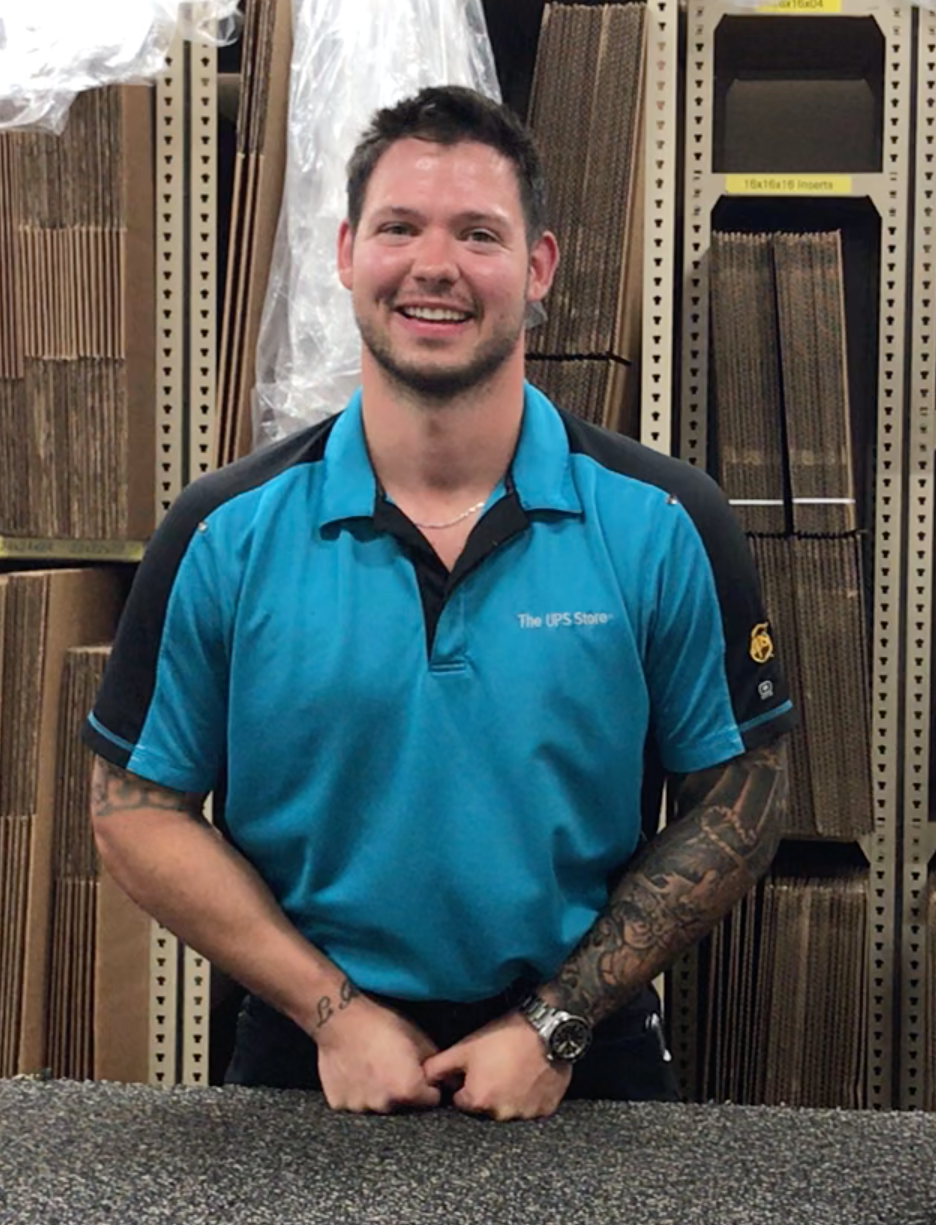 CODY PIETZ
STORE MANAGER, THE UPS STORE – TROY
Pietz is the store manager at the Troy store on Rochester Road. The UPS Store are franchised businesses, and he's liked working there so much, he's been with the same owners for more than 10 years. The Troy store is also the inventory store for the other two locations in the franchise. Pietz stocks more than 40 different box sizes as well as packing materials that keep all three locations operating at full throttle.
"We do shipping, packaging, freight, crating large objects with wood, laminating, binding, printing fliers, post cards and banners," said Pietz. "We also do house account services to small businesses and sort of become their shipping department. We also offer mailboxes and notary services. Out of the 90 stores in our region, we're fourth in notary. We offer postal services, pick up services from homes if people don't have a way of getting them here. We usually help people out."
In addition to Pietz, 28, the store is staffed by one other associate, Austin Kosmatin, 19.
"This job is stepping up for me," said Kosmatin. "I feel like this is more of a job that could be long-term rather than a job that you don't know if you'll have a good future. It's different being only two people who work here. There's a lot to learn, so I'm excited for it."
While the businesses of the store revolve around shipping, Pietz emphasizes that customer service is actually the driving factor.
"We always try to make the customer happy. We always want to get them in and out as quickly as possible. We don't want to rush people in and out, but we know they don't want to be here a long time," said Pietz. "Out of the three stores, we only have eight employees, so everyone is pretty much full time. We want people who have an interest in making the business grow."
Rochelle DeSmet, business owner of CORE, is proof that Pietz and The UPS Store walk the talk.
"They have been amazing and awesome and a main link in growing my business," said DeSmet. "They provide excellent customer service. I will stick with that UPS Store for the rest of my life. Cody has seen me from being in a closet to a 10,000-square-foot office. It makes my life easier."
Co-owner Paula Martinos-Mantay and her husband focus on giving young people, like Pietz and Kosmatin, the opportunity to grow professionally.
"Our business model revolves around treating our customers exceptionally well and offering a variety of services, so they can take care of all of their errands in one stop. And we've heard from our customers that we do provide that," said Martinos-Mantay. "We have a great team of Millennials here. We like to support the young people, that's why we've given them more responsibility."
Services at The UPS Store aren't limited to businesses, though. Individuals use the location to drop off cable boxes, retrieve mail, make copies and ship items.
"We never want to gouge people," said Pietz. "We tell you if it'll be cheaper at the post office. We're very straight forward with people. We're not out to give you bad service."