Warm Up to Winter with FireSide Hearth & Home
LBN Community Series
Birmingham
On a blustery winter night with the snow coming down, sitting in front of a fire is the perfect thing to do. A fireplace that's well done sets a cozy ambiance in a home and turns an ordinary wall into a focal point.
"Are you looking for heat and efficiency or ambiance?" asks Daniel Crank, store director for FireSide Hearth & Home in Royal Oak. "What are you looking to get out of it? Are you looking to bring down your gas bill or zone heating?"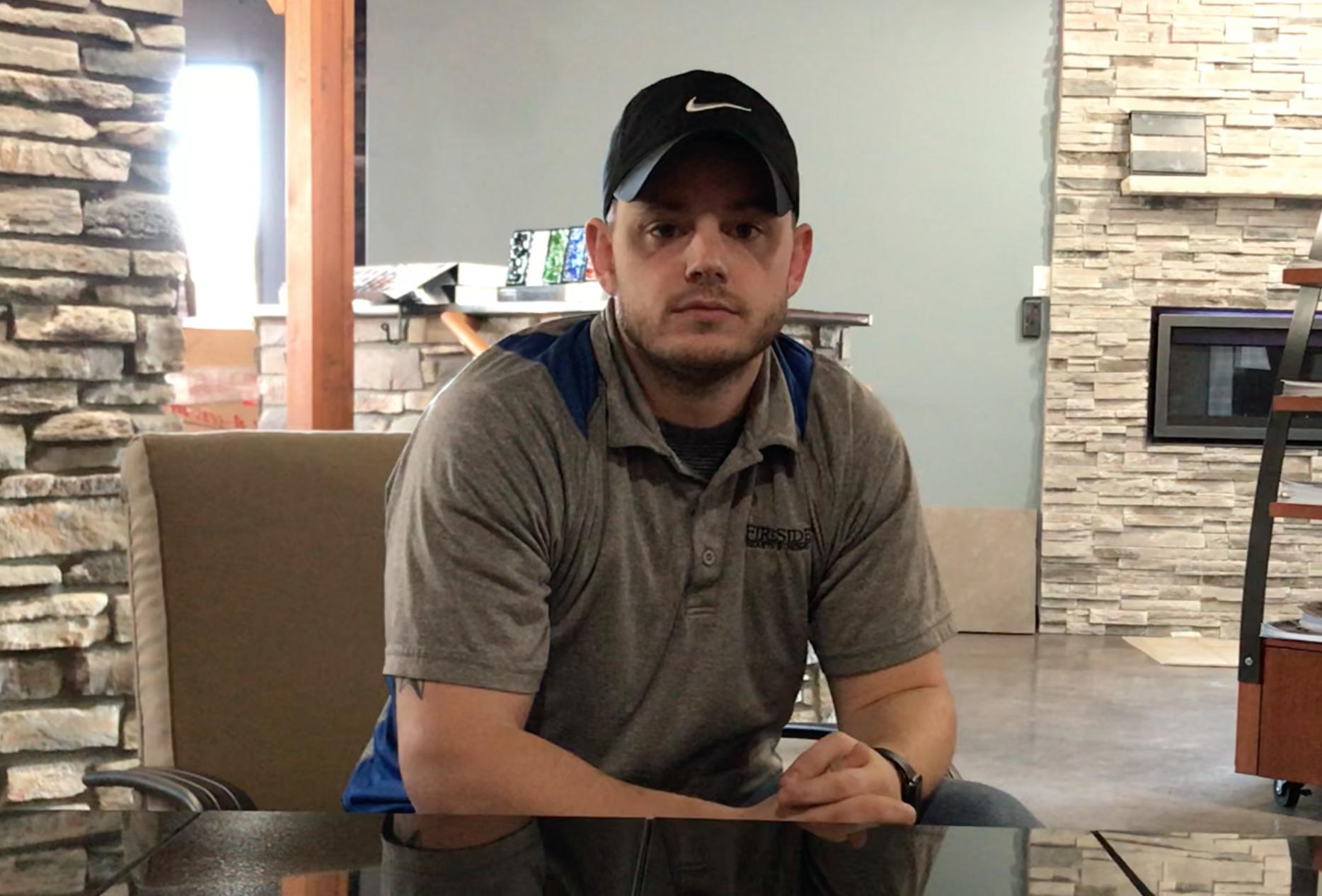 DANIEL CRANK
STORE DIRECTOR, FIRESIDE HEARTH & HOME
According to Crank, a fireplace can be an efficient, helpful element in the home or a drafty energy suck.
"If you have an open fireplace, it is basically like an open window," said Crank. "Direct vent is basically where our industry is at right now as far as trends go."
FireSide Hearth & Home has been in Royal Oak for five years. It's a family-owned company that has three other locations: Utica, Canton Township and Brighton.
"This used to be a pool hall," Crank said of the Royal Oak store. "We started with Utica and purchased a Canton store. We were the third store to come on in a saturated market. Business is growing. We've been able to take the store and bring it right along with everyone else. To be part of that success is pretty awesome, just to be a part of a growing business."
According to Crank, "We're the only ones who can sell the best product in the area."
The best product, said Crank, comes from Heat & Glo, the company that invented direct-vent technology. The only place in the Royal Oak area to see this product, and purchase it, is at FireSide.
In addition to selling fireplaces, the team at FireSide will measure, fit and install them.
"First we have you come in and pick your product. Then we send out our master installer to survey the project and make sure everything is correct," said Crank. "The master installer makes sure everything is right, then we order the product and get you installed."
Choosing a fireplace at FireSide can be a fun experience. At the Woodward Avenue store, cozy fireplaces in all styles and sizes line the walls. Some of the products look like art, while others have a practical purpose.
The stone samples customers use to choose the perfect stone hearth are plentiful and the fireplace inserts, tools and flame options can be dizzying. The store also has a section for outdoor fireplaces and grills.
Employee Jaye Anderson enjoys his work. "I've worked here for seven years," he said. "I love associating with people. I love the aspect of fixing a customer's house up, dressing their house up and making it their home."
Check Out This Week's Royal Oak City News
Crank jumped in.
"I like everyone I work with. There's not one person I don't truly enjoy being around," he said. "We go on trips together. I love the pride, and getting to design something for someone trusting us to make the focal point in their home is prideful."
FireSide Hearth & Home in Royal Oak is open 10 a.m. to 6 p.m. Monday through Friday and 10 a.m. to 4 p.m. on Saturday. Closed Sunday.