Dentists All Smiles Over Merger
LBN Community Series
Birmingham
Scott Meldrum, D.D.S., was looking to slow down.
Glen Maylath, D.D.S., wasn't actively looking to merge his practice with someone else.
But in June, the long-time friends and colleagues combined their dental practices creating Total Dental Fitness, and so far, it's working beautifully.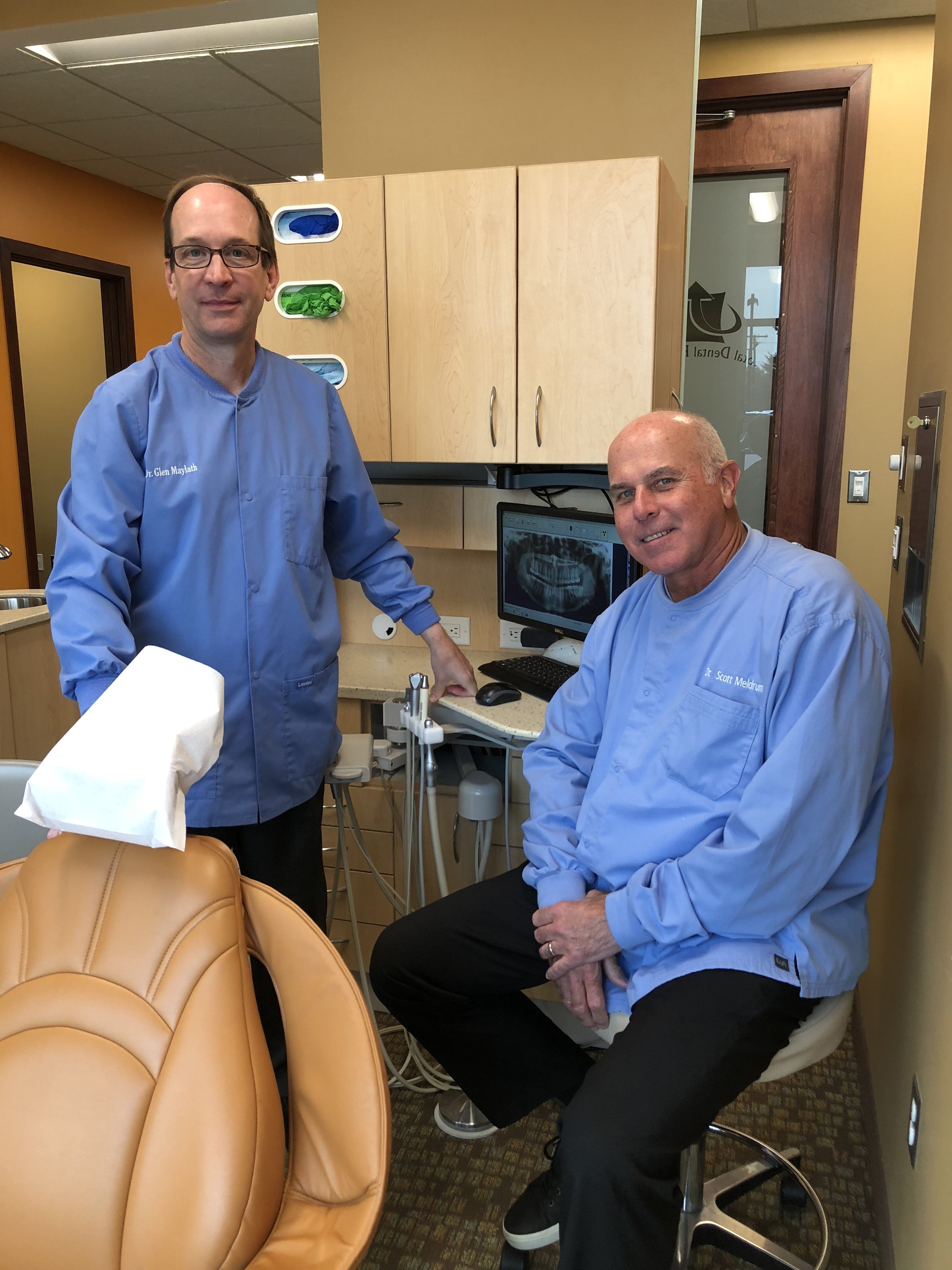 GLEN MAYLATH, D.D.S (l) & SCOTT MELDRUM, D.D.S. (R)
CO-OWNERS OF TOTAL DENTAL FITNESS
"I mentioned it to Glen, and he said, 'Why don't you come work for me?' I looked at the office, thought it was exquisite, merged all my clientele here and I think it's been fairly successful," said Dr. Meldrum.
Dr. Maylath agrees.
"We've known each other for a long time, and it just turned out," Dr. Maylath said.
Andrea Kowalyk, 44, has been a patient of Dr. Meldrum since she was a child.  She said she was uncertain when she heard about the new business relationship.
"I was nervous," Kowalyk said. "I really trust Dr. Meldrum. Then he merged with Dr. Maylath and he's great. I could be alright now if Dr. Meldrum chooses to retire. Both dentists are great at making sure nothing hurts you and treating you like you have a brain in your head They have great bedside manner and are very compassionate at what they do."
For many years, Dr. Meldrum worked out of an office on Elm in Birmingham. He bought that practice in 1978 from his then father-in-law, whose family had owned the practice since the 1930s. Now, the two dentists work out of offices at 50 W. Big Beaver Road.
They offer the full spectrum of dental care for the whole family including a fully digital experience using leading-edge technology, same-day crowns and even some orthodontics.
"I think the biggest difference in our two practices is how my practice was a very small, old-fashioned dental practice," said Dr. Meldrum. "We had one small computer, but most things were done on paper. I moved from the 1980s to the 21st century in one afternoon. Everything here is digital as much as possible. The instant modernization is the biggest change."
Having worked solo for many years, the new business partners are enjoying talking shop.
"We want to make it a fun, positive experience. When they're in the dental chair, we really engage them so they have a good time."
"There's certain dynamics of having other eyes looking at something," said Dr. Maylath. "It's nice to be able to have a different viewpoint or reaffirm a viewpoint."
Said Dr. Meldrum, "I've always worked by myself. It's fun to have a colleague to talk about dentistry in general. He and I can be candid when we're in the back room eating lunch."
While dentistry is the bread and butter of their business, they occasionally stumble into something much deeper. Dr. Maylath remembers patients who thought they were having teeth issues, but it turned out to be a brain aneurysm, multiple sclerosis and even a brain abscess.
While Dr. Meldrum has worked mostly by himself, Dr. Maylath went into the army after dental school and worked with other professionals on a daily basis.
"After dental school, I was in the army at different dental facilities. There were different dentists trained in different parts of the country, and that opened new options," said Dr. Maylath.
A Paw Paw, Michigan, native, he knew he wanted to be a dentist in eighth grade. After attending Kalamazoo College and then University of Detroit-Mercy for dental school, Dr. Maylath was posted on an army air base in Germany for six of his seven years in the service. He also served at an evacuation hospital during operations Desert Storm and Desert Shield.
"When I came back to Birmingham over 20 years ago, I decided that if I'm going to establish a practice, why don't I make everything digital. We've been doing it for more than 20 years. My whole goal is to stay on the leading edge with crowns in a day and laser dentistry," he said. "Whether it's new technology or something that's been done for many years, we still treat people how we want to be treated. That's key. And that aspect doesn't change whatever the technology is."
That philosophy mirrors Dr. Meldrum's.
 "It doesn't make a big difference in how I fix someone's tooth. But it helps with the business," said Dr. Meldrum. "It was tough for me to get used to, but now I'm used to it and it's more efficient."
Total Dental Fitness is also supported by Diana McQuirter, D.D.S., who sees patients a few days a week.
The practice is an experience. Patients can use video games, such as a snowboarding simulator, in the waiting room before or after their appointment. Parents appreciate the distraction for the whole family.
"We want to engage the patient," said Dr. Maylath. "We want to make it a fun, positive experience. When they're in the dental chair, we really engage them so they have a good time. When they see what happens, they tell their friends and they refer their friends."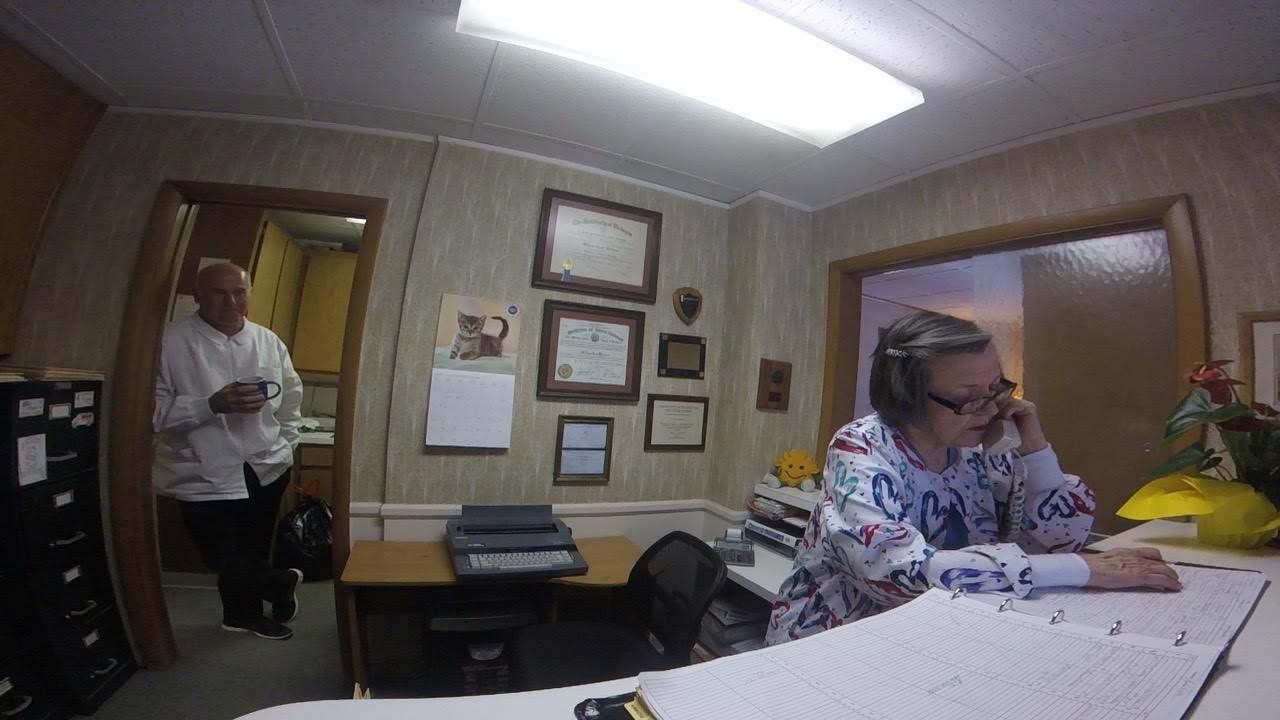 jfklsadjfklsjdklfjs
sdjfksdjfklsad
fasdjklfjsad
fj
asjdf
ksjdaf
kjsdk
fjsa
dkjf
sadjfjf
ksadj