Former Chamber Prez Opens Care By Design Health and Wellness Market
LBN Community Series
Farmington
The initials "CBD" are showing up in a lot of unlikely places. CBD oils and other products line the shelves of local video stores, liquor stores, gas stations and other shops. Online ads for CBD products − even for pets − are prominent. You might be wondering what, if anything, you're missing out on if you've not tried CBD, also known as cannabidiol, a compound found in the hemp plant.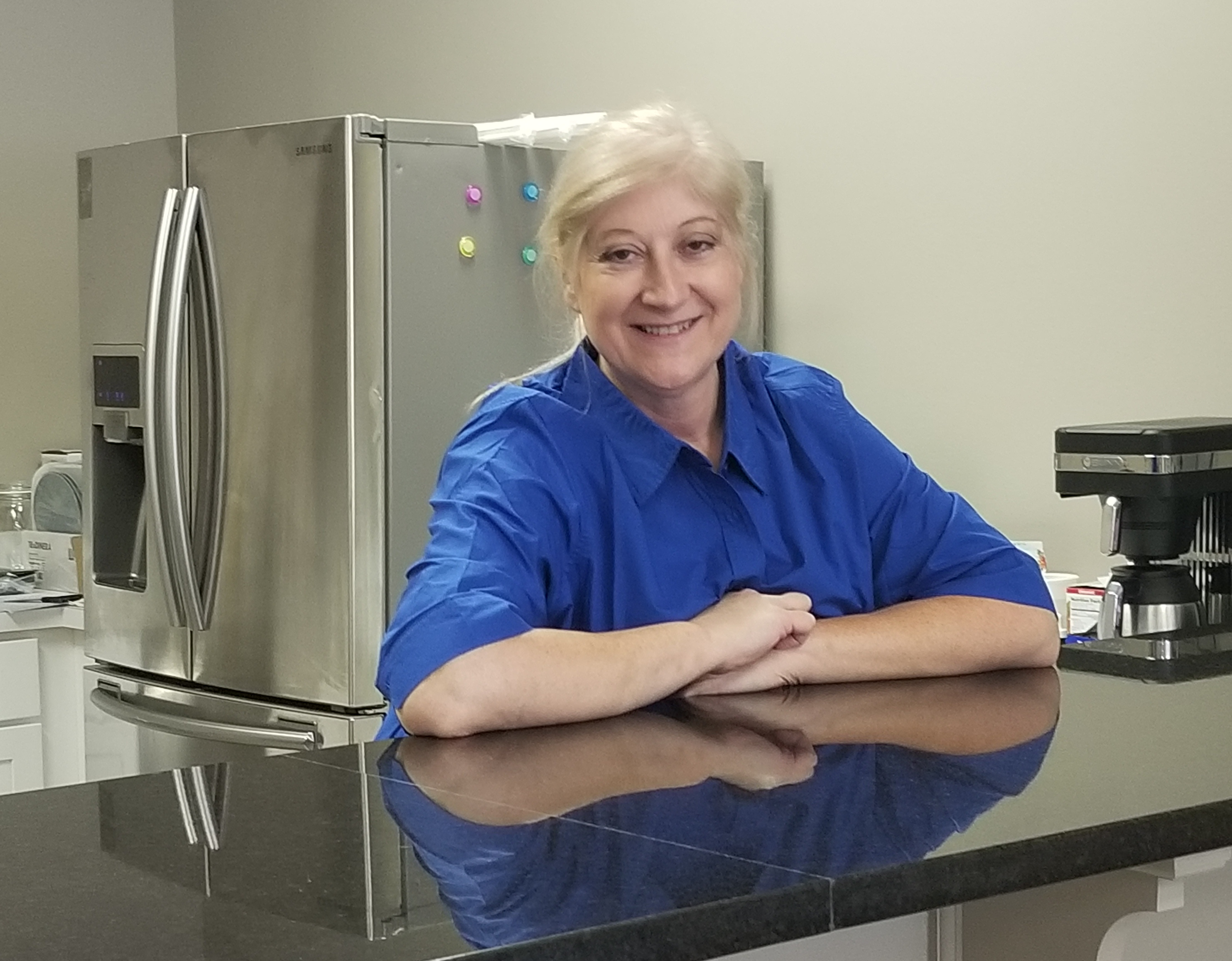 CATHLEEN FRANCOIS
WELLNESS DEVELOPMENT, CARE BY DESIGN
Enter Care By Design Health Market, the brainchild of Annette Compo, a local real estate broker and former president of the Greater Farmington Area Chamber of Commerce. Born of Compo's quest to find better ways to manage pain, the business, opened Aug. 1 in the Village Commons strip mall, offers CBD and hemp-based products, with a heavy emphasis on educating the public about how they may help manage chronic pain and improve health.
Compo explained that her business model in real estate has always been to educate the public. Case in point: her Real Estate 411 radio show, which provided information during the most recent housing crisis. When she sought information about CBD for chronic pain, she was disappointed, she said. "There was no place for me to go for education, so that's where the journey began."
About a year and a half ago, Compo hatched the idea for Care By Design, hand picking five colleagues to take the journey with her. Most of them can speak from experience about CBD and chronic pain, including Chris Rosema, who manages the business's retail fulfillment. CBD helped Rosema get back on track after shoulder surgery, he said. He hopes to lead others to the education they need.
"I like to say there's a lot of misinformation and disinformation out there," said Rosema, who added that Care By Design's unique mission is not only to sell CBD products, but to provide widespread education about them. "We're trying to start a whole new movement," he said.
First off, noted Gina Marr, the company's customer care consultant, "The products we have here are not psychoactive." You're not going to get "high" from them, as you would from marijuana, a close cousin of the hemp plant, because they're missing the high concentration of the psychoactive compound tetrahydrocannabinol, commonly known as THC, that's in other cannabinoids.
"A lot of people have chronic pain," said Marr. "People are looking for alternatives. People need to have open conversations about pain management and about cannabidiols."
Once CBD products are separated from marijuana, those conversations can start, she said.
The next important point, said Marr, is that not all CBD is created equal. Cannabidiols are plant-based products, but they're not all derived directly from the hemp plant. Some come from other types of plants that produce cannabidiols, and some have chemicals, bacteria or foreign elements like metals because of the way they've been extracted, she explained.
Check Out This Week's Farmington City News
As opposed to gas stations, tattoo shops and video stores that carry CBD products as a side business, Rosema said, Care By Design specializes in these products, so they're "good clean products. Everything we carry is our own branded label or (made by) a trusted company."
Care By Design has its products tested by a third party, said Marr. "We want to make sure there's no foreign bacteria, no foreign metals in our products."
"The quality of the product is our main focus," said Rosema, who described some of Care By Design's product offerings. They include CBD lotions, oils, scrubs,  roll-ons and pet products, as well as dietary supplements, hemp seeds, hemp hearts and nutritional bars.
Care By Design sports a clean, modern look, with products grouped by type and neatly displayed on tables, a comfortable sitting area in one corner, and several private rooms for classes and consultations. "It's a place where people can feel safe to come and get educated," Rosema said. "Anybody can come here."
What's more, said Rosema, Care By Design does not claim that CBD is the answer to every problem. "CBD is not right for everyone," he said.
In addition to CBD products, Care By Design offers tea and kombucha at the shop's food bar, a place where people can meet and stay a while, said Cathleen Francois, who heads up wellness development and offers expertise in essential oils.
"Kombucha is a nice alternative to soda." said Compo, who makes her own kombucha. The bubbly tea beverage is good for your gut, she said, which is also known as "our second brain."
Compo looks forward to hosting a kombucha-making class at Care By Design, she said, where participants will receive a birth certificate for the active bacteria and yeast culture they breed.
Other educational classes on CBD-related topics will run Wednesday evenings and some Saturdays, and will be open to the public, most of them free of charge.
Francois said the company also hopes to hire an esthetician and offer facials in the private rooms.
Care By Design is open Monday through Saturday from 9 a.m. to 5 p.m., and Sunday from noon to 5 p.m. Products are available for purchase on the company Web site as well as in-store.