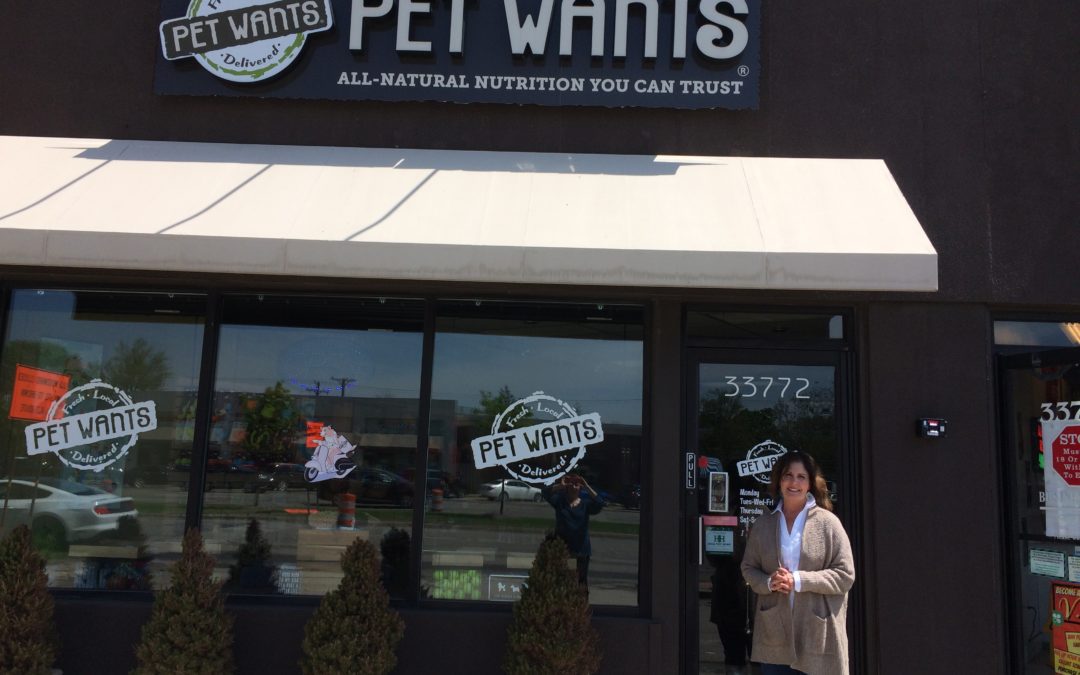 Cindy Morris had a devastating problem. She owned three rescue dogs, and all three had cancer. That seemed like more than a coincidence, and she wanted to find out why.
"I started doing research online, saw what was in our pet's food, what's in the supplements they might take — wondering if we are over-vaccinating our dogs," says Morris. What she found is that most of the packaged pet food on the shelves — even the premium stuff — is often up to 18 months old, thus depleted of the vitamins and minerals animals need to thrive.
After experimenting with a line of her own homeopathic supplements for dogs as well a few for cats, Morris developed a following at the local farmer's markets, and decided this was her next calling. She had spent more than 30 years managing J.L. Hudson and Macy's department stores, and after retiring early, she was looking for something that could combine her business acumen with her love of animals.
Morris opened Pet Wants in Birmingham in October 2016. "I saw that this could be something to bring to the community, somewhere they could buy fresh food. Our food is made fresh every month in Lisbon, Ohio, by a 30-year family company that's never had a recall, so when I place an order, that's when they start to make it for me."
Pet Wants' kibble is slow-cooked in small batches, which retains the nutrients. "We only source the best protein, like lamb and wild-caught salmon from Nova Scotia, and our food does not have any fillers. Dogs and cats should not have any corn, wheat or soy, no animal byproducts, nothing unspecified and no added sugars or dyes. And it's all made in USA, which is what my clients like."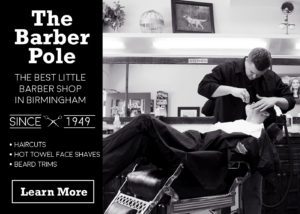 On top of that, Pet Wants delivers for free.
"My passion is trying to make a difference in the animal companions of my clients. They should be living a lot longer than they are," says Morris. Sadly, two of her rescue dogs died. But Bailey, a mix of Curly Coated Retriever, Bernese Mountain Dog, Shepherd and Collie, has been in remission for seven years and is almost 15. Bailey likes to greet customers at the front door, as does diminutive Beau, another rescue dog, who is a mix of Border Terrier, Parsons Russell Terrier, Shitzu and Pug.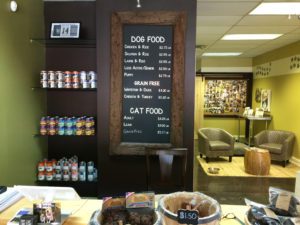 Melissa Shepherd of West Bloomfield is a fan of Pet Wants. She has been shopping here for her 18-month-old mini golden-doodle, Emmett, since it opened. She lost her last dog way too young — only 8 years old — and thinks the food at Pet Wants has made a huge difference in her new pup's pep and appearance.
"His hair is so soft and he has such great, shiny teeth," Shepherd says. The food is mainly based on brown rice (some is grain-free) and offers several varieties of protein, which keeps dogs from getting bored. "Emmett loves it."
There's also a well-curated selection of cat food, wet and dry, along with cans of wet dog food and even some locally made, fresh-frozen meatballs to sprinkle over dog kibble.
Birmingham dog trainer Ray Kerimian, who met Morris at her farmer's market booths, also swears by the quality and variety of Pet Wants' products. "I'm pleasantly surprised. My dogs now have shiny coats and a lot less stool — a lot of dog food has lots of fillers, which go right through their systems."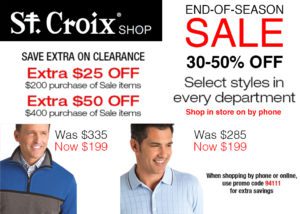 Morris never sells her food beyond 90 days, because it begins to lose its nutritional value after that. "We donate it to shelters and rescues: Detroit Dog Rescue, Michigan Animal Rescue League, and Good Karma Puppy Rescue."
Hanging from one of the walls in Pet Wants are trainer Kerimian's line of waterproof leashes, along with other colorful pet products made by local businesses, all beautifully displayed. Who knew that pet supplies could look so chic?
In fact, the nearly 2,000-square-foot space, a former art gallery, is immaculate. The floors are polished cement, track lighting makes everything pop, and her custom-made bins and displays are sleek. A sitting area to the rear features comfy chairs and room for events.
"The whole concept is kind of like an urban store, a boutique specialty store," says Morris. "Clients can go online and order their food and anything else that's carried in the store. We pack it up and deliver it."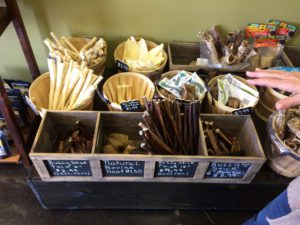 Here you can find handmade dishwasher-safe, BPA-free, recyclable toys; treats; litter; poopy pickups, and pee pads in brightly wrapped packages. Nothing feels Big Box, and nothing comes from China.
In the homeopathic section, tinctures and other remedies in attractively labeled brown glass are for ailments like sensitive stomachs, mobility challenges and anxiety, all made from essential organic oils. Find paw wax and healing salve for dogs' elbows and post-surgical stitch removal, calming balm with lavender and peppermint (not for cats but also good for humans), and a new batch of nontoxic mosquito, flea and tick spray.
Morris also carries probiotics, which enhances the immune system and puts good bacteria back in pets' guts. She has seen great results with her dog Bailey, whose immune system was already compromised from cancer.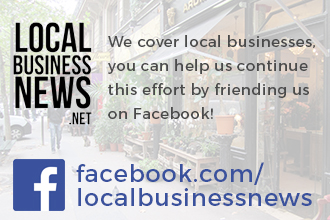 Another popular item at Pet Wants is Canna Drops, phytocannabinoids from the hemp plant known as CBD oil, for cats and dogs. It's legal in all 50 states and is used for anxiety, pain, inflammation, mobility issues and seizures.
"I've gotten nothing but good feedback from customers," says Morris. "Bailey has been on it since last fall. She walks three miles a day with me and she's still energetic and wants to play."
Watch for monthly events, visits with vet/chiropractor Dr. Grant Tully, and puppy training throughout the year.
Pet Wants
33772 Woodward Ave.
Birmingham, MI 48009
248-733-5745
petwantsbirmingham.com