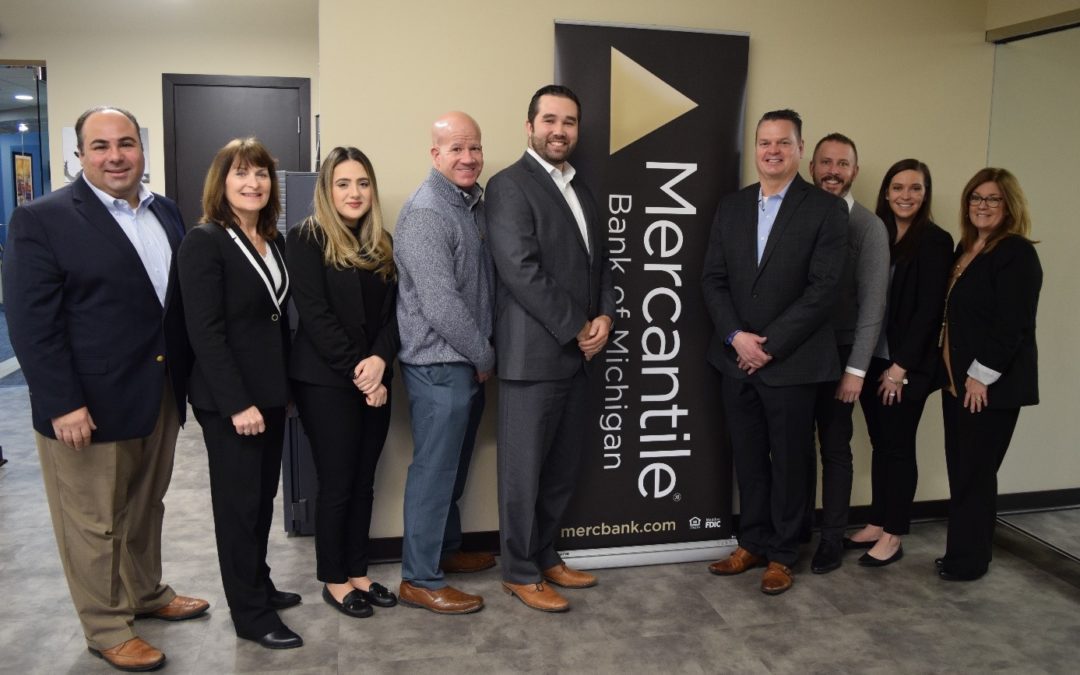 Troy Chamber Celebrates 60th Anniversary
The kanun is a many-stringed Middle Eastern lap harp. Ara Topouzian is a master of the kanun and a popular Armenian folk music performer. He is also the mastermind behind the Troy Chamber of Commerce and many of its contributions to the success of Troy businesses.
Although music and commerce may seem opposites or, at least, unrelated, it was a more or less straight line from the kanun's strings to the Chamber for Topouzian.
As a musician, Topouzian realized that he needed recordings of his music to get gigs, so he created a record label for himself. He landed a distributor who got his recordings into all the big record stores and then onto iTunes. He became a
nationally known artist
, playing concerts and festivals around the country. Back home, he was awarded a prestigious
Kresge Artist Fellowship
. And he created
"The Guardians of Music,"
a documentary about the history of Armenian music in Detroit which aired on PBS.
In the meantime, he was still running a recording studio with an office in Farmington Hills.
As the owner of a small business, says Topouzian, "I thought I should join the chamber of commerce and see what that's all about."
Membership led to a seat on the board and then a paid position planning events for the Farmington Hills Chamber, vice presidency and then presidency. After ten years, Topouzian was ready for a new challenge and moved on to Novi as its Economic Development Director.
In 2013, Topouzian brought his unique blend of creativity and economic development acumen to a new role as the Troy Chamber of Commerce President and CEO.
This year the Troy Chamber of Commerce is celebrating its 60th anniversary and Topouzian took the opportunity to share the secret sauce that makes the Troy Chamber a successful resource for its members.
When Topouzian first took the reins of the Troy Chamber, he visited businesses asking what they wanted to get out of chamber membership. He visited non-members to find out what would make them want to join.
"It's not my chamber. That's my mantra. It's the members'," says Topouzian.
"We try to be all things to all people," he says. "One of the things that's changed in 60 years is not doing one-size-fits-all events. Presidents of major corporations are not coming to events where a guy is selling a widget. So, what you have to do is you have to create events that will bring different folks together in different realms."
The Troy Chamber has a tiered membership structure which offers different levels of benefits. The president of a large corporation, for example, may pay more dues but have the opportunity to attend a presidents' breakfast at no cost.
"It's going to be a year-long birthday party for us. It's exciting for us because we can tweak a little bit of what we're doing throughout the year. We're going to be taking some of our signature events and theming them toward the 60th."
"At that level," says Topouzian. "They're building relationships. They're not doing lead generation."
Since the Chamber first opened its doors sixty years ago, people no longer join their local chambers of commerce just because 'it's the right thing to do.' They expect to get something specifically worthwhile to their business when they pay dues and take time to attend an event.
"Ten to fifteen years ago, chambers could be more social, and they did their networking around social type events, like a festival or a raffle or a parade. We don't do a lot of that anymore," says Topouzian. "That doesn't fulfill our mission and what our members want."
"We know the types of benefits and programming that will help their business, whether it's helping them save money or market or putting them in touch with the right people so they can build relationships."
The creativity that makes Topouzian a successful artist, small business owner and chamber professional is what helps him keep the Troy Chamber's offerings fresh and relevant. His members, he says want quality programming and they need a reason to keep coming.
"Most of our events are unique," he says. "We try to avoid 'been there, heard that.' We do a CEO series. We bring in CEOs from the area, people our members haven't seen. Food lab – They're doing work of a different scale. We've had Amtrak come out, DTE. Last year, we did an event on the autonomous vehicle. We try to stay on top of current events and parlay them into events. "
At their holiday event, they hosted a panel of Michigan entrepreneurs discussing how they built their businesses. At their annual meeting, the economic forecast was done, not by an economist, but by the president of Michigan Municipal League, the president of the Detroit Regional Chamber and Oakland County's workforce development staff.
"They're not throwing numbers on a screen. They're going to focus on certain issues that pertain to the economy that they see from their vantage points. That's different and attractive to people who want to know about that," says Topouzian. "It's those kinds of unique events that really set us apart. We're always trying to one up ourselves in what we do."
And they always solicit feedback from their members so they can continue to fine tune their offerings to their audience.
Their 60th Anniversary presents a great opportunity to dazzle with a full year of events, workshops and promotions focused on growth and opportunities in the Troy business community.
"It's going to be a year-long birthday party for us," says Topouzian. "It's exciting for us because we can tweak a little bit of what we're doing throughout the year. We're going to be taking some of our signature events and theming them toward the 60th."
They recently announced that the Mercantile Bank of Michigan will be partnering with the Chamber as the 60th anniversary sponsor.
Mercantile Bank of Michigan was founded in 1997 by directors and bankers who firmly believed that the customers, employees, and the communities they live in are best served by financial institutions with local ties. They expanded into Troy in 2017.
"We understand the importance of building strong community partnerships and couldn't be happier to help support the Chamber in their efforts," said Todd Witmer, Mercantile Bank's Metro-Market President, SVP.  "It was a perfect fit for us, and we are looking forward to working closely with the Chamber throughout 2019."
When Edward Rusin first founded the Chamber in 1959 there were fewer than 100 businesses in Troy and today the area boasts 6,146. In 60 years, the names and faces of the Chamber may have changed, but it's focus hasn't.
"Troy Chamber is as relevant to the business community today as it was in 1959," says Topouzian. "Serving our members to help them grow their business has been our main directive for the past 60 years. I look forward to celebrating our year-long birthday with our members!"
For more information call 248.641.8151 or e-mail: theteam@troychamber.com.