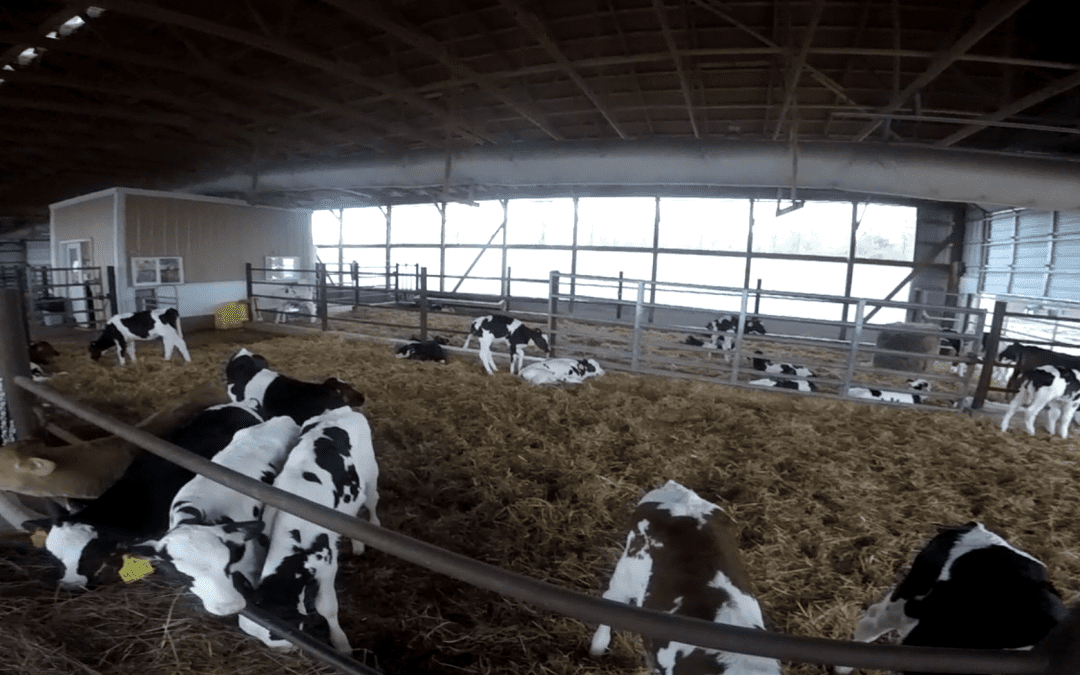 By Honey Murray
Nicola ("Nicky") Noble loves to talk about her girls: all 153 of them.
As the general manager of Calder Dairy Farm in Carleton, Michigan, one of Nicky's many jobs is to make sure that those girls — the Brown Swiss and Holstein cows that produce Calder's milk daily — are happy, healthy and comfortable, enabling the dairy, after 70 years, to continue to produce, sell and deliver their fresh milk that is free of added hormones and still sold in glass bottles.
"Their barn is a free-stall one," says Nicky, "and the girls are able to eat, drink and socialize as they wish."  She adds, "Each girl has a mattress, topped with straw, and the floor has rubber matting for their comfort. Their forage-and-grain food is grown right here on the farm and, during grass season, they are free to graze the pastures."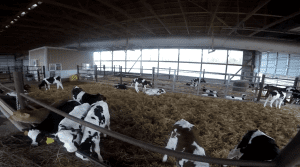 Thermostatically controlled fans and side curtains maintain perfect barn temperatures, and their milking area is heated. The cows receive lots of human interaction, including pedicures and care from cheerful veterinarians, and they can groom themselves with automatic brushes.
"Not a bad life!" chuckles Nicky.
Each happily pampered cow produces about seven-and-a-half gallons of milk from two five-minute milkings each day. The milk is delivered from the farm to Calder Dairy in Lincoln Park, Michigan, where it is processed and bottled.
The Lincoln Park location was established by William Calder in 1946 when he purchased the dairy's first delivery truck (a used, twelve-year-old laundry truck) with the bonus check he received from the Air Force. The location is also home to an ice cream parlor and a retail dairy store. From there, Calder Dairy supplies many wholesale outlets and 2,000 home delivery customers in Macomb, Wayne, Washtenaw and southern Oakland counties.
"People love our service and the taste of the milk," Nicky says. "We pasteurize it the old-fashioned way: at 155 degrees for 30 minutes, which purifies it but preserves the beneficial enzymes — and the rich, natural taste. And, with the product coming right from our farm, everything is fresh. We were 'local' before 'local' was fashionable!"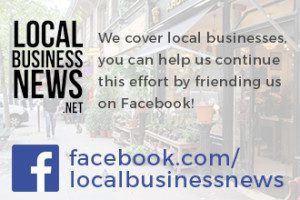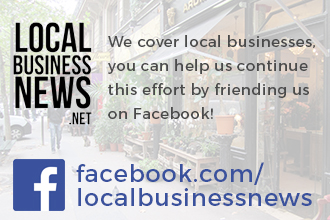 The 500-acre farm was originally purchased as a weekend family retreat and eventual retirement spot. When a neighbor suggested a cow as a means to help manage the grass growth, the Brown Swiss they purchased had a baby — and the dairy farm began.
Today, in addition to the cows, the farm has a store and an ice cream parlor with a large, attached country-kitchen style dining area that can be rented for birthday parties and other events, and there is also a covered pavilion area beside a waterfall and pond.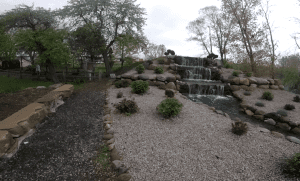 There are ducks, geese and goats that visitors (welcome daily from 10 a.m.- 8 p.m.) can feed, and milking can be observed at 4 p.m. For groups of fifteen or more, private tours can be pre-arranged.
"William Calder's son, John, lives here and runs the business, working daily at the dairy, also," states Nicki. "John is dedicated: to the environment; to bridging the gap between farmers and our city neighbors by educating people about agriculture and providing the opportunity to be on a real, working farm; and to maintaining the values — and quality production and delivery services — established by his father in 1946."
And the girls couldn't be happier.
Info: calderdairy.com
Calder Farm   734-654-2622   9334 Finzel Rd.; Carleton, MI  48117                 10 a.m. – 8 p.m. daily
Calder Dairy   313-381-8858   1020 Southfield Rd.; Lincoln Park, MI  48146   7:30 a.m. – 9 p.m. daily