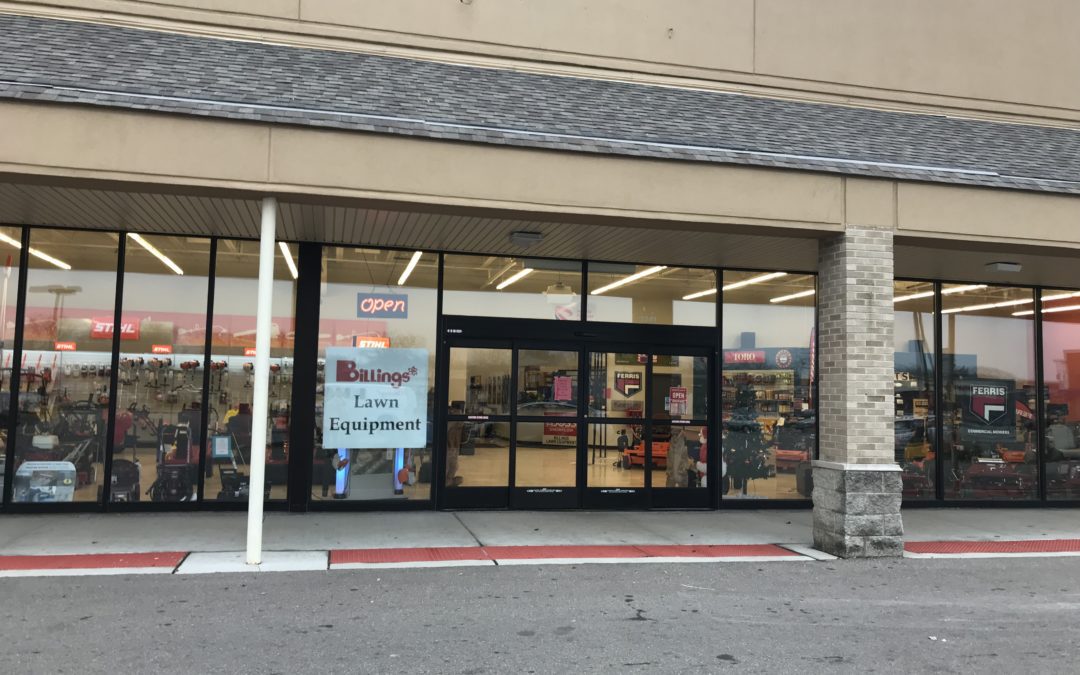 Billings Lawn Equipment Celebrates 60 Years with Move to Clawson
LBN Community Series
Clawson
It used to be that if you were looking for monkey chow and elephant food, Billings Feed Store was the place to go.
"My grandfather bought the business in 1959 when it was Billings Feed Store," said current owner Scott Johnson. "We used to supply the zoo with all their feed years ago."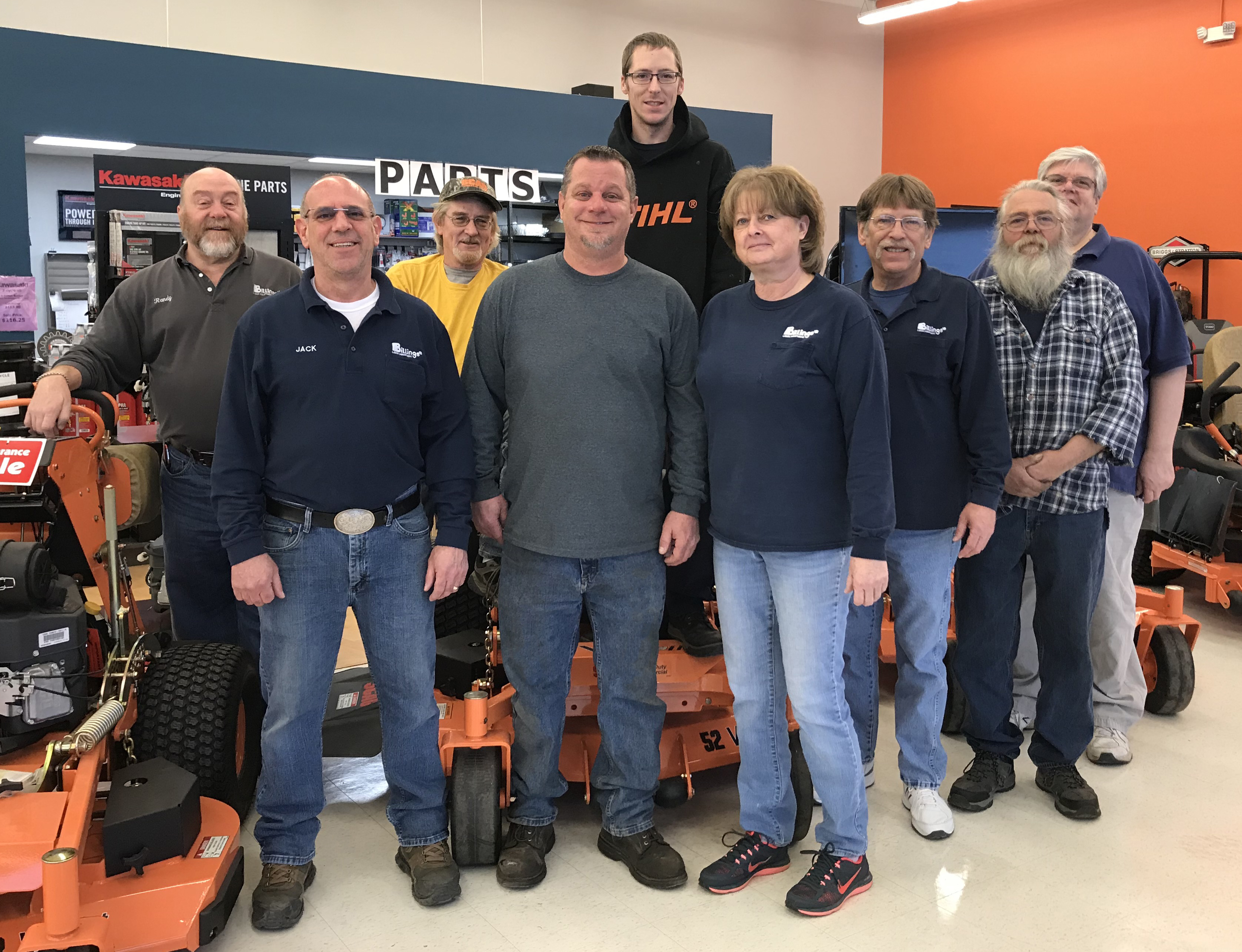 SCOTT JOHNSON (center, in gray)
OWNER, BILLINGS LAWN EQUIPMENT
Billings Feed Store has been around since the 1930s. Johnson's grandfather, Henry, worked for Les Billings, the owner.
"My grandfather worked for him [Les Billings] as a young guy. He was a truck driver," said Johnson. "He ended up buying it from Les Billings and he ended up keeping the family name."
Johnson recalls being in the store as a kid, making tunnels in the feedbags, ripping open feed bags and playing with the cats in the store.
"We had mynah birds and we sold parakeets when my grandfather owned it. We still have people who come in who remember the cats and the birds," said Johnson. "We had to get rid of the mynah birds because the customers taught them bad words."
The Billings store has a long history in Royal Oak at Main and Lincoln, and Johnson plans to continue in the new location on 14 Mile Road in Clawson, which opened in November.
Initially, Billings had two stores near each other: one was lawn equipment the other was a feed store. The feed store was sold, leaving the lawn store for Johnson to run.
"My dad, Rick, got cancer in 2015, and we knew the real estate we had was worth some money, so we were going to sell it and let him retire. Unfortunately, he passed away in May 2018," said Johnson.
Today, the newly re-opened Billings Lawn Equipment has all the trimmers, mowers, snow blowers and weed whippers homeowners and business owners need to keep yards looking their best.
"We sell everything the big box stores do, but we sell it for the same price. We have free delivery and we service them and have a full line of parts. If you're looking for gear, they've got it from A to Z here."
"We sell everything you need for residential landscaping and working. We carry pretty much the same stuff we've always carried over the years— Stihl, Redmax, Echo, Shindaiwa and we still carry all the residential stuff like Toro, everything from line trimmers to lawn mowers," said Johnson. "We sell everything the big box stores do, but we sell it for the same price. We have free delivery and we service them and have a full line of parts."
Travis Beard, co-owner of Worry Free Outdoor Services, has been a loyal Billings customer since opening his business in 1998.
"We went into their open house they have every year, we met Scott and Rick and they walked us through the process. We've been loyal to them ever since," said Beard. "That's who I call when I need something. We call them for service to our mowers, parts, new mowers, my partner just goes up there to hang out. It's a destination place. People come from all over. Once you go in there once, you keep coming back."
With 11 employees, Billings Lawn Equipment has the experience and knowledge customers want when looking to make an investment in machinery. At one time, almost everyone working at Billings was family.
"We have a lot of long-term employees. People leave, but they always come back. Everyone's been here on average 15 to 20 years," said Johnson. "That is one advantage of coming to a place like this is the knowledge. You don't get that when you go to Home Depot. We try to get things done efficiently and cost effective as possible."
Johnson explained that while the Billings team can sell lawnmowers and snow blowers, they also have a full parts department with roughly $500,000 in inventory and service area. In fact, Johnson is one of the mechanics.
They fit snowplows to trucks, tune up a motor and find the right belt for the equipment. The staff in the showroom are knowledgeable and friendly, making it a comfortable experience for all.
"The coolest thing is it's a third generation, family-owned business," said Johnson. "That doesn't happen very often."