Energy is flowing at the chiropractic office of Drs. Ruvayn and Sara Rubinstein on Crooks Rd., south of Big Beaver, in Troy.
Lively music plays as patients greet one another in the open treatment area accented with orange décor, sleek chiropractic tables and a bright-orange wall of framed photos of happy patients, including children who've been successfully treated for ailments ranging from asthma, allergies, ear infections and headaches to immune system – and even ADD — difficulties.
"I don't like the atmosphere of being in a doctor's office," Ruvayn, as he likes his patients to call him, says. "Though we do have private treatment rooms, our open room here is so efficient."
He adds, "People who may have been nervous can see other patients limp onto the table and then happily get off of it."
They also see Ruvayn perform a technique or adjustment and then proclaim, "Power's on!" as he gives the treated patient a pat on the leg (a final check restoring balance) and moves on to the next client.
"And," adds business partner and wife, Dr. Sara Rubinstein, "patients who see each other here regularly enjoy the social aspect and often become friends."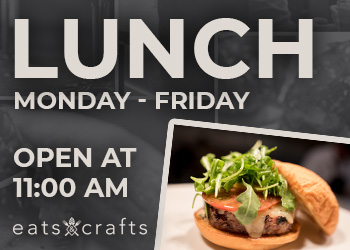 Ruvayn and Sara, the practice's general manager, have known each other their whole lives.
"I was friends with Sara's brothers," says Ruvayn. "Her father was a chiropractor and so was mine."
"Sara and I are a good team," Ruvayn states.
"The best part," says Sara, "is getting to watch miracles together."
"There are actually eleven chiropractors in our immediate families!" Ruvayn exclaims. "There was never anything else I wanted to be…except maybe, like a lot of kids, a baseball player."
Ruvayn was home-schooled and worked every Friday as a secretary at his father's office.
"I saw the way patients respond to a drug-free lifestyle. And when I was thirteen, my father taught me how to adjust him, to use his own effective technique."
"I moved to Israel to school and started adjusting the kids there," he says, "including preventing a fellow student from needing back surgery."
The Rubinsteins decided to put their education, philosophy, skills and experience into their own practice as soon as they could.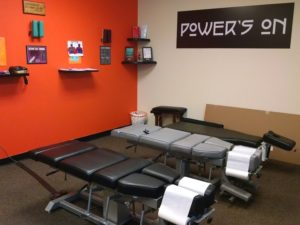 "We graduated in June of 2014," says Ruvayn, "and signed the lease here in July."
Ruvayn did his own marketing and brand development.
"I picked the best brains for my logo, which includes a rendering of an aligned spine, and really got myself out into the community."
"Ruvayn is an exemplary member of the Troy Chamber," said Jessica Minnick, director of communications for the Troy Chamber of Commerce. "Not only does he champion new business as a leader for one of our business development groups, but also he educates the surrounding community about health and wellness at the workplace."
Ruvayn said it was a six-month process to come up with the word "thrive."
" 'Thrive' is a good word! We have a mission to make sure all men, women and children have the ability to thrive through life – and not just survive," Ruvayn said.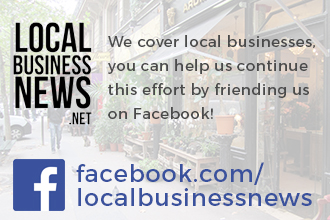 Sterling Heights resident Garret Urbaniak, a wedding disc jockey for over 23 years, could barely get out of the car and walk to his house due to extreme pain and stiffness present in his lower back after a long night of working at a wedding.
"I had to use a cane to make it," he says. "A chiropractor I'd been working with gave me adjustments before and after gigs and told me I had arthritis that would never go away, and that I had to live with it."
"Luckily, I found Ruvayn. After two treatments, everything was great, and I have no trouble doing gigs. I can work 4, 5, 6 weddings with no pain at all!"
"Ruvayn is an amazing, friendly guy – the kind of guy you want to be around," says Urbaniak. "I've referred many friends, and they all are extremely happy with the entire 'Thrive' experience."
The Rubinsteins offer chiropractic care for patients of all ages, including pregnant women and babies.
"Birth can be very traumatic for some infants," Ruvayn explains, "with forceps, vacuum extraction, rushing the process…and sometimes a doctor, during a C-section, might even pick up a baby by its head, causing subluxations, misalignment."
"Chiropractic allows the body to function as it was designed to function, from birth. People are going to hurt themselves, but they recover quickly with chiropractic care."
The Rubinsteins are certified doctors of Worksafe, a free back safety and ergonomic program that reduces workplace injuries.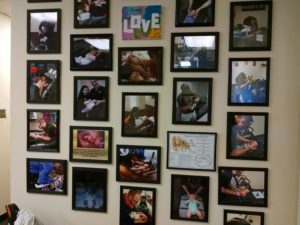 "I love going out into schools and workplaces to educate about chiropractic," says Ruvayn. "We have a one-hour program that employees and employers – including General Motors, Weyerhauser, Medilodge and other companies – have really enjoyed."
The doctors also enjoy educating people through information on their website and YouTube videos.
"True chiropractic is all about prevention," Ruvayn says. "We are getting many referrals of people who not only want to heal, but who want prevention of pain and injury and maintenance of wellbeing, who always want their 'power on!'"
Thrive Chiropractic
2133 Crooks Road
Troy, MI 48084
248-574-9355