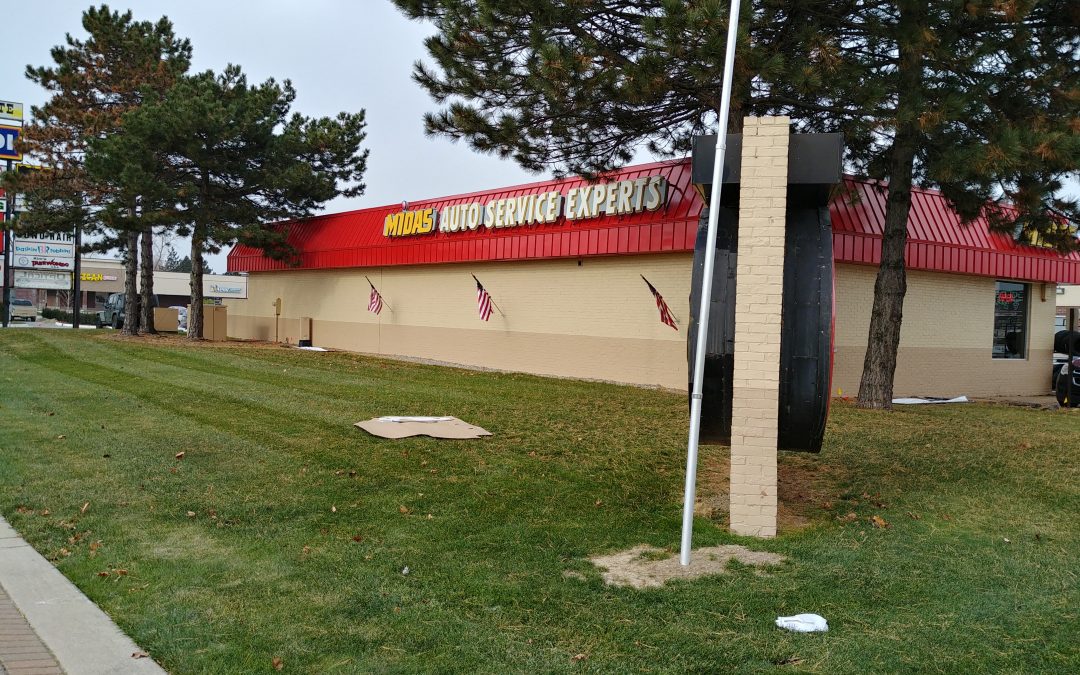 Building Trust Helps Keep Repair Shop Going Strong at 30
LBN Community Series
Troy
As his business hits the 30-year mark, Troy Midas Automotive Service Center owner Gil Harris has developed a pretty straightforward philosophy.
"This is my life. It's my family's life. One thing we absolutely demand is integrity," said Harris. "If I would find an employee screwed someone (regarding service), they're gone. That's how I built the business."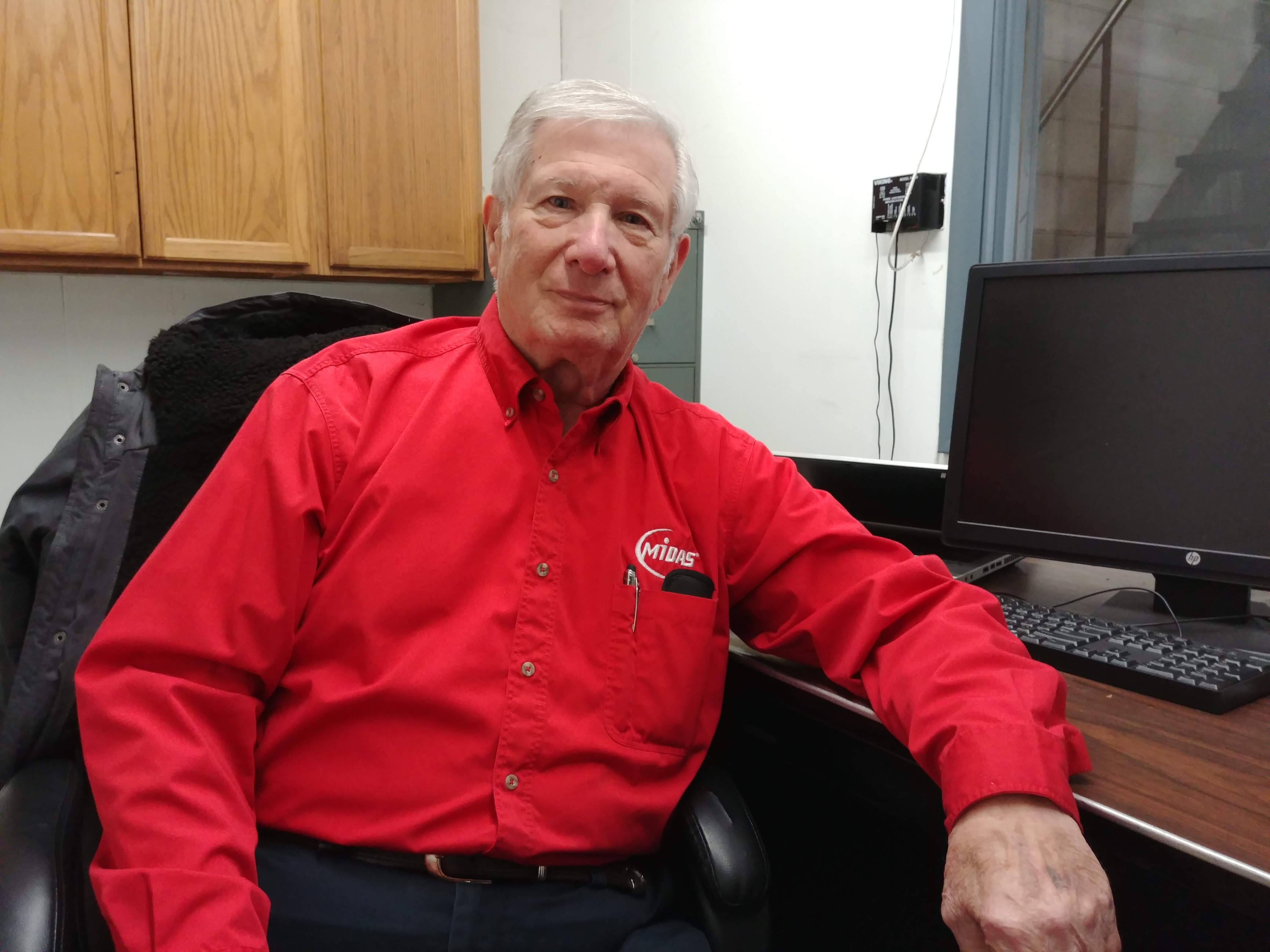 GIL HARRIS
OWNER, MIDAS AUTOMOTIVE SERVICE CENTER – TROY
With his wife of 54 years, Patricia, and son Chris, Harris owns and operates the Midas store on East Big Beaver at Dequindre in Troy, along with a second location in Clinton Township. His first Midas franchise was in Detroit on Van Dyke just south of Eight Mile.
"I put everything in the world on the line to buy that store — my house, my life insurance. If it didn't succeed, I'd go bankrupt," said Harris.
But Harris did succeed and at one time owned four Midas stores — the Detroit location, the two current locations and an additional store in Waterford. The Detroit and Waterford locations were subsequently sold.
"Our philosophy is that we want to be as honest as humanly possible and give the customers options," he said. "We don't shove anything down anyone's throat. If something needs to be done, we will tell them why and show them what needs to be done. They get the estimate upfront. Even if it was a verbal estimate, they won't find it is $300 higher when they come in."
Folks of a certain age will remember when the automotive repair chain was known as Midas Muffler. The days of vehicles that need to have mufflers replaced is largely gone.
"Exhaust systems are steel now. It's not stainless steel but it's more like stainless steel," said Harris. "Today, cars can go to the graveyard with the original muffler. If I had to live off exhaust system business, I'd be dead."
Today, Midas offers the kind of full automotive service offered at dealerships as well as tires. In most cases, Harris said, the repairs are finished the same day unless he's waiting on a part.
Today, Midas offers the kind of full automotive service offered at dealerships as well as tires. In most cases, Harris said, the repairs are finished the same day unless he's waiting on a part.
"We are in a position as a dealership alternative. I'm not the lowest-priced guy in town and I'm not the highest-priced guy in town," said Harris, who dislikes offering low-cost oil changes but admits those will get people in the door.
Check Out This Week's Troy City News
Many of Harris' employees have been with his business for many years, and keeping those workers is part of a successful operation.
"Have you tried to hire an auto mechanic? It's virtually impossible after … Washington (D.C.) killed all the technical schools and told everyone they needed to go to college," said Harris. "A quality mechanic is an asset beyond words."
One of those assets is Jason Morgan, the manager at the Troy location. "Jason is the finest diagnostician I have ever known. If no one else can find the problem, which is rare, Jason can find it," said Harris.
Morgan was a mechanic at Midas when he was seriously injured when his vehicle was hit head-on in December 2017.
"I have three artificial discs in my neck and they had to redo my left shoulder. It was a mess," said Morgan, who has worked at the Troy Midas for three and a half years.
After Morgan recuperated, he tried to come back to his old job but he wasn't physically able to work as a mechanic. Morgan said he and Harris had always worked well together, including when Morgan took calls seeking advice while he was on medical leave.
"Jason has certain physical limitations now. We really try to benefit from using his brain, not brawn," said Harris. "Jason is also highly personable. He is able to give customers an explanation of a problem. He has the patience to educate them. A lot of mechanics understand the dollars and cents but not how to build customer loyalty."
While he misses working on vehicles himself, Morgan has settled into his new role well.
"Auto repair has been my passion but I know that I'm stuck at the counter," said Morgan, originally from Cass City. "God does things for a reason. I'm thankful that I am still able to be in this business."
Recently, customer Jason Bradford was in the store having his vehicle repaired. He came all the way from Redford Township to Troy to have his truck serviced.
"It's because of this guy right here," Bradford said, pointing at Morgan. "He's why I came so far. He has kept my truck running in peak condition."
At 78, Harris said he doesn't have any plans to retire — life is already good.
"I have a phenomenal life. I can come and go as I like. I have complete confidence in the staff. My son handles the finances for the business," he said. "I just came back from Tennessee last week."
His wife alternately asks him either why he hasn't retired or why he doesn't go do something at the shop, Harris said.
"I tell her to make up her mind. We have a great life, we are absolutely blessed,'" he added.
The Midas Automotive Service Center on East Big Beaver in Troy is open 8 a.m. to 6 p.m. Monday through Friday and 8 a.m. to 3 p.m. on Saturday. Closed Sunday.