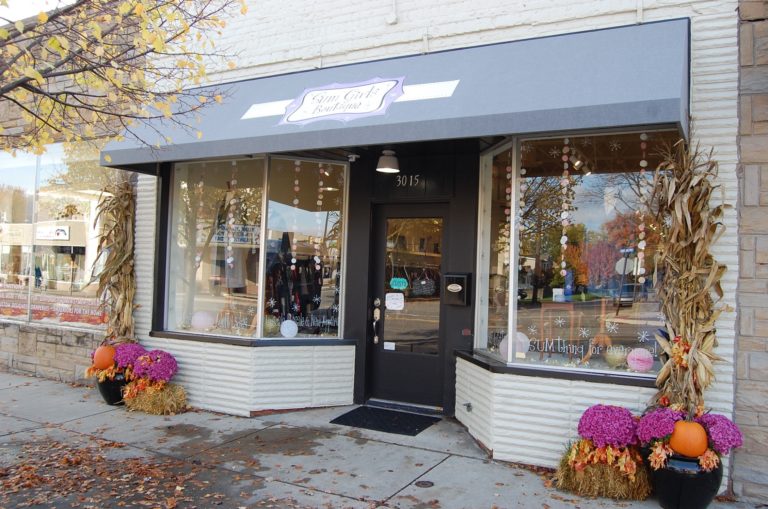 Sum Girls Boutique in Berkley: a Place for Shopping, Learning – and Having Fun
LBN Community Series
Berkley
In recent years, Batman, Wonder Woman, Iron Man, the Hulk and loads of other beloved characters have been embraced by fans as they've jumped off the pages of comic books and landed, with full, magnificent force, onto three-dimensional movie screens and into jam-packed, comic-book character conventions.
In Berkley, popular retailer and blogger, Robyn Coden, has created the same type of phenomenon with Sum Girls Boutique, an upscale-resale (sustainable-fashion) and new apparel-and-accessories shop — and transformative meeting place — for "Tweens, Teens and Ladies of all Ages."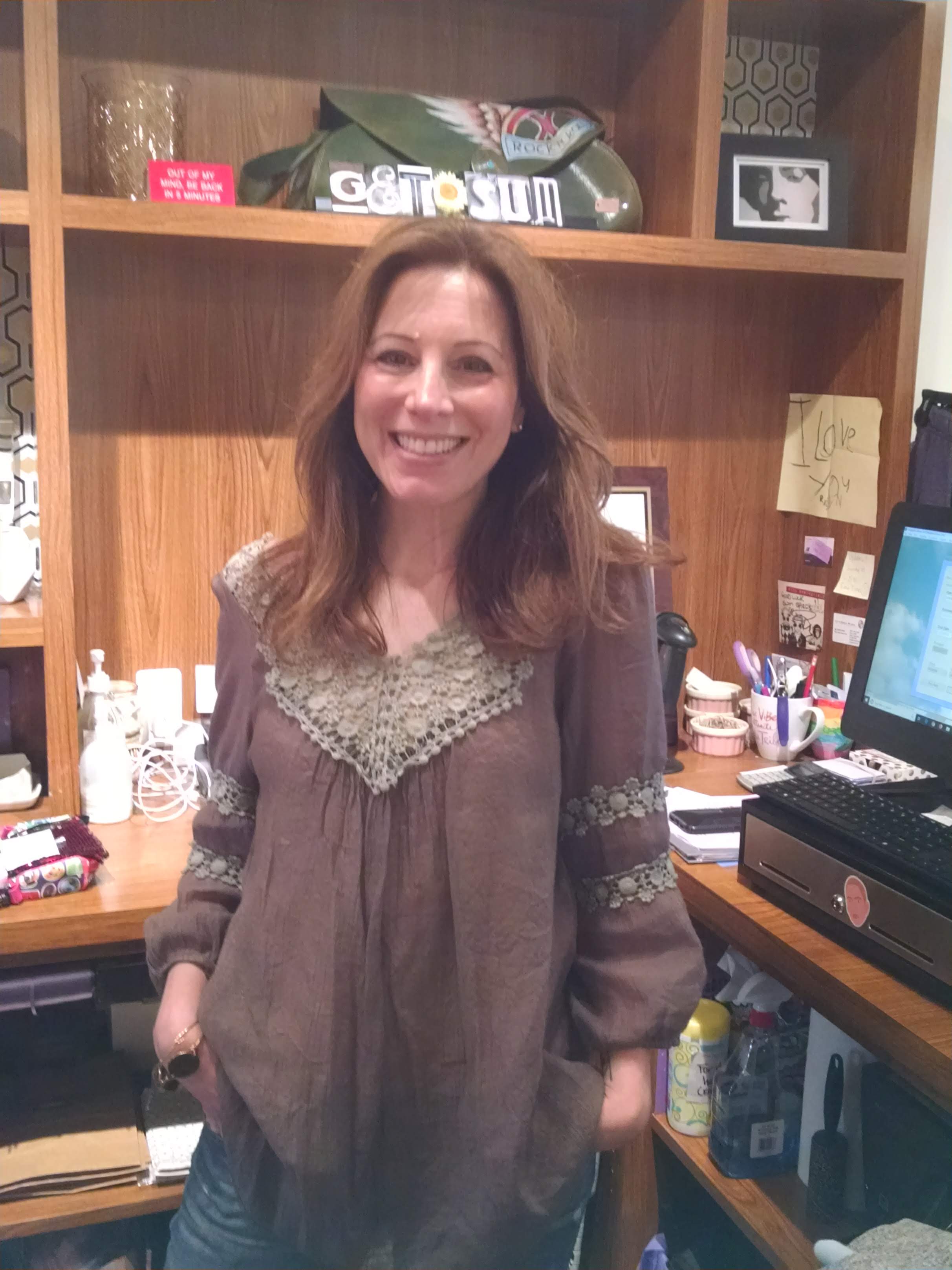 ROBYN CODEN
OWNER, SUM GIRLS BOUTIQUE
"Our shop is actually our blog, 'Dim Sum and Doughnuts,' come to life," Robyn says.
When Robyn adopted her daughter, Frankie, from China, she started a blog called "Fu-Lan Mania: A Blog of Chinese Adoption and Clueless Parents" to keep in touch with family and friends during the adoption process. And when Robyn gave birth to daughter, Jaye, she started writing 'Dim Sum and Doughnuts' with her two daughters in mind, sharing her knowledge, experiences, ideas and love for them to read when they grow up.
"Growing up, making mistakes, having fun … Through Sum Girls Boutique, we are living our 'Dim Sum and Doughnuts' mantra, but we're also building sum confidence, doing sum recycling and donating, and offering sum style at reasonable prices," Robyn laughs.
Southfield resident, Tammy Cedo, loves shopping at Sum Girls Boutique, often with her three teenage daughters, Lydia, Lily and Joanna.
"I was running errands here in Berkley," she says, "and I needed a special dress to wear to a gala. Someone suggested I try Sum Girls Boutique."
"When I stopped in," Tammy continues, "Robyn said, 'I'll pick out a couple of dresses while you finish your errands.'"
"When I got back, tried on one of the dresses – sheer, black lace with a beige under-slip — and walked out of the fitting room, I thought we were going to fall on the floor: it looked fantastic – and was exactly what I'd been looking for!"
"Plus," she chuckles, "I've been able to wear the slip with other dresses! Now, when I need something, I come here first. And nine times out of ten, I find the perfect thing."
Business neighbor Kathleen Abrahamian, who, with her husband, owns Alice's Perfect Fit Alterations, is a frequent shopper at Sum Girls Boutique.
"This is a Harvey's bag, made from seatbelts," she says, holding up her purse. "It's my favorite! And I also got this Eileen Fisher sweater I'm wearing from Sum Girls."
Though the boutique does offer new clothing items and accessories, part of the shopping allure is the experience of finding high-end, gently worn treasures – at a fraction of their original price.
Check Out This Week's Berkley City News
"Robyn beautifully controls the inventory that comes in," Kathleen says. "Everything has a modern vibe and is in perfect condition."
On her website, Robyn shares information about the consignment process for the clothes, shoes, bags and accessories she chooses to carry.
Some of the higher-end brands the store sells include: Vintage Havana, Lululemon, Free People, H & M, ROOTS, Urban Outfitters, North Face, Banana Republic, Chico's, Dooney & Bourke, Coach, Michael Kors.
"We also love unique, on-trend or timeless apparel, bags and accessories from upscale, higher-end stores or boutiques," Robyn explains. "We do not accept brands of any major chain discount stores like Walmart, Old Navy or Target."
Though some consignors opt for a cash purchase of their items that sell, the majority choose to convert the sales into credit toward a store account.
On Saturdays and school holidays, the shop is filled with students and their moms who are thrilled to be using accounts that have helped them recycle their wardrobes and find "new" wearables for their own closets.
Twelve-year-old shoppers Sienna, Karsen, Jessie, Talia and Delaney are frequent customers who often meet at Sum Girls and shop together, trying on outfits in the lush and spacious fitting room.
"I like, literally, everything that they have," Jessie says excitedly. "There's a wide variety of options: shoes, jewelry and clothes."
"All my shirts that I wear are from here," says Karsen.
Delaney points to the jeans she's wearing, and Talia describes a Bat Mitzvah dress she purchased.
Delaney adds, "Also, they have a ton of events here that we've participated in, like when we gave advice for sixth graders."
"We are very involved with the girls in the community," Robyn says.
Like the wisdom shared in her blog, Robyn holds informative, confidence-building mini-seminars for girls in her community, like "SUMthing about Middle School," and she holds many other special events and fundraisers.
"We have an informal leadership/learning program called the 'Girl Boss Internship,'" Robyn says, "for eighth-grade (and older) girls to help in the store and learn customer service, retail knowledge and other values."
"So," concludes Robyn, "though we love offering upscale, trendy, coveted, timeless items that help you get ready for work, parties, a vacation, or any day's event, we also work, have fun as a family and, like the words in 'Dim Sum and Doughnuts,' help girls know the beauty and fun in life – and to feel empowered and loved."