In 1949, Harry S. Truman was sworn in as president and unveiled his Fair Deal program; the first Emmy awards were presented; the first Volkswagen car was brought to the U.S. and sold; world heavyweight boxing champion Joe Louis retired; Israel was admitted to the United Nations; Hopalong Cassidy, the first television western, aired – and The Barber Pole barber shop opened in Birmingham, Michigan.
Now in its 70th year, The Barber Pole is Birmingham's oldest, still-operating business.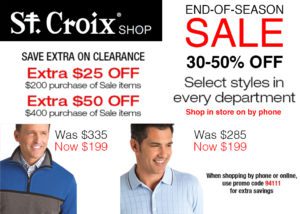 And every Monday through Saturday, from morning until night, men of all ages and from various locations and walks of life gather at that long-standing shop (now owned by Stephen Trachsel) for haircuts, straight razor shaves, beard trims, shoe shines and an atmosphere that hasn't changed much at all through seven decades and three generations of owners.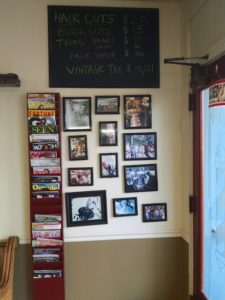 Opened by Max and Marie Ege, The Barber Pole was eventually run by their son Keith until his death in 1997. Keith's wife, Helen, then managed the shop until their daughter, Sue Ege White, took ownership in 1999.
In 2007, Sue sold The Barber Pole to Stephen, one of its barbers.
"I originally started barbering because of my ministry," says Stephen, who is also the senior pastor of Grace Apostolic Church at 700 E. Elmwood in Clawson. "I knew, from the time I was thirteen, that I was called into ministry and was looking for a job that was flexible and would allow me to still fulfill my church and community duties."
"When I was in bible school," Stephen recounts, "a guy in our dorm would cut peoples' hair and I thought, 'That seems like a good idea!'"
"I went to Meijer," Stephen chuckles, "and bought a haircutting kit, and it had an instructional video. For a year, I cut hair for friends in my parents' home and then, in 1999, I went to Barber school."
After getting engaged and then married to his wife, Dana, Stephen began working at The Barber Pole in 2001.
"It's such a great place to work and visit," Stephen says. "The other barbers are fantastic people and extremely skilled. And as a barber here, I found myself getting many ideas for the business. I was blessed to be able to become its owner in 2007."
One of the first things Stephen did as new owner was to extend The Barber Pole's hours.
"We'd been closed on Mondays," he says, "but recognized the need to be open. We also extended Saturday's closing hours from 4 p.m. to 6 p.m. And we installed a flat-screen T.V."
"But essentially," he says, "nothing else has changed, and we are still the old-fashioned, downtown barber shop where people stop in to talk, grab a haircut, shoe shine or beard trim, maybe play a game of checkers, and feel very comfortable."
The antique cash register clangs as the drawer opens and closes with each transaction, and some pedestrians wave to the customers and barbers they know as they pass by.
Burt Bryson, a local businessman walking by, recognizes a friend who is just about to have his face wrapped in hot, white towels in preparation for a beard trim by barber Ryan Alsup. Bryson enters the shop, high-fives his smiling friend and decides to have his own hair cut and beard trimmed.
"That's what I like about working here," says Alsup, who has been at The Barber Pole for eleven years. "It's a great area with great people."
"And," he adds, "you should see this place when we are having a groomsmen's shave party, when every chair has a guy with his face slathered with pre-shave lotion or wrapped in hot towels, getting their shaves for a wedding."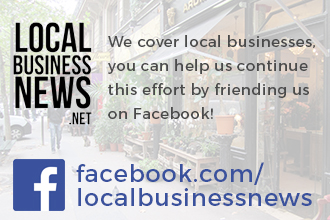 Michael Sparks, from Bloomfield Hills, has been coming to The Barber Pole for over ten years, and he often brings his twelve-year-old son with him for a haircut.
"They all do a great job," Sparks says. "The haircuts are good, and the experience is even better."
"I have been to a salon, but the feeling was more uptight, like being on display. Here," he explains, "it's very comfortable and enjoyable."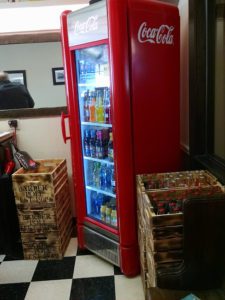 Sparks, sitting in a red leather barber chair, smiles as Stephen completes his haircut.
In March of 2017, Stephen retired from full-time barbering but, on the last Thursday of each month, he sees his regular customers from 7 a.m. until 6 p.m.
"My congregation at Grace Apostolic Church is growing," Stephen explains. "And the Clawson Food Pantry that I separately run has taken off and is now feeding between 80-100 families per month. I feel very lucky to be able to pastor my church and be very involved in my hometown Clawson community – and to be employing seven full-time barbers here."
Stephen, the son and grandson of ministers, brings his own eleven-year-old son Lincoln, the oldest of his three children, to the shop on Saturdays.
"Lincoln cleans up, gets pop and food for the barbers, and helps take care of things. We don't believe in child labor laws," Stephen laughs.
And, with Stephen's encouragement, a 21-year-old member of his church is attending barber school.
"We're very happy here and doing everything we can to make sure that The Barber Pole can be here for another 70 years."
The Barber Pole
164 S. Old Woodward
Birmingham, MI 48009
248-644-9849
NOTE: Currently there is road construction on South Old Woodward with a projected ending date of July, 2018. Please feel free to call The Barber Pole for updates or directions.