Angela Marino is already getting calls about her homemade tomato sauce, and it is only April.
"Every time I see someone at a family event," laughs Marino, who generously makes hundreds of jars of Italian pasta sauce every summer to share with family, "they say, 'I only have two jars left!' or, 'When will you be planting – or picking! – your Telly's tomatoes?'"
Marino, a Troy resident, has been growing tomato plants from Telly's Greenhouse on John R., just north of Big Beaver Road, for over twenty years.
"I wouldn't buy my Roma tomato seedlings from anywhere else!" Marino exclaims. "Telly's truly cares about every plant and every customer."
George Papadelis, owner of Telly's Greenhouse, recounts the start of the business, celebrating its 40th year.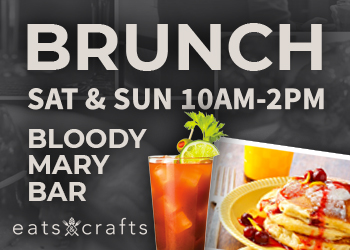 "Our next-door neighbor here on John R.," he shares, "was a woman who had greenhouses in the '50s and '60s and grew things for markets. There was a large ditch between our properties that my father offered to fill in but, stubbornly, our neighbor refused."
"When she passed away, my dad bought her property in 1977 – to fill in the ditch – and he said, 'Why don't we fix up one of the greenhouses so you and your brother can grow plants?'"
That spring, George and his brother, Mark, then ages eleven and ten, sowed seeds and grew and sold their plants (Mark Papadelis is the owner of Telly's Tree and Shrub, a separate, adjacent business).
"We made a thousand dollars," George says, "and we used the money to travel to Greece."
George continued to work the business throughout his teens.
"There was no time for spring sports in high school but, if my friends needed money, there was always work for them during our season."
When George went to college at the University of Michigan, he'd return home to work weekends and vacations at the greenhouse.
"I did well in college and planned to go to medical school. I told myself that, after graduation, I'd take one year off and, with no sports or school, I'd try just working at the greenhouse before starting the medical school process."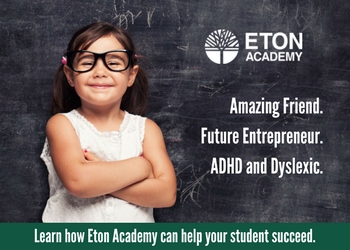 He did just that and decided to remain with the business.
"Being at Telly's is still a little like being a doctor," George concedes, explaining, "You have to really know your stuff and know what's new. You're always helping people."
"And," he chuckles, "you're always worried: 'Is it warm enough for them (the plants)? Is it wet – or dry – enough? You and your staff are hard-working and disciplined and committed to the plants and to your customers."
And, if Telly's customers tell him about a plant they'd like to have, George makes sure he gets it for them.
"Ever since the start," says George, "we've always offered different plants that customers request, ones more unique and interesting than regular 'bread-and-butter' ones – though we offer those, too, of course."
"We've got an ornamental kale here," he describes, "and it's not formed as one large head. It's on a stem with a floret at the top, and it can be in a vase, like a cut flower and looks like a rose. It's called 'crane' and is very striking and beautiful."
"There are a thousand or so things that we have that you don't find at just any garden center, and that's why people shop at Telly's."
"I've been buying plants from Telly's for 30 years," says Troy resident Craig Smith, "and this year, I told him I'd like to grow cucamelons, a tiny, edible vine fruit that tastes like cucumbers with a touch of sourness. Of course, he got me growing them."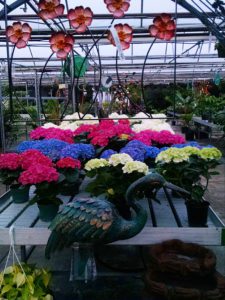 "And George has been providing the most beautiful seasonal flowers and plants for my parish for years, including palms for this year's Palm Sunday."
Smith, who is a master gardener and leads gardening activities for children on Saturdays at the Oakland County Farmer's Market, adds, "George always donates the plants and seeds we use for the kids," Smith says, adding, "and he's extremely generous with his time, too."
"When my home was in the Troy Garden Walk, George came over and helped me prepare by advising unique plants for eye-catching areas of the garden. There's no other place in this world I would buy from."
George's staff is also known for being able to advise customers.
"I've got the greatest crew in the world," George says. "They truly know the flowers and plants, from planting each of thousands of seedlings into their final pots and labeling them in our Shelby Township greenhouse to their care in the stores."
"Most of our staff have been here for years and have become very knowledgeable about what we sell, including over fifty new garden annuals and perennials, as well as herbs and vegetables, succulents, specialty plants for bonsai and fairy gardens, and so much more."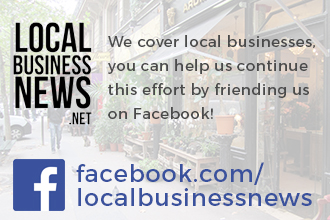 "Plus," he adds, "I'm so fortunate that my mom and dad, Niki and Gust, still get their hands dirty helping out – and my son, Andrew will be joining us, full-time, after he graduates from M.S.U. this spring."
Along with leading his staff as they organize, label and pot thousands of plants, all with soil that is organic, George provides — and often teaches – events and workshops such as: Succulent Garden Workshop, New Perennials for 2018, Bonsai Workshop, Early-Blooming Hellebores, and Every Garden Deserves a Rose, and he recently taught a Living Wreath workshop.
"All of my employees love plants and people. Yes, all the planning and preparation is a burden to bear. But the intense care for the business, the plants and our customers is what makes Telly's good."
Business information:
Telly's Greenhouse
3301 John R. Rd.
Troy, MI  48083
248-689-8735
4343 24 Mile Rd.
Shelby Township, MI  48316
248-659-8555 (open during season)