Jane Rock, of Royal Oak, liked the idea of having her physical therapy for a back condition in a swimming pool, but disliked wearing a swimsuit that revealed too much in the co-ed environment. So, she ordered a custom suit that would cover her scar tissue from childhood burns at Custom Swimwear by Exelnt.
Years later, Rock estimates she has 18 suits from Custom Swimwear, along with accessories like visors and cover-ups. She's bought suits to wear during cottage vacations, as well as other getaways, and stocked some for summer guests during Custom Swimwear's sidewalk sales.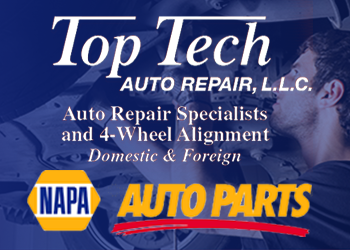 Rock says she's recommended the shop to friends, some of whom balk at the price of a custom swimsuit—about $170 and up.
"Once they try on one of these suits and they feel how it fits they don't say another word," she says.
Shoppers can buy ready-to-wear swimsuits displayed in the retail section of the shop, some of which are made there and run $50 and up or can be fitted in one of five private dressing rooms and choose from hundreds of fabrics for a custom suit.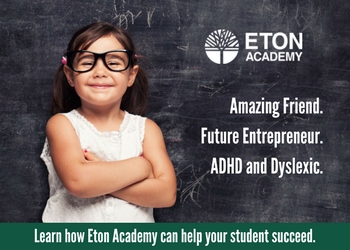 While anyone can request a custom suit, even men, shop owner Trish Crowder's found that her typical customer is a large-busted woman. That's because mass retailers enlarge every part of a swimsuit when they make its cups bigger, even for slender or average women who happen to have large breasts, Crowder says. This makes it almost impossible for women with larger cup sizes to buy a good-fitting swimsuit off the rack.
"I can make everybody's sizes," she says, noting that she offers suits with cup sizes ranging from AA to KK. "But a big-busted woman can't go anywhere else."
Big or small-busted women may not want to: the shop has many repeat customers and serves generations of women in the same family, Crowder says.
Crowder has retail swimsuit makers and an unsuccessful shopping trip of her own to thank for her successful custom swimwear business.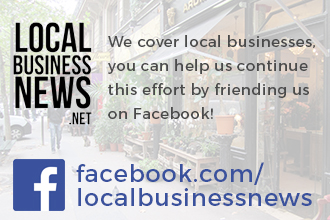 "I couldn't find a top and bottom to fit," she recalls of her dressing room failure 38 years ago. Back then, women's two-piece swimsuits were almost exclusively sold as sets and it wasn't possible to buy the bra and brief in different sizes.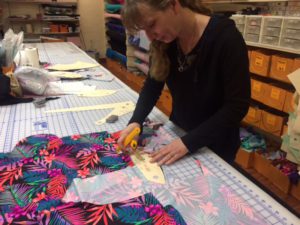 A self-described "artsy person" who took a sewing class at her St. Clair Shores high school but is largely self-taught, Crowder decided to make her own suit. Compliments from friends and acquaintances soon led to requests for handmade swimsuits for others, and Custom Swimwear by Exelnt Designs followed.
Crowder's business has become so successful that in July 2017 she bought and renovated a storefront on Main Street south of 14 Mile Road in Royal Oak, investing almost half a million dollars for the purchase and re-do. Family, friends and even Custom Swimwear's 13 employees pitched in on such tasks as installing laminate flooring, but Crowder hired professionals for a new furnace and roof.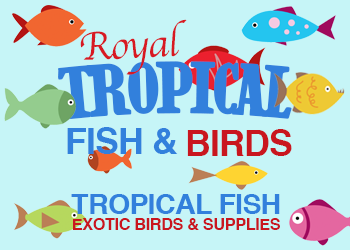 She moved from Warren into the newly refurbished shop in December.
As word gets around that southern Oakland County has a custom swimwear shop with an owner who knows how hard it can be to find a good-fitting suit, Rock predicts Crowder can expect many more loyal customers like herself.
Custom Swimwear by Exelnt Designs Inc.
SE corner of 14 Mile Rd and Rochester Rd.
4732 Rochester Rd
Royal Oak, MI 48073
1-248-439-2323
1-800-479-9987