By Honey Murray
Local Business News
Monica Nacianceno never had a Twinkie in her school lunch for dessert – or a Ding Dong, or a Ho-Ho.
She never had a Whoopie Pie or a Keebler cookie.
But every one of her classmates would have traded Monica their lunches for the treats she did have, and some of them begged to do so.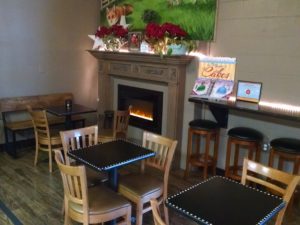 "There were nine of us," says Monica, "and I'd awaken every morning to the smells of my mother's baking. She was ahead of her time and made everything from scratch. She wouldn't buy prepackaged foods because of all the additives."
"Once," Monica says, "my mother made the Twinkies I'd begged her for. They were the best ever!"
More than the other children, Monica loved to be in the kitchen. She made her first cake when she was ten.
"And I still haven't stopped," she beams.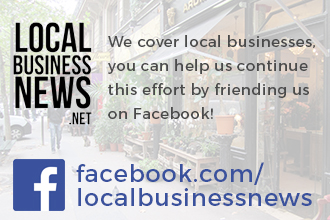 Now owner of the Fox and Hounds Pastry Den in Troy's Emerald Lakes Plaza on John R. at Square Lake Road, Monica was already making cakes for friends' and family events by fifth and sixth grade.
"When I was seventeen," she laughs, "I took four sheet cakes I'd made to our family reunion. What teenager does that?"
Monica grew up with relatives who were in the restaurant business.
"I would spend summers with them," she says, "just to be able to work at the restaurant!"
"My very first real job was at Wendy's. At age fifteen, they made me a shift leader and gave me a key."
Later, Monica was also a manager at I Can't Believe It's Yogurt in Bloomfield Hills and Birmingham.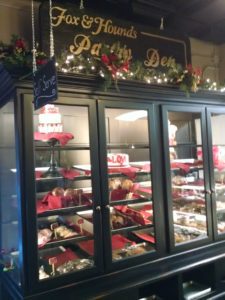 After graduation, Monica would practice her driving skills on Woodward Avenue.
"I was not an eager driver," she says. "I'd head north on Woodward to Long Lake and would turn around by the fascinating, castle-like building on the corner:  the Fox and Hounds restaurant. I've always loved historical buildings."
Years later, Monica – looking for a part-time job – began working there.
"As a guest for the restaurant's very last dinner before they closed permanently," Monica recalls, "I had an idea: the restaurant can be gone, and the building can be gone, but their desserts can still be here."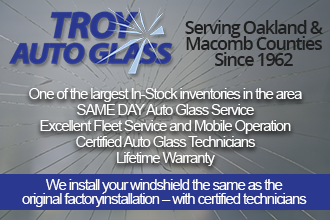 And when she saw a "For Lease" sign in Troy's Emerald Lakes Plaza – where she'd been coming for 30 years – she says, "a lightbulb just went on, and I knew 'it's time, now!'"
Monica, who'd been busy with her own dessert delivery business, was able to acquire the Fox and Hounds Pastry Den name, as well as the recipes for their beloved vanilla, chocolate and marble Celebration Cakes; their tortes and miniature pastries; and their signature buttercream.
And she has created — with a black-and-gold tin ceiling; the original "Fox and Hounds Pastry Den" wooden sign and their original, now-antique brass cash register; a meticulously painted, over-the-fireplace mural of a fox hunt; and a few sturdy, wooden tables and chairs – a true, comfy lair (with Wi-Fi) where customers can sit and enjoy coffee, tea, or hot chocolate and slices of buttercream cake or freshly baked scones, cookies, muffins, gluten-free Chocolate Decadent Brownies, croissants and quiches.
"We have the best buttercream ever! It's not overly sweet. With a million buttercreams out there, not one is like ours," Monica says. "It has a lot of butter, whipped a long time, and a high cream content."
Monica's daughter (also named Monica) works with her mom and recalls that, when they first opened, they would give samples of the buttercream to customers who were eager to compare it to the original Fox and Hounds'.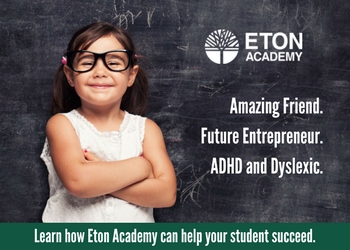 "They'd get on their phones," says 'Lil'Monica,' and call their friends to say, 'Yes! It tastes the same: delicious!'"
She adds, "It's all about tradition and carrying on the type of quality that many young people have never experienced. One of our customers brought in a photo of his Fox and Hounds wedding cake from 25 years ago. We were able to re-create it as a surprise for his wife's 50th birthday."
"And now," Monica says, "their younger generation orders special cakes from us for their own families."
"Our clientele is so great," Lil' Monica says. "They come from all over to get their favorite dessert, and they appreciate our personal service."
"We want to brighten peoples' days," says Monica, "and make them at home while we carry on some local history, right here in Troy — in our own, cozy, little castle."
Company information:
5193 John R Rd.
Troy, MI  48084
248-642-0882