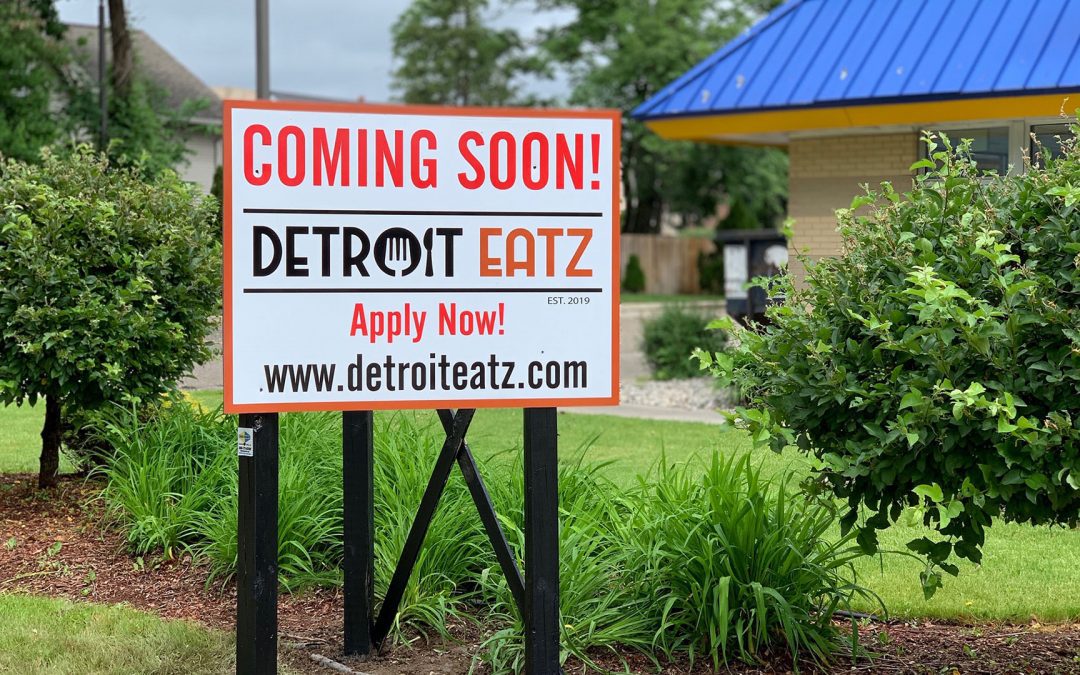 Detroit Eatz Builds New Fast Food Concept in Farmington
LBN Community Series
Farmington
There's a new concept in fast food moving into downtown Farmington, and it's called Detroit Eatz. Here, you can certainly grab a burger and fries, but also half a spiral Dearborn Brand ham for tonight's dinner guests, and maybe a pound or so of deli cheese and pastrami too.
Yes, you read that right. You can pull up to the drive-thru and order a spiral ham. You may have to wait 10 minutes or so, but you'll know how long your wait is based on the red, green or yellow light you see next to the items you order.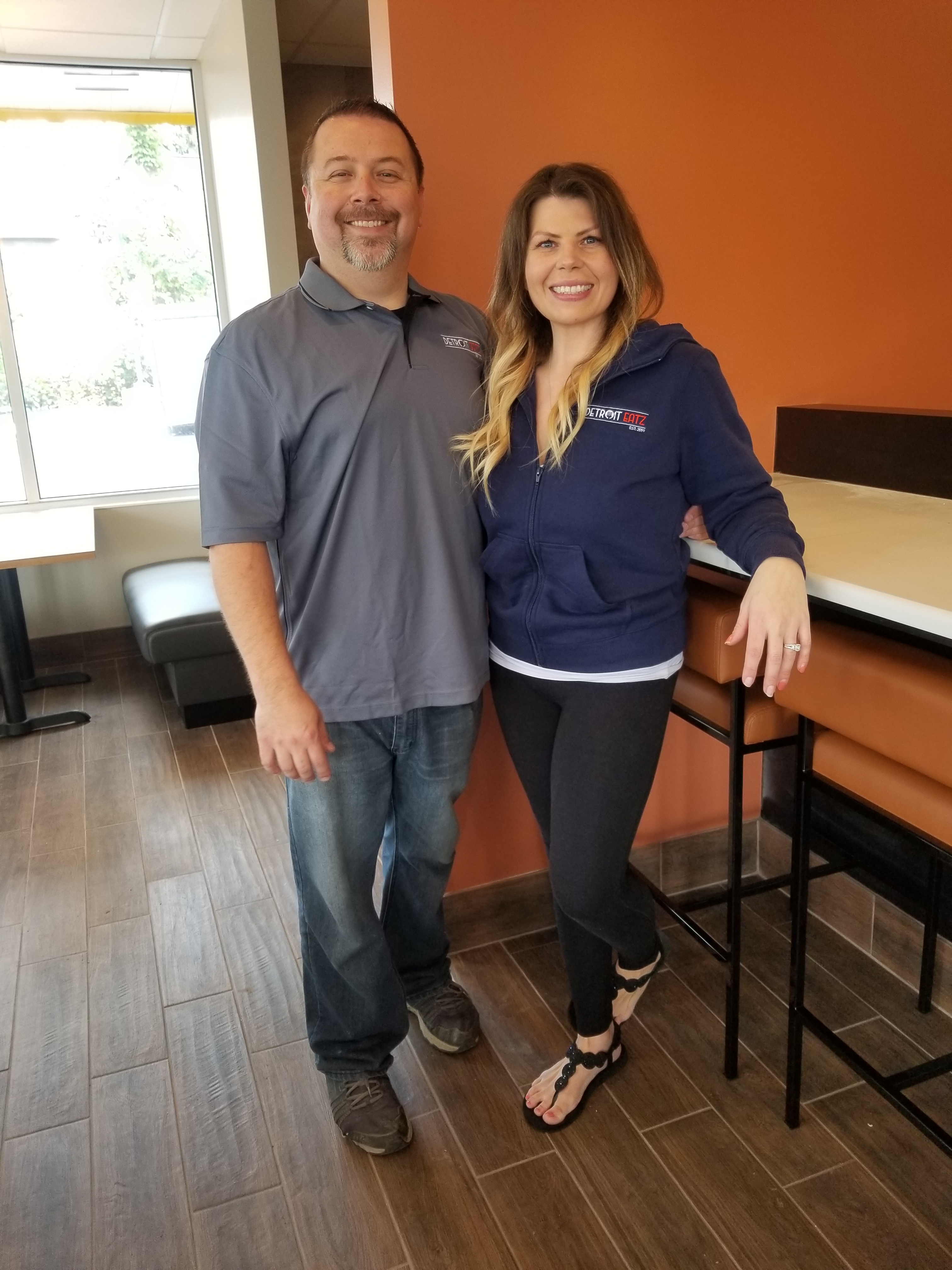 SCOTT AND LISA BRUSO
CO-OWNERS, DETROIT EATZ
The Traffic Light Control, or TLC, system, as well as the Dreli − the drive-thru deli − are the culmination of William Schonsheck's more than 30 years in fast food. Schonsheck owned and operated Farmington's Grand River Avenue Burger King until 2013, when he leased the building out to other operators. When those operators left, his daughter Lisa Bruso and son-in-law Scott Bruso began work on opening Detroit Eatz in the same building, using Schonsheck's innovative, proprietary fast food concepts.
The "escape lane" in the Detroit Eatz drive-thru, which enables drivers to go around those waiting a bit longer for something designated with a red light, was actually part of Schonsheck's Burger King drive-thru when he operated the restaurant. He installed a door at the back of the building as well as another drive-thru lane to expedite service.
Lisa Bruso, Detroit Eatz co-owner, said the idea behind the TLC system is to let customers know what to expect, with the kitchen constantly updating the lights based on what's ready. That way, if they don't have time to wait, they can order something with a green light.
"You have to update the customer," she said. "The second you pull in the drive-thru, you know what to expect."
As a mom of 21-month-old twins, Bruso understands the need for convenience in restaurant pick-ups, especially when the weather is bad. "Basically, we're going to offer every option to make it convenient," she said. That means Detroit Eatz will have an online ordering system and a "fast pickup shelf" where customers can simply take what they've already ordered and paid for. The restaurant will also offer curbside pickup and, eventually, delivery.
The Food
The menu is still being finalized, but the basics are burgers, chicken sandwiches and hand-breaded chicken tenders, fresh cut fries and, of course, Dearborn Brand lunchmeat, spiral hams and deli sandwiches. Everything will be freshly made with "nothing from a box," said Bruso, noting this may lead to a bit longer wait times than, say, Burger King, but the TLC system will keep customers apprised of wait times.
The Dearborn Brand partnership will be a great driver in the Dreli's success, said Bruso. "Everybody knows the quality," she said, and having it available from the drive-thru makes it that much more convenient.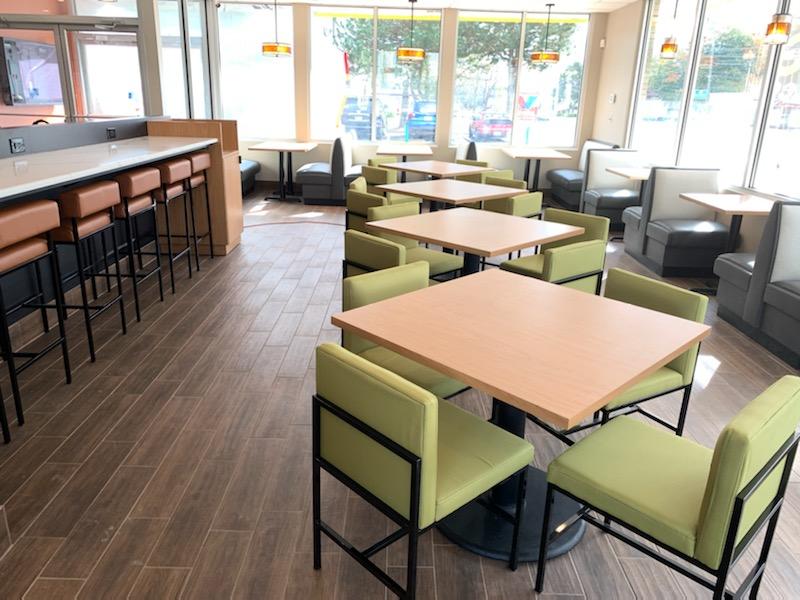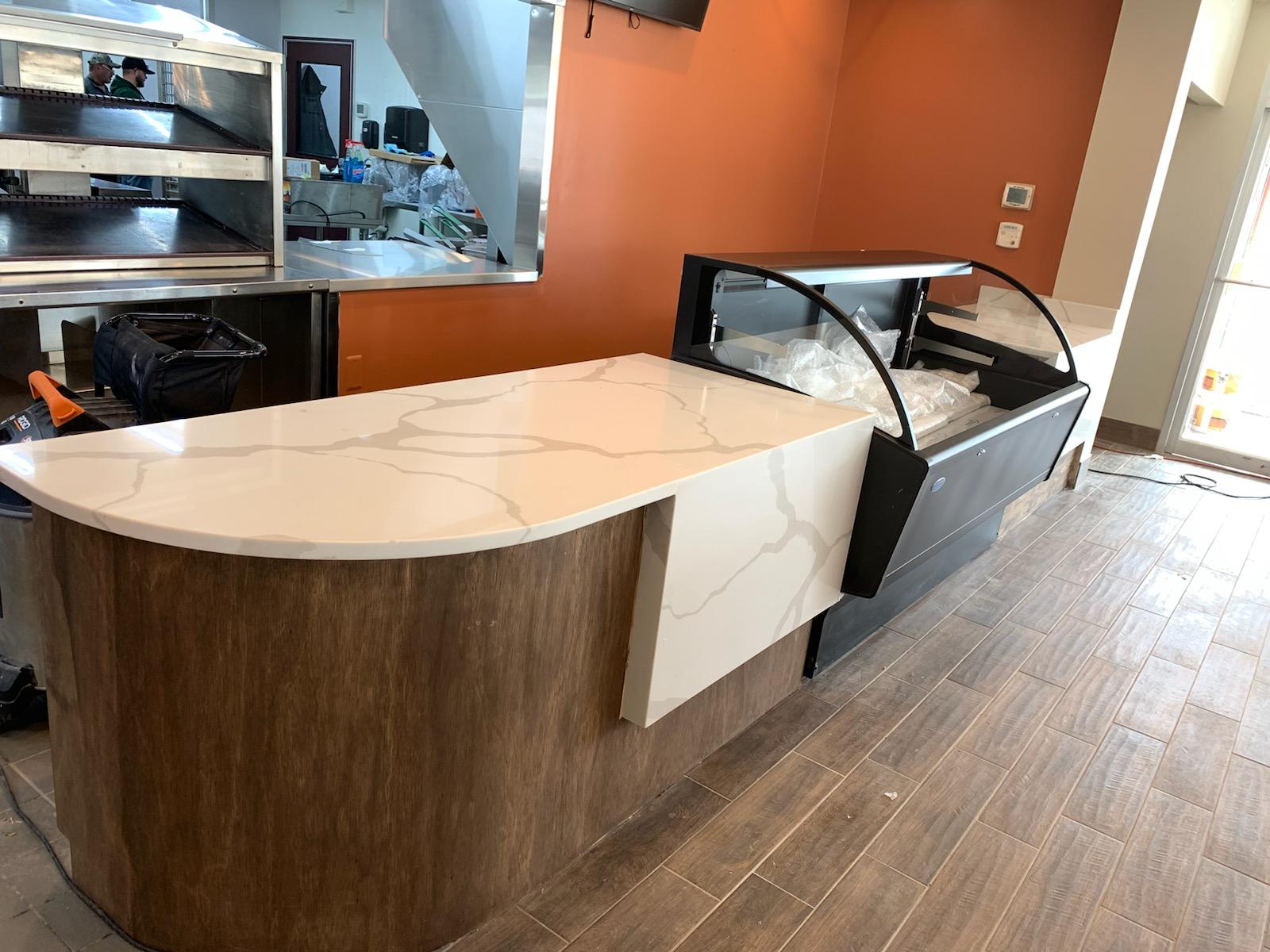 Detroit Eatz will carry all the Dearborn Brand meats, plus some custom items, like the Coney Bologna. "It's a Coney dog in the shape of a burger," explained Bruso. "It's an actual patty."
The restaurant will also carry an Impossible Burger for non-meat eaters. "I don't eat mammals," said Bruso, "so that's important to me."
As if the menu wasn't diverse enough already, Detroit Eatz will also carry Better Made potato chips and other Michigan-made products, plus a grab-and-go case with premade sandwiches, lunchmeat and other ready-made items.
An innovative concept
Bruso and her husband Scott have put a great deal of resources into Detroit Eatz. The only salvaged items from the Burger King were three fryers. They gutted the dining room and kitchen, Bruso said, hiring a designer to set the decor and purchasing top-of-the-line equipment. "We about tripled our investment in this property," she said.
That said, the 44-seat restaurant exemplifies Bruso's father's innovative fast food ideas, and she expects it to be very successful. "With this concept, you can't lose," she said.
If Detroit Eatz takes off, the Brusos may open other locations, or they may expand their innovative ideas by selling the TLC and Dreli ideas to other restaurateurs, she said.
Right now, the Brusos are just looking forward to seeing their hard work come to fruition. They're planning a soft opening the first weekend in November, with a grand opening the following week.
Detroit Eatz will be open Monday through Friday 10 a.m. to 10 p.m. and Saturday and Sunday 10 a.m. to 11 p.m.