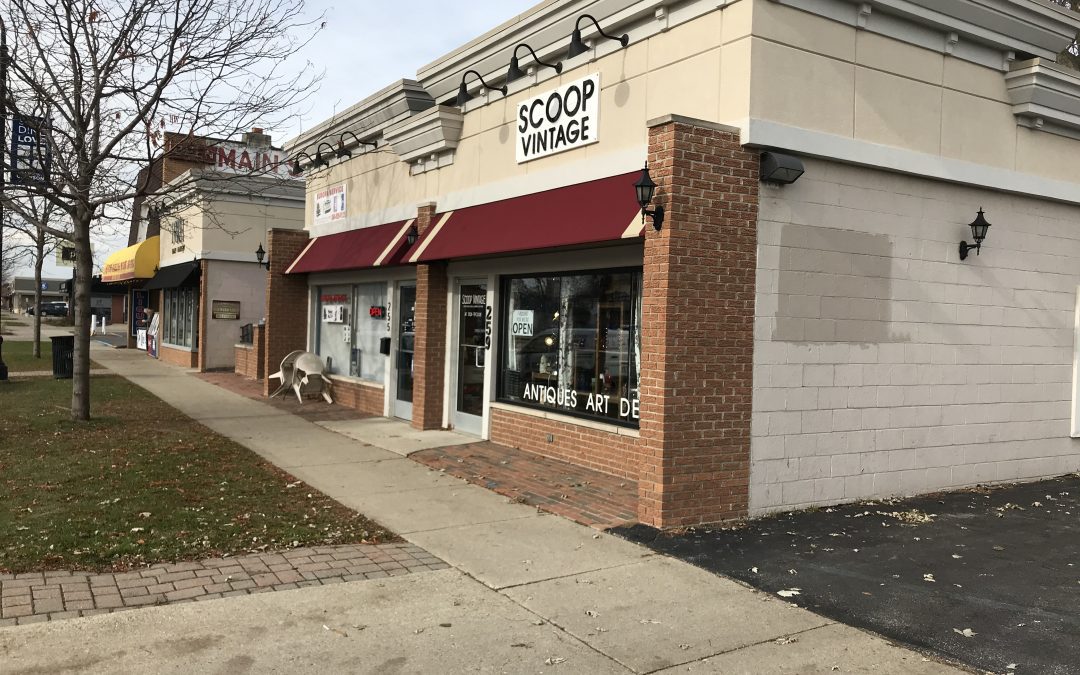 Nostalgia Draws Customers to Clawson's Scoop Vintage
LBN Community Series
Clawson
Here's the scoop on downtown Clawson's Scoop Vintage: It's a nostalgic place where an array of items from bygone eras can easily hook customers.
In the case of Birmingham's Kim Simon and her mom, Leslie Darga of Royal Oak, they were so impressed with what they saw in the 1,000 square-foot store on 14 Mile that they left with $100 worth of purchases and intended to tell friends and family members about it.
"It's well organized. Everything's laid out nicely," Simon said. "It's not too overpacked. Some (stores) are too big and overpacked."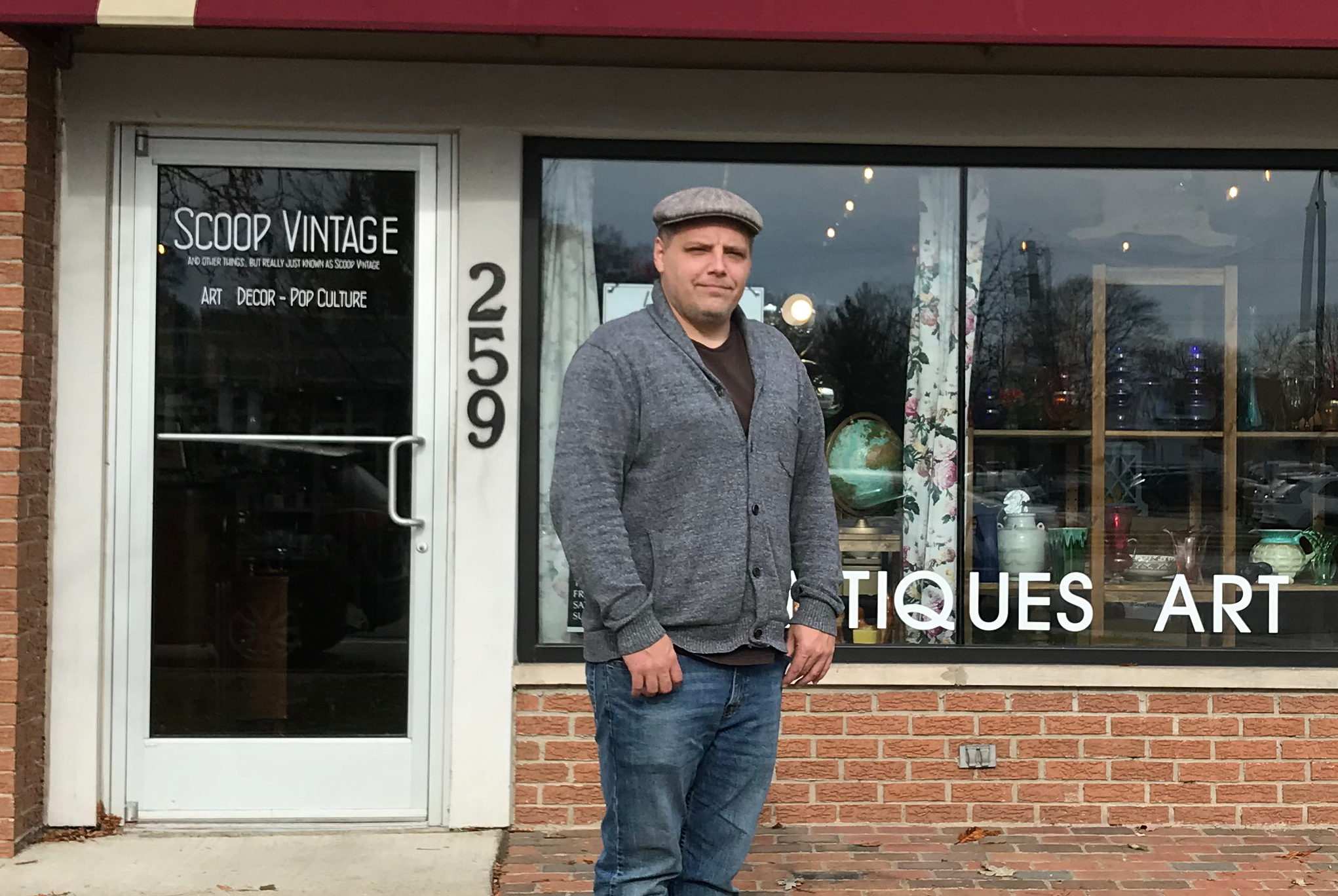 According to Kevin Hayes, who owns Scoop Vintage with his wife, Margo Kendzier, that reaction validates their vision for the business, which opened in November 2018.
"We opened up one year ago to kind of do our little idea of a nice, cozy vintage antiques store," Hayes said. "Heavy emphasis on quality products in good-to-excellent condition, items that you don't necessarily see every day, from the 1700s to the 1990s."
Feedback since doors opened has been extremely positive.
"We do a lot of research on what we bring in, to sell it at market value and offer good value to people," Hayes said. "We pride ourselves on finding things you don't see every day."
Essential to their mission is making sure the items they put on the sales floor meet their scrutiny, Hayes said.
"We try to bring in stuff we like," he said. "A lot of thought goes into what we purchase. Some antique stores bring in stuff just to sell. … We find a good home for the stuff, too. I tell people they don't have to buy something unless they love it."
Hayes' background in merchandising is successfully tested at Scoop Vintage.
"The store is set up so they can walk around and wander," Hayes said. "Even though it's a small space, there's a lot of product in here (more than 1,000 items). I'm trained in merchandising and display, so the displays are set up to attract people, and also, with it being a small space, slow them down.
"I have customers that will spend five minutes in here or I have customers that will spend 45 minutes in here. Depending on what catches their eye."
The time invested in choosing what to buy from collectors and families (they don't do consignment) sometimes means a tug at the heartstrings when something is sold and leaves Scoop Vintage.
One item that fits that category is a toy car priced at $250
Check Out This Week's Clawson City News
"This piece is a Schuco, pre-World War II, a tele-steering wind-up toy in remarkable condition, still in the box," said Hayes, who grew up building model cars and later worked in the automotive industry.
With its accompanying small pylons, one could make a race track and "drive" the Schuco for hours.
"This is one that you probably never see, especially in this condition," Hayes continued. "I don't think anybody barely ever played with it."
The concise manner in which the merchandise ­— Art Deco pottery, vintage board games, antiques and classic toys and more —  is arranged is by design, Hayes said.
"I've been in way too many antique stores that have just been cluttered and crowded," he said. "You have to dig for things, or you go to pick something up and you have to move something. You can pick up anything in here without touching anything else."
That approach elicited a thumbs-up from Simon and Darga.
"You can see everything," said Darga, who had stopped in with her daughter on a Saturday afternoon. "Pieces catch your eye. Sometimes when the store is too big, you can't really see and appreciate a lot of the pieces."
They left with a vintage ceramic food warmer that Hayes had set out the day before.
Also grabbing Darga's attention was a display of classic Polaroid cameras, sure conversation pieces and quite the departure from today's pervasive smartphone cameras.
The store has a wide range of nostalgic goodies for customers of all ages to consider for holiday gift-giving, Hayes said.
In one area are Beatles lunch boxes and even a Beatles-themed Monopoly game.
"We kind of buy things we like or (that) would be of personal interest," he said. "So, Beatles stuff tends to sell — throughout the year, not even just the holidays."
Nearby were board games for TV shows and glass tumblers of cartoon characters. On a wall was a 1930s poster for "The Witch," a play presented by the Dayton Theatre Guild. Another had the outer box for Scoop!, a newspaper-themed board game sold during decades when print media dominated.
But Hayes insisted the Scoop game had no bearing on deciding to name his business Scoop Vintage.
"The name comes from my wife. She has always used the word scoop; she is known for it with her friends," Hayes said. "Scoop is like her 'cool,' or 'What's the scoop?' "
Scoop Vintage is open 11:30 a.m. to 6 p.m. Wednesdays through Fridays and 11 a.m. to 5 p.m. Saturdays and Sundays. Closed Mondays and Tuesdays.