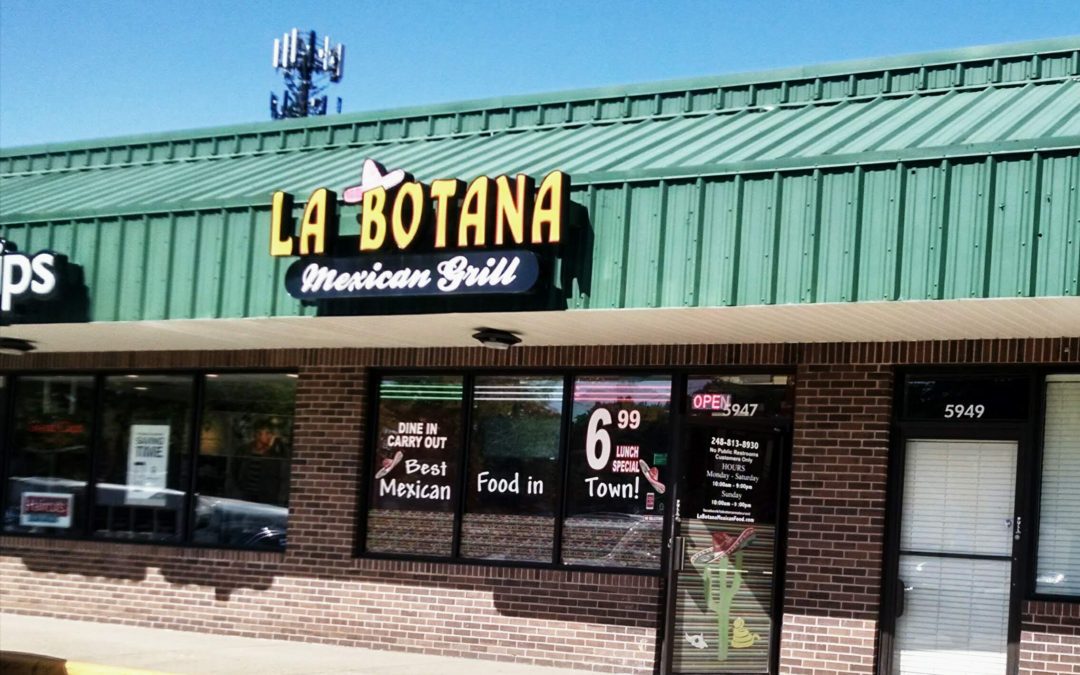 La Botana Mexican Grill: Celebrating Nine Years of Being Troy's Best-Kept Culinary Secret
LBN Community Series Troy
When Elaine Tercel met her mom, Marjorie Odum, at Emerald Lakes Plaza in Troy for dinner outside their favorite Chinese eatery, Marjorie asked, "Would you like to try the Mexican place here, for a change?"
"I said 'Sure!'" Elaine recalled. "I'd passed by La Botana for years – especially since I'm a Troy resident and live and work close by – but had never been there. Usually my family goes to southwest Detroit for Mexican food.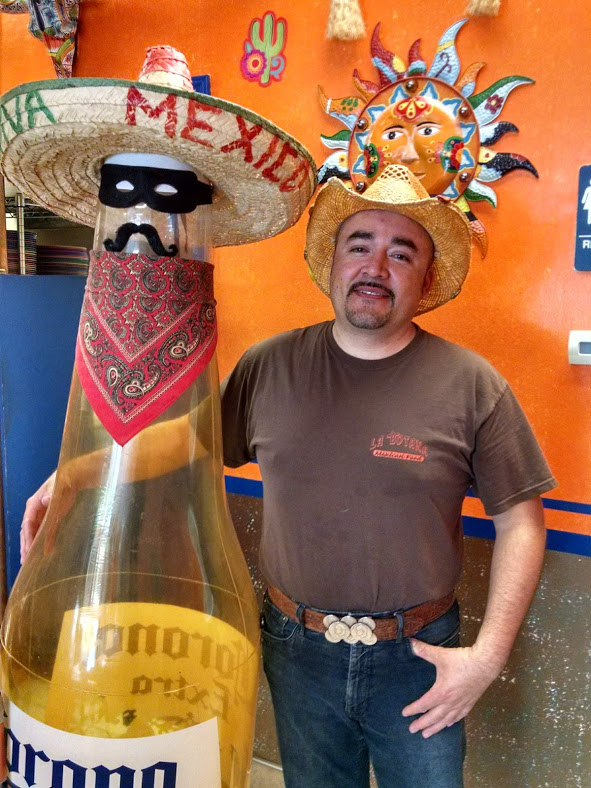 FERNANDO SEGURA
OWNER, LA BOTANA MEXICAN GRILL
"When I entered La Botana, I'm afraid my jaw must've dropped," Elaine laughed.  "I haven't been to Mexico, but somehow, entering this unassuming storefront, I felt I'd just arrived there, with all the bright-orange, hand-painted tiles, the Mexican folk music, the cooks talking to each other in Spanish, the delicious smells!
"Oh!" she added, "and the bottles of Mexican beer and the margarita glasses!"
"I try to come here at least once a week," said Paul Garwood, who works in Warren. "I just got back from the Mexican Riviera, and the food I had there can't even compare to here!"
Owner Fernando Segura and the family of his wife, Susan, are from the state and city of Guanajuato, in central Mexico. Fernando and Susan met when her family would return there for vacations.
"It's such a beautiful place, with mountains and underground tunnels," said Fernando, holding a photo book about Guanajuato. "It's sometimes called 'hilly place of the frogs.' That's why we have paintings of frogs on our wall.
"Guanajuato is a very important city," Fernando continued. "From there came Dolores Hidalgo (who helped win Mexico's independence in 1610), Diego Rivera, and our university. Our town is also known for mummies, which were preserved because of all the minerals in the ground. The mummies have even been at the D.I.A. for exhibit."
In Mexico, generations of Fernando's family owned a butcher shop.
"I'm also a butcher," Fernando said. "I cut, marinate and cook all our own meats. That is why the meat in all of our dishes is so tender. And we make our own chorizo sausage."
"All of our food is prepared totally from scratch," said Susan, who bakes their tres leches cake and also works as a nurse. "We don't open any cans of tomatoes for salsa or beans for refried beans. We cut fresh tomatoes, de-seed our jalapeno peppers by hand, peel and mash avocado, and cook up hundreds of pounds of dried beans.
"Most people in this area are familiar with the Tex-Mex style of Mexican food," Susan added. "Our recipes are truly authentic, from our families.
"If you came to our homes, here or in Mexico, we would serve you exactly what we serve – and eat – here," she added with a smile.
"We make different things all the time," Fernando said. "For Lent, we made chili rellenos. And we are becoming known for our tamales. Ours are triple-sized: made by hand, not machine."
Many of the items at La Botana Mexican Grill are vegetarian or vegan.
"There is no lard in anything," said Fernando, "and no chicken base. So much that we have is vegetarian."
Five years ago, La Botana received a liquor license.
"Many people still don't realize that we serve Mexican and domestic beer, as well as Margaritas and special cocktails of all kinds," Fernando says. "We also do catering and provide food for parties and business meetings."
La Botana is bustling with customers at the counter who are placing orders to be served to them at tables by friendly, efficient staff or readied for carrying out. Some are sipping Mexican pop or traditional creamy horchata (a cold, refreshing drink Fernando makes from rice, almonds and cinnamon). Some are chatting about places in Mexico they've visited. But all are happily looking forward to enjoying their specially made dishes.
"There's no outside partner here, or large corporation," said Susan. "It's just us, working together as family and staff.  We're a team here, with a little piece of Mexico — the food, the music. I feel like I am in Mexico. We feel like we're home, sharing our home."

5947 John R Road (accessible from Square Lake Road)
Troy, MI  48085
248-813-8930