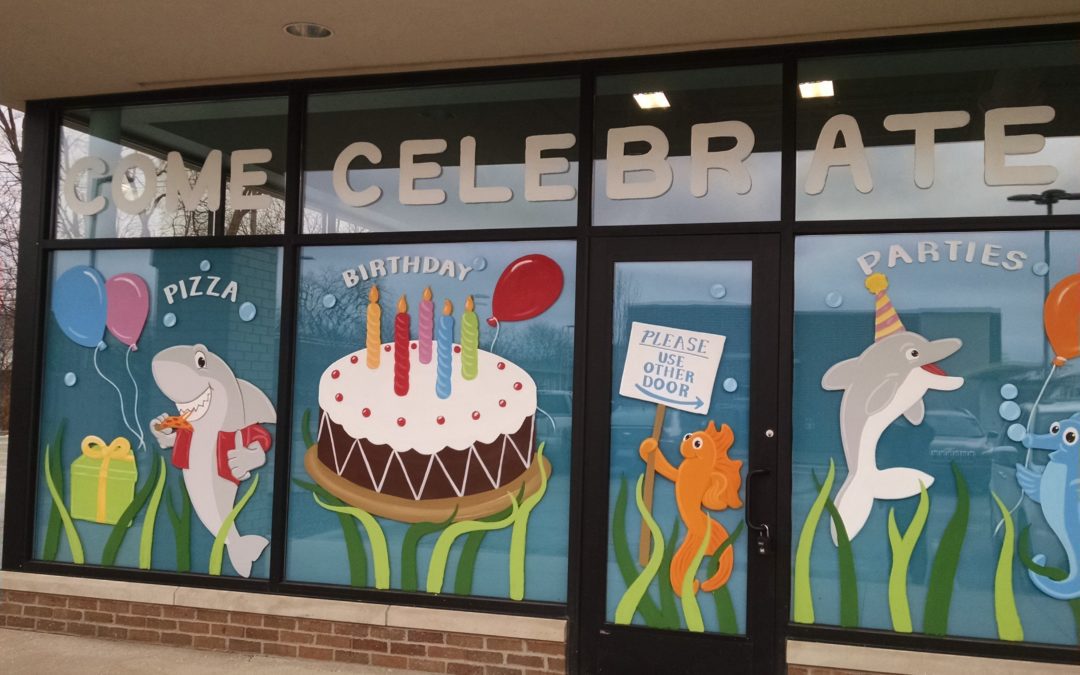 Troy's Under the Sea Playground
Provides a Special Place for Active Play
and Fresh, Delicious Food for All
LBN Community Series
Troy
Tom and Marian Baxter of Troy were excited to be caring for their two young granddaughters on a recent Saturday afternoon.
"The weather was poor, and the girls (ages three and four) had been indoors all day," Marian says. "We wanted them to be able to climb and run around and to have some fun!"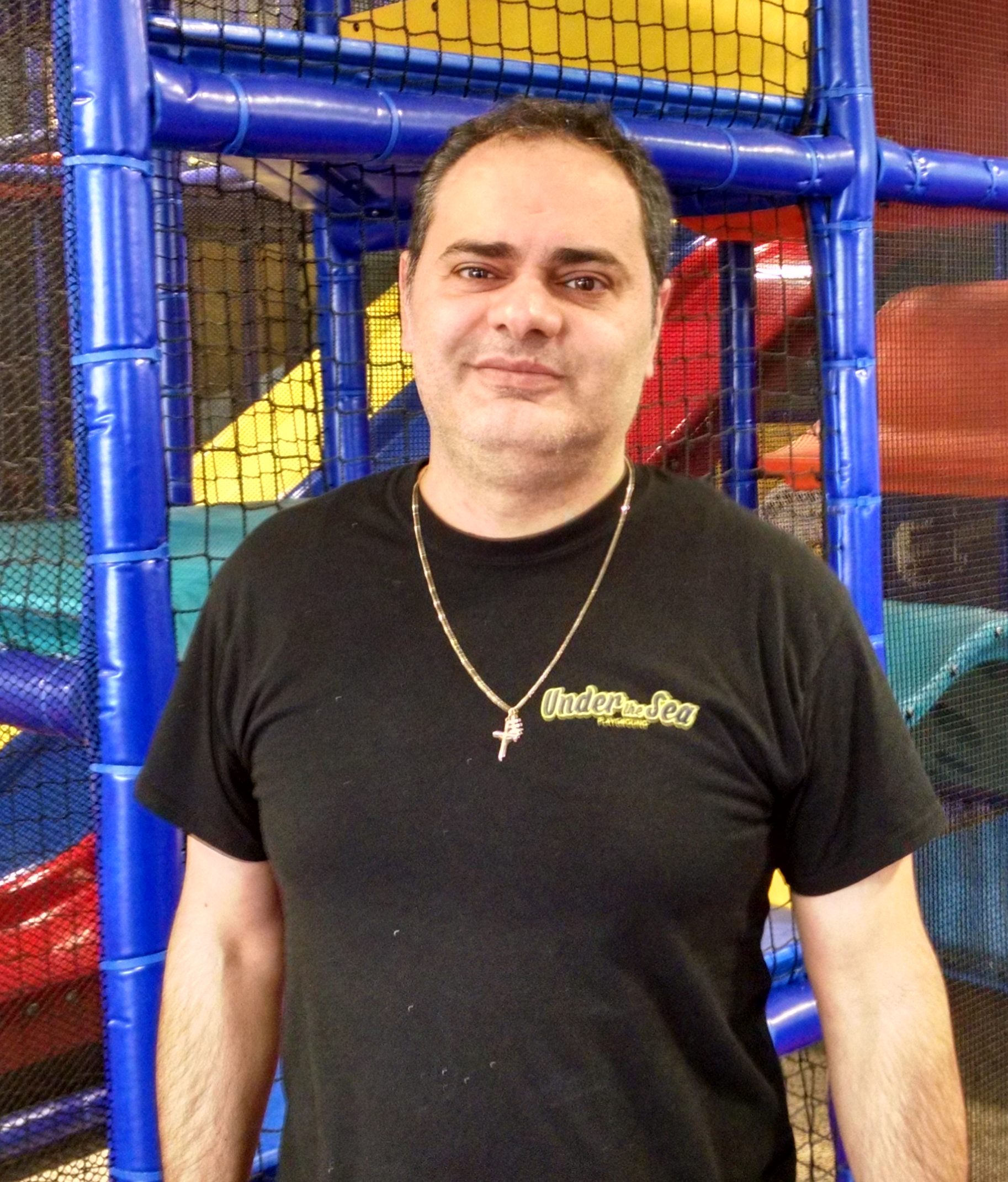 HARRY ZOURA
OWNER, UNDER THE SEA PLAYGROUND
The Baxters searched online for indoor play spots in Troy and discovered Under the Sea, part of the retail area located at the northwest corner of Maple Road and Livernois.
"Sarah and Shelley were enchanted with all the murals of sea animals," says Tom. "And I loved the fact that, even though the slide and climbing structure are high, the incline is gradual – and is constructed in a way that a child cannot possibly fall from it. It's totally protected!"
Owner Harry Zoura, an engineer who moved to Troy four years ago, opened Under the Sea in 2016.
"I'd been to a birthday party at an indoor playground in another town, and it struck me that Troy lacked this kind of place. I'd been wanting to start my own business, so I began doing research on materials and equipment."
"I knew I didn't want an arcade environment," he says, "but pictured a place where kids could be moving and going and have active play."
Harry found Softplay, an American company specializing in commercial, indoor play structures.
"I didn't want to use anything made in China," Harry says. "So, back-and-forth, Softplay and I designed the structure in about three months."
'I wanted the design to be open and high," Harry continues. "And the floor is the best, safest one available."
There is also a designated area for toddlers, with a small slide, rocking animals, and large blocks and toys.
"The size is perfect. It's not too hard to chase the kids around, and it's actually kind of calm during the week – a great place for young kids."
"Another area here that the kids really enjoy is our interactive projection-screen room," says Harry. "A projector displays animated, themed groups of pictures on the floor that kids can interact with. For example, there are schools of fish that scatter when the children get near them with their feet. And there's another game where the kids can jump on balloons projected onto the floor, popping them. There are fifteen games in all."
"We are fortunate to have this in Troy," says Tina Chang, who brings her young son Louis ('Lou-Lou'). "It's a nice, indoor place for winter days – or when it's very hot in summer."
"The size is perfect," she adds. "It's not too hard to chase the kids around, and it's actually kind of calm during the week – a great place for young kids."
Naomi Gjurashaj, of Royal Oak agrees, as she serves her two youngest children Under the Sea's fresh, hot, homemade pizza.
"They ask for the food," she smiles. "We come here about once a month, and we held a birthday party here which went very well."
"I'm picky with food," states Harry. "We have an extensive menu here for snacks, meals, and for catering parties. Every recipe uses the best, freshest ingredients. We make our pizza from scratch and our own sauce for our chicken sandwich, as well as our own ranch and salad dressings."
"Unlike most kid-and-family places, we don't just heat up frozen pizza or pre-made macaroni-and-cheese in the microwave. We do not use – or even have – a microwave here!"
Harry enjoys offering guests customized salads and sandwiches.
"Our salads are fresh-cut. Our chicken breast is grilled on-the-spot. Our tenders are all-breast meat," he says. "People come here as much to eat as they do to play! And often, they take menu items to-go when they leave!"
"Currently, our most popular salad is our Michigan salad, made with organic mixed greens, craisins, feta, walnuts, and our balsamic dressing. We had a grandmother who brings her grandkids often and, for Mother's Day, she told her daughter that all she wanted was one of our Michigan salads – which she did get," Harry says, chuckling.
Harry and his staff also serve fresh coffee drinks, including latte and espresso, and many specialty waters, juices, and healthy snacks are available.
Under the Sea provides discounts to groups, and gift cards and frequent-visit punch cards are available.
"Our website is simple, but complete with information about our hours, prices, and services," says Harry. "And we are always doing updates so that we will never be boring."
"I like to be in business," Harry shares. "It's wonderful to be here for families, moms' groups, pre-schools, clubs, and all types of children for play and celebrations. And I'm looking forward to serving more and more kids and their families."